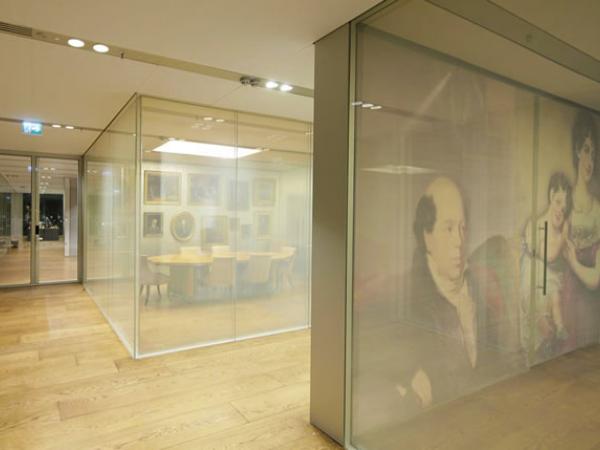 Though finance is considered a structured industry, large banking corporations have started to understand the importance of innovative design in their workplaces.
After all, studies have proven that having a creative and comfortable physical environment greatly improves employees' satisfaction and productivity. The following are 4 examples of innovative, clever banking office design across the globe.
1. Rothschild Bank, London
The London branch of Rothschild Investment Bank was shortlisted for the 2012 Stirling Award for its innovative design. It exudes modernity with its floor to ceiling smart glass windows, which allow light to travel throughout the office without compromising on confidentiality. When the transparent setting is selected, there is a sense that the office is floating above London's skyline, redefining the traditional boundaries between interior and exterior. It also removes the need for curtains and blinds, enhancing the sleek design.
2. All Capital Investment Group, Amsterdam
The All Capital Investment Group wanted an office space that exuded power without being stuffy or pretentious. They married large bold shapes with opulent golds and matte blacks to create a design that was as prestigious as their services. The different finishes and shadows cast by the oversized light fixtures show an incredible attention to detail, without compromising the sleek modernity of the design.
3. Macquarie Bank, Sydney
The Macquarie Bank in Sydney was renovated in 2006 to become a green office space that encouraged collaboration among its employees. The open design is divided into workspaces that each house 100 employees. These are connected with a main staircase, which drastically reduced elevator usage by 50%, while encouraging employees to work together. It makes clever use of glass, with brightly coloured furniture scattered throughout, to create a friendly and connected space. Overall, the design demonstrates banking office environments don't need to be "cold" to motivate employees.
4. Saxo Bank, Copenhagen
Saxo Bank wanted to reflect one of their core values 'Pride' not just in their work but in the design of their office space. They wanted a stimulating design, that increases employee productivity and provide employees with an office space that they are happy to arrive to each day.
To that end, they have filled their offices with incredible works of art. The bold collection is full of contemporary pieces, which fill every available wall and floor space. The management recognise the value of constant innovation, which is why more art is added every year without fail, predominantly works from upcoming Danish artists.
To discover more about switchable smart glass, and how it can enhance banking office space, visit our products page or contact our expert team. Smartglass Intl. create innovative smart glass solutions for various commercial properties worldwide and would be happy to answer any of your questions.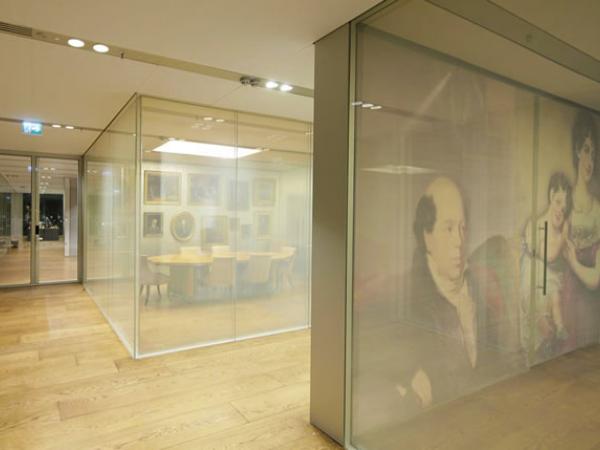 600
450
www.blog.smartglassinternational.com
2016-02-25T12:00:00
How Innovative Design is Transforming Banking Office Spaces
glassonweb.com