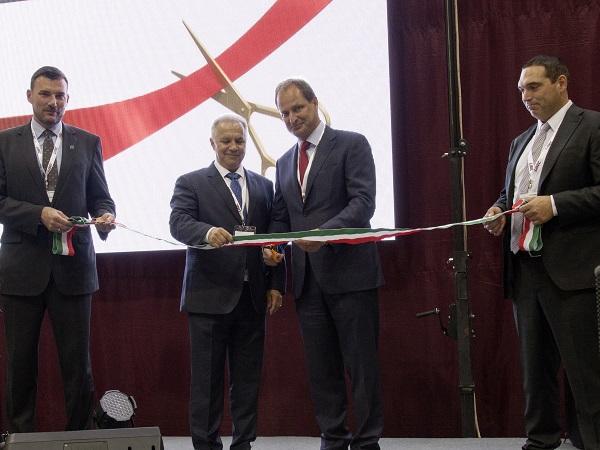 Photo source
www.lisec.com
Gábor Németh (Deputy Mayor of Oroszlány) Adam Jüllich (CEO Jüllich Holding), Othmar Sailer (CEO LiSEC Group) and Bernhard Scheidl (Managing Director GLASTRONiC) jointly inaugurated the new production hall.
On Thursday, September 7th GLASTRONiC, a subsidiary of the LiSEC Group, celebrated its first anniversary and at the same time opened the new 1,165 m² production hall. Around 100 customers, suppliers and employees of the LiSEC Group took part in this event at Oroszlány, Hungary.
About one year ago, LiSEC bought the company GLASTRONiC out of the Jüllich Group to handle the acquisition, refurbishment and the resale of LiSEC pre-owned machines. Driving the used machinery business is an essential part of the LiSEC growth strategy.
The main arguments for GLASTRONiC were the knowledge and know-how of the employees regarding mechanical engineering and glass processing, as well as the geographic proximity to the Austrian headquarters.
GLASTRONiC is located in Oroszlány, about 70 km north-west of Budapest and is therefore about 350 km from the LiSEC site Seitenstetten. In addition to the used machinery business, GLASTRONiC also produces glass transport and delivery racks. GLASTRONiC employs 25 people and will generate a turnover of 4.5 million euros in 2017.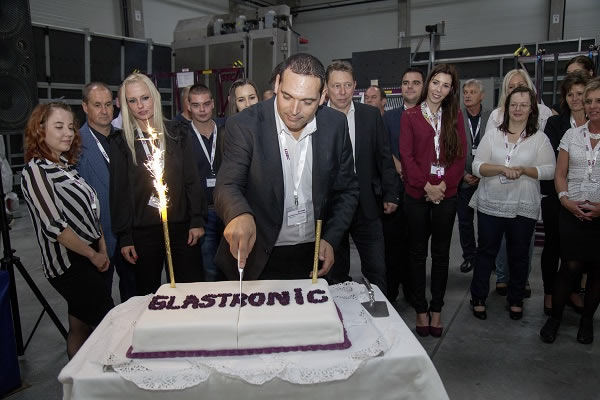 One year after the takeover of GLASTRONiC by the LiSEC Group, the opening of a new production hall was celebrated. After seven months of construction time, Othmar Sailer, CEO of the LiSEC Group, Bernhard Scheidl, Managing Director GLASTRONiC, Adam Jüllich, Managing Director of Jüllich Holding Zrt. and György Adám, Deputy Managing Director of Jüllich Holding Zrt. and owner and landlord, officially opened the hall.
Afterwards, the GLASTRONiC employees celebrated together with invited customers and suppliers from Hungary, Austria, Italy, Belgium, Poland, Lithuania, the Czech Republic and Israel and with their colleagues from the Austrian site this success. Othmar Sailer comments: "Many talk about start-ups - we establish them. I am particularly proud of the fact that in the first business year of GLASTRONiC the budgets were already exceeded by autumn."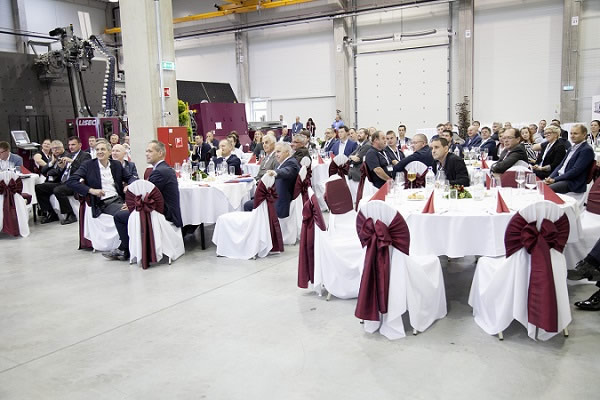 The new hall was necessary to meet the growing demand on used machines, but also to handle larger machines. The height of the hall and two new high-performance hall cranes also increase the safety of employees when loading and unloading trucks.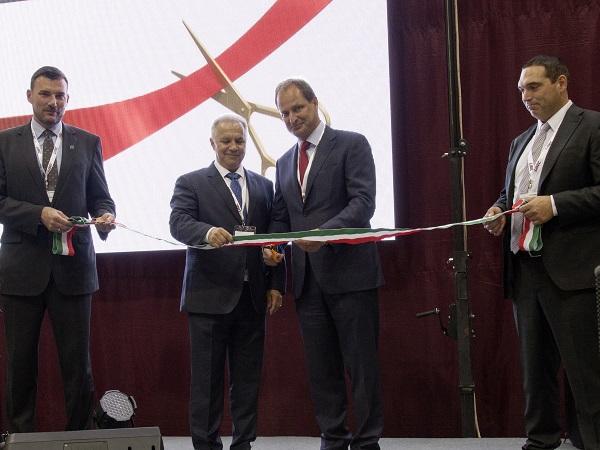 600
450
www.lisec.com
2017-09-11T11:50:00
GLASTRONiC, a subsidiary of the LiSEC Group, opens the new production hall
glassonweb.com