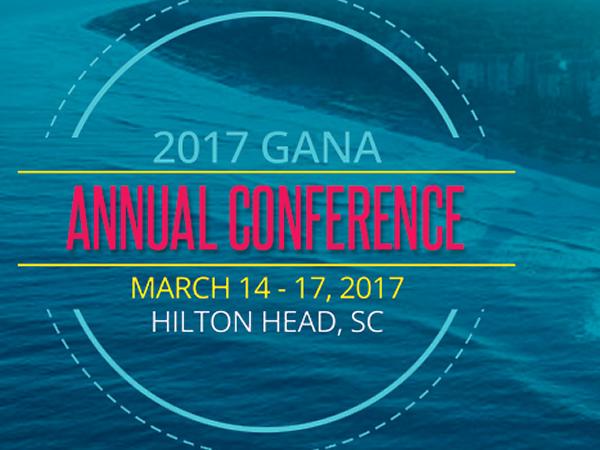 Photo source
www.glasswebsite.com
The countdown continues as GANA's Annual Conference is now just four days away, taking place March 14-17, 2016 in Hilton Head, South Carolina.
There are plenty of meetings in which you'll want to partake that will provide you with updates on current issues and lots of time to talk with peers.
New to the program is an intriguing panel discussion on PIB: Quality Control Testing and Fabrication. Join panelists Paul Chackery, Fenzi NA; Claudia Mosanu, HB Fuller; and, Michael Speicher, Royal Adhesives to learn the latest when it comes to PIB.
MEET WITH LEADING GLASS EXPERTS.
The GANA Anuual Conference is a chance for you to meet with the leading glass and glazing experts across North America. Learn about the latest challenges facing manufacturers, fabricators, designers and installers in all aspects of the industry. Grow your network and your own expertise as you help to define industry standards that influence stakeholders around the world. 
PROGRAM OVERVIEW:
TUESDAY | MARCH 14, 2017
7:00 am - 4:00 pm     
REGISTRATION DESK OPEN
7:00 am - 8:30 am
BREAKFAST BUFFET OPEN
8:00 am - 9:30 am
PROTECTIVE GLAZING COUNCIL (View Agenda)
Presentation: Blast Resistant Facade Design
Carrie Davis, P.E., Protective Engineering Consultants
9:45 am - 11:45 am
DECORATIVE DIVISION (View Agenda) 
11:45 am - 1:15 pm
MARKETING TOWNHALL & LUNCH
1:30 pm - 2:30 pm
FIRE-RATED GLAZING COUNCIL (View Agenda)
Presentation via webinar: Fire Code Changes in the IBC 2015
Thom Zaremba, GANA Technical Consultant, Roetzel and Andress
2:30 pm - 4:30 pm
FLAT GLASS MANUFACTURER'S DIVISION (View Agenda)
4:30 pm - 6:00 pm
NEWBIE MEET-UP/ NEW PROFESSIONALS COMMITTEE (View Agenda)
Are you new to the industry? Is it your first time at a GANA event? This committee meeting is open to all new professionals. Participants will get insights from industry veterans and an overview of what to expect from the GANA Annual Conference.
7:00 pm - 8:00 pm
President's Welcome Reception
WEDNESDAY | MARCH 15, 2017
7:00 am - 6:00 pm 
REGISTRATION DESK
7:00 am - 8:00 am
Breakfast Buffet Open
8:00 am - 9:45 am
INSULATING DIVISION (View Agenda)
10:00 am - 11:45 am
ENERGY DIVISION (View Agenda)
Codes of the Future
We are approaching a unique alignment of the planets, where all the national energy and green codes are nearly in conjunction. ASHRAE 90.1-2016 and 2018 IECC are now complete, and ASHRAE 189.1-2017 and 2018 IgCC are wrapping up this fall. Not only will Dr. Tom Culp update the membership on what's new, but this also means we are at a fresh starting point for ASHRAE, ICC, Energy Star, and perhaps more. 
This is our time to decide: What do we want? What do we not want?  With recent advances by the industry and new technologies in the pipeline, how far do we push the envelope? These are critical questions that will impact our industry and your company 5 years down the road – but need to be discussed now. All members are encouraged to join our round table discussion. Come prepared to discuss, engage, think about the future, and tell us what you want!
12:15 pm - 1:00 pm
Boxed Lunch @ the Clubhouse
1:00 pm
GOLF SCRAMBLE INVITATIONAL, benefiting Deep Well Project
GANA is hosting a golf scramble invitational on the renowned Robert Trent Jones Oceanfront Golf Course, just steps from the Marriott.  Enjoy an afternoon on the fairway with sweeping views of the Atlantic Ocean at the 10th hole.  
If the time for fun isn't enough of a reason to participate, perhaps Hilton Head's Deep Well Project will seal the deal.  Deep Well Project was founded in 1973 and is a non-profit organization benefiting the citizens of the Hilton Head Island community.  GANA will be donating the proceeds of the golf scramble invitational to Deep Well Project.  Please join us in supporting this worthy organization and having a meaningful impact on the community in which we'll be meeting!
6:00 pm - 8:00 pm
OUTDOOR RECEPTION: AWARDS & LEADERSHIP INSTALLMENT
Cap the day with a spectacular outdoor reception to celebrate the GANA Division Members of the Year and recognize new leaders who will join the Board of Directors for 2017. Heavy hors d'ouevres and cocktails will be provided.
THURSDAY | MARCH 16, 2017
6:30 am - 7:30 am
GANA 2nd ANNUAL FUN RUN/WALK
Hosted by the GANA New Professionals Committee
​
7:00 am - 6:00 pm
REGISTRATION DESK
7:30 am - 8:30 am
COFFEE & PASTRIES 
8:30 am - 9:30 am
MARKETING COMMITTEE (View Agenda)
9:45 pm - 10:45 pm
HEAT-TREATED LAMINATED GLASS EXPOSED EDGES TASK GROUP (View Agenda)
(Exclusive to Laminating and Tempering Division Members)
11:00 am - 12:45 pm
MEMBERSHIP BRUNCH:
PRESIDENT & ASSOCIATION NEWS, CODE UPDATES, & MORE (View Agenda)
*Note: Membership will vote on Bylaws Amendments at this meeting
1:00 pm - 3:00 pm
LAMINATING DIVISION (View Agenda)
3:15 pm - 5:00 pm
TEMPERING DIVISION (View Agenda)
5:30 pm - 7:30 pm
CENTRIC BOARD OF DIRECTORS (closed meeting)
FRIDAY | MARCH 17, 2017
9:00 am - 11:00 am
GANA BOARD OF DIRECTORS (closed meeting)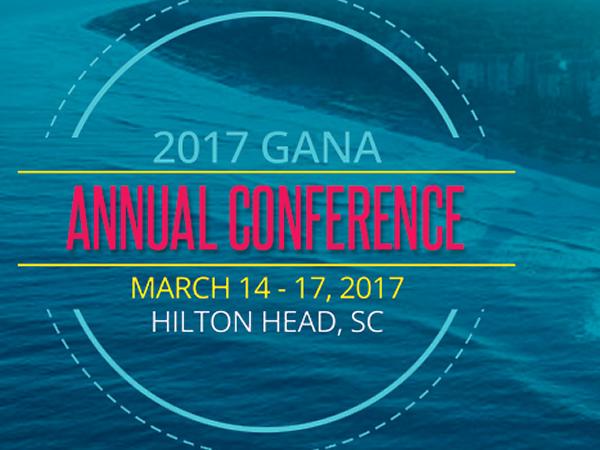 600
450
www.glasswebsite.com
2017-03-10T12:25:00
Four Days until Annual Conference!
glassonweb.com