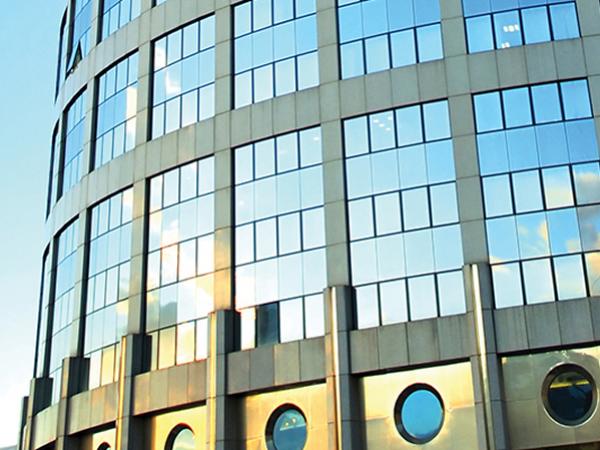 Photo source
www.llumar.com
New Consumer Campaign Is Key Component of Eastman's Latest Move in Expanding Category Leadership for its World Class LLumar® Products and Dealer Network.
After years of category development, product and service innovation, dealer training and certification, Eastman Chemical Company, the world's leading manufacturer and marketer of high performance window tints that are used in automotive, residential and commercial applications- today announced its plans to launch an aggressive consumer marketing campaign designed to capture growing consumer interest in automotive window film to accelerate demand for the LLumar® dealer network in North America, as a first phase in a multi-year plan.
Darrell Reed, Performance Films Commercial Director for Americas, Europe, Middle East & Africa, told more than 300 attendees at the company's 2017 Elite Dealer Conference in Austin, Texas, that the campaign will both generate sales leads and help dealers more powerfully differentiate themselves from their competitors. The 2017 conference was one of the highest attended since the event began in the 1990's.
"We see exciting growth potential for both our LLumar branded portfolio of films and our dealer network, particularly our LLumar® SelectPro™ dealers," said Reed. "Over the course of the last few years, we've invested in building the finest dealer network in the category and helping them separate themselves from their competition both in terms of technical professionalism and customer service."
At last year's Elite Dealer Conference, Eastman overhauled its Elite Dealer Program, replacing it with LLumar SelectPro and a new professional certification process.
Eastman's Strategy, Insights & Analytics team also systematically identified significant market opportunity among distinct consumer segments that seek actionable information on window film, its performance, and where to find superior dealers for installation.
"Our LLumar SelectPro dealers are raising the bar and evolving quickly. You can see it in their stores, their websites, their work, their drive for growth and their confidence," said Reed. "So, we're continuing to invest in new tools, technology, and messaging to send more informed consumers than ever before their way."
New Integrated Marketing Agency to Lead National Effort
The campaign includes a newly forged relationship with Chicago-based marketing agency, Schafer Condon Carter (SCC) as well as the debut of a revamped website Eastman developed to support consumers' need for easy-to-understand expert information on the film selection and installation process. In addition to these new elements, Eastman continues to reinforce and celebrate its LLumar SelectPro dealer program across the country.
SCC will develop a fully integrated, creative communications platform to reach consumers in key market segments that have high interest in the category.
The multifaceted plan will tap a combination of influencer marketing, public relations programming, digital advertising and social media to drive consumers to the new website and support the LLumar dealer network.
"The Eastman team has a vision and passion for growth that runs through their culture and we are delighted to work with such a sharp and motivated group," said David Selby, SCC President and Managing Partner.
"Our team has excitedly and confidently accepted Eastman's challenge to collaborate in transforming the category. We see so much potential. We look forward to delivering a plan that motivates and inspires consumers and drives results for the LLumar brand."
SCC's portfolio includes demand creation work for the Chicago Cubs (well before the team won the World Series Championship), Pepsico's MIST TWST, Johnson & Johnson Wellness programs and IDEAL Industries Advanced Solutions and Tools businesses.
New Website and Capabilities - "The Most Powerful Sales Tool Possible"
The new LLumar.com is a single-source destination for consumers to obtain expert information and knowledgeable insights on films and the overall installation process.
"We're thrilled to announce the robust evolution of LLumar.com," added Reed. "We set out to build our dealers the most powerful sales tool possible. The end result is a highly interactive experience that serves consumers who are shopping for film, with the information they need to make an informed decision."
Some of the new features include: an enhanced buyers guide, product pages, videos, comparison tools and case studies.
The new site aims to build trust with the consumer and provide multiple, easy touch points to find a dealer near them - consumers can even search for a dealer by zip code right on the home page.
Case studies and performance data help tell the full benefits story and more explicitly outline the differences between LLumar product offerings.
Perhaps most exciting, the site offers LLumar SelectPro Dealer profile pages, a place for them to highlight their business and provide consumers the information they need to buy - including the ability to connect with the dealer right away from their laptop or mobile phone. For more information and to check out the new features, visit LLumar.com.
New Product Innovations - "Based on Consumer Insights to Drive Consumer Demand"
As part of this year's Elite Dealer Conference, Eastman announced the launch of Stratos™, a new high-end product series of automotive window tint under the FormulaOne® High Performance Auto Tint by LLumar® line, exclusive to LLumar SelectPro dealers.
Stratos is based on breakthrough Hybrid-Matrix™ technology, specifically developed for discerning, ever-more connected consumers, to completely solve their needs for aesthetics, heat rejection, and no signal interference.
Based on growing consumer demand for LLumar Paint Protection Film, Eastman also introduced LLumar Platinum Paint Protection Film to meet consumers' needs for protecting their cars and increasing their peace of mind.
The new film continues to deliver the high-gloss, virtually invisible shield with self-healing properties that consumers love. In addition, it offers advancements with Hydrogard™ technology that results in distinct improvements for water, dirt, oil, and stain resistance, superior durability, and a new, longer 10-year manufacturer's limited warranty.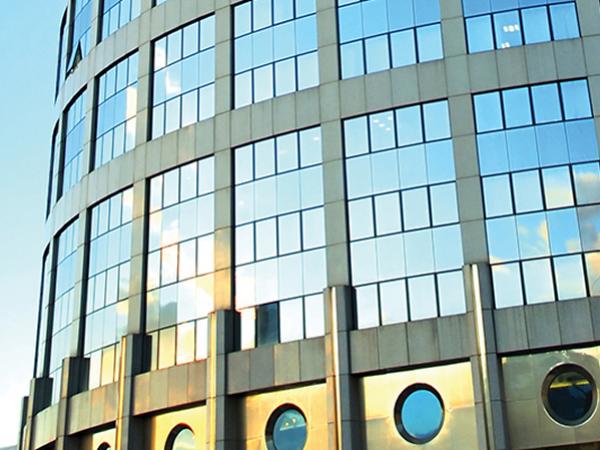 600
450
www.llumar.com
2017-03-01T11:20:00
Eastman Continues on Path to Transform Window and Paint Protection Film Industry
glassonweb.com