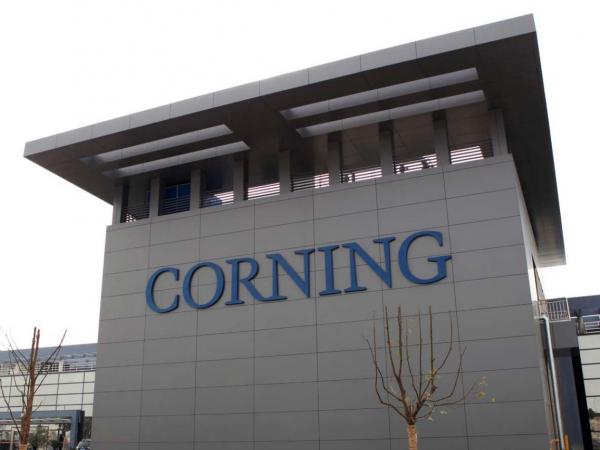 Corning Incorporated today announced the results of a recently delivered joint research paper with the Ford Motor Company about the damage resistance of thin, lightweight glass for automotive windshields.
The paper was presented during the SAE World Congress and Exhibition in Detroit, Michigan.The research with Ford demonstrates the damage resistance and performance of a windshield constructed with three layers: Corning® Gorilla® Glass for Automotive as the inner layer, a plastic adhesive interlayer, and annealed soda lime glass as the outer layer.This construction was compared with windshields made of conventional soda lime glass.
"Our joint research focused on windshield laminate construction designs that deliver significant lightweighting, while still demonstrating high product performance in terms of stone impact," said Thomas Cleary, manager of reliability sciences at Corning.
"Industry experts, leading OEMs, and conference attendees were very engaged in learning more about the performance of Gorilla Glass laminate constructions and the results of our simulated lab tests."
This joint research with Ford evaluated stone impact performance of windshield laminates made with either the conventional glass or Gorilla Glass laminate constructions. Researchers documented the frequency of the inner-ply fracturing when subjecting both constructions to the impact test.
"Under our test conditions, with laminates made of conventional glass, reduced in thickness from the standard 5.0 mm to 4.0 mm, the inside ply of glass broke in over 50 percent of the tests," said Cleary. "In contrast, for laminates made with Gorilla Glass, the thickness could be reduced as much as 40 percent, to 3.0 mm, without any breakage of the inside ply."
"Gorilla Glass enables significantly thinner, and therefore lighter, laminates while still providing excellent impact resistance," concluded Cleary. 
"Ford was eager to present this research with Corning and demonstrate why a windshield with Gorilla Glass is setting new innovation and performance standards for the automotive industry as demonstrated on the Ford GT," said Chester Walawender, Body Exterior - Global Core Systems Engineering, Ford Motor Company.
Ford and Corning have worked together for more than four decades on emissions control technologies, and both companies are building on that long collaboration to innovate with Gorilla Glass for Automotive. Late last year, Corning and Ford announced that the Ford GT would be the first production vehicle to use lightweight Gorilla Glass in a windshield application.
Corning's Environmental Technologies business also presented technical papers during the SAE World Congress and Exhibition on the topics of next-generation substrates and filters for emissions control. Additionally, Corning's Timothy Johnson was awarded the Lloyd L. Withrow Distinguished Speaker Award by SAE. This award recognizes individuals who have demonstrated outstanding presentation skills.
About Corning Incorporated
Corning (www.corning.com) is one of the world's leading innovators in materials science. For more than 160 years, Corning has applied its unparalleled expertise in specialty glass, ceramics, and optical physics to develop products that have created new industries and transformed people's lives. Corning succeeds through sustained investment in R&D, a unique combination of material and process innovation, and close collaboration with customers to solve tough technology challenges. Corning's businesses and markets are constantly evolving. Today, Corning's products enable diverse industries such as consumer electronics, telecommunications, transportation, and life sciences. They include damage-resistant cover glass for smartphones and tablets; precision glass for advanced displays; optical fiber, wireless technologies, and connectivity solutions for high-speed communications networks; trusted products that accelerate drug discovery and manufacturing; and emissions-control products for cars, trucks, and off-road vehicles.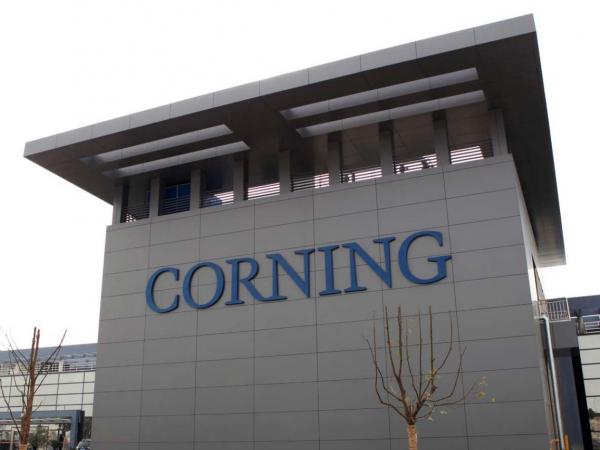 600
450
www.corning.com
2016-04-26T13:00:00
Corning and Ford Deliver Joint Research on Lightweight Glass Solutions
glassonweb.com