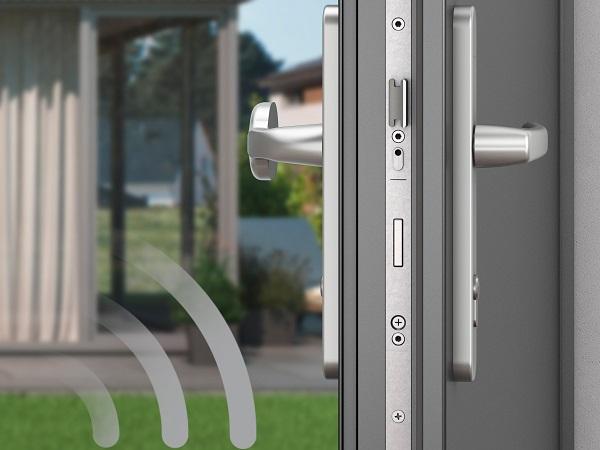 Photo source
ftt.roto-frank.com
For apartment buildings, offices or factory halls: "Eneo CF" tested in accordance with DIN EN 179.
Protection against burglary does not stop at external doors. They offer the best protection against intruders when they are bolted shut. However, this can soon become problematic in the event of fire or a sudden emergency.
This is why, in apartment buildings and blocks of flats, the fire service and police advise against locking the main door, unless it can be opened from inside by a single movement even without a key, in order to ensure unimpeded escape.
The producer reports that installation of a "Roto Safe E" in the "Eneo CC" version or in the recently launched "Eneo CF" variant guarantees exactly this at all times thanks to the use of a lever handle. The latter version, as the latest development of the proven electromechanical multipoint locking system, is also DIN EN 179-tested.
The manufacturer states that this also makes it suitable for doors in escape routes in private rooms and buildings, such as offices, classrooms in schools, and factory halls. The modular range appeals to even more target groups thanks to this advantage. The size of the sales market for door professionals is growing in a similar way, continues the producer.
Numerous installation advantages also significantly contribute towards excellent efficiency. The mere fact that standard cylinders instead of free cam cylinders can be used throughout the entire production process saves a great deal of time and costs. The same applies to the standard ex-works integration of the radio receiver.
This means that subsequent solutions in particular are more simple to design and can be produced without the need for any special components or additional processing work. In addition, with "Eneo CF", market partners also benefit from the fact that access systems such as finger scan and hand-held transmitters can be used across different variants.
In addition to protection against burglars, while safeguarding life and health, Roto will also fulfil builders' increasing requirements for design and comfort. For example, the new "Phone & Code" access control system allows the authentication code to be entered directly on a user-friendly keypad with a sophisticated design.
Furthermore, it automatically registers the person with access rights on a smartphone via Bluetooth. The temporary access rights themselves can therefore also be controlled remotely.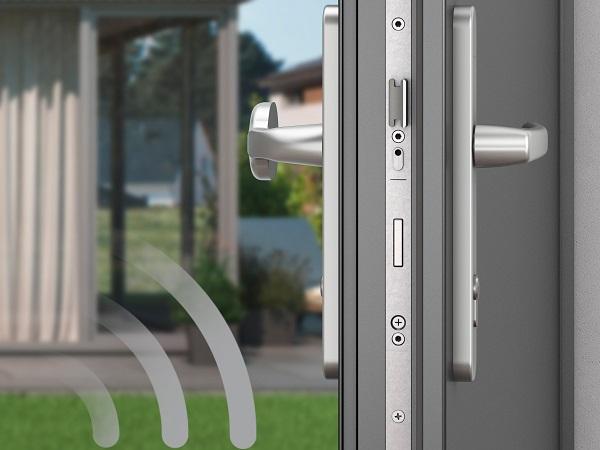 600
450
ftt.roto-frank.com
2018-08-14T08:30:00
Clear escape routes: security from Roto
glassonweb.com