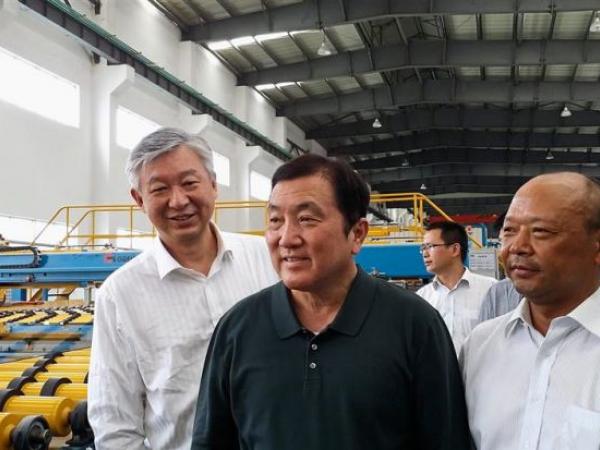 Photo source
High-tech plant: Ong (centre) being shown around Kibing's factory in China by Ge (right) as Low looks on | Star Media Group Berhad
China's largest glass manufacturer is planning to raise its investment in Malaysia by 100% to US$400mil (RM1.6bil) and to set up its overseas headquarters in Kuala Lumpur, group chairman Ge Wenyao told visiting Malaysian minister Datuk Seri Ong Ka Chuan.
Ge said this in Kibing headquarters after showing Ong, Second Minister of International Trade and Industry (MITI), Kibing's huge factory with high tech production lines and port facilities on this small island at the south-eastern part of China.
Kibing has already committed US$200mil (RM815mil) for its float glass production in Negri Sembilan and in the future, plans to invest an additional US$200mil to venture into higher value glass-making, such as intelligent glass, mirrors and, furniture and construction glass, in the state.
"We also want to set up our overseas headquarters in Malaysia," said Ge, the leader of this Shang­hai Stock Exchange-listed company.
"The reasons are your government and people are very friendly to China, and there are many local Chinese who are multi-lingual," he said.
"These people will help us to go global."
He added that his group, which also conducts research and deve­lopment in high quality glass and has diversified into property deve­lopment, was responding to China's go global strategy under the government's belt road initiative when it made the decision to come to Malaysia in 2014.
Thanking Ge for Kibing's investment and plans, Ong said: "Your presence in Malaysia is important to us.
"Kibing will help attract other downstream players, which need to use glass as raw material, to come to Seremban.
"Xerox printer has come to China because of Kibing.
"It will form an important ecosystem for the glass industry," he added.
Other glass making companies are visiting Kibing in Negri Sembi­lan with a view to set up factories near Kibing Malaysia, said Kibing's Malaysian managing director Lim Swee Ee.
Pledging to give whatever support the Government could and listing out all favourable factors for investors in Malaysia, Ong said: "China can use Malaysia as a gateway to Asean and global markets because we have signed many bila­teral and multi-lateral trade agreements with many nations and regions."
In the long term, Malaysia and China should cooperate to open up the global market, he said at the meeting with Ge, which was attended by MITI China officials and Malaysian businessmen led by Datuk Low Kian Chuan – the secretary-general of the Associated Chinese Chambers and Industry of Malaysia.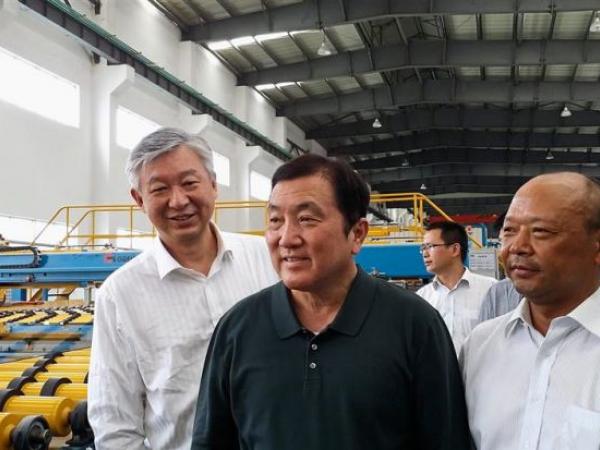 600
450
Thestar.com
2016-09-13T07:57:41
China glass maker has bigger plans
glassonweb.com