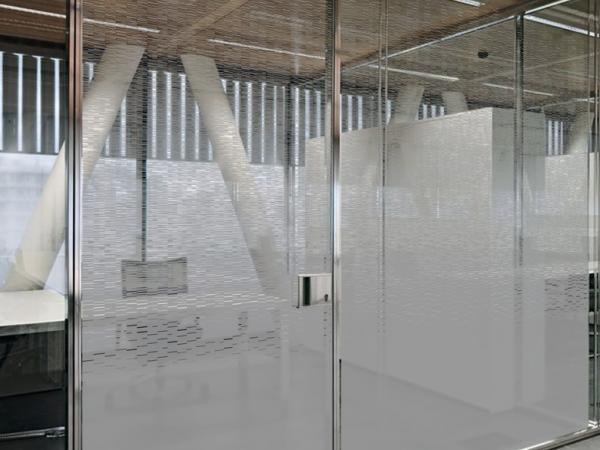 Photo source
www.omnidecor.it
OmniDecor is proud to launch three brand new products: a new design, a new technology and a new solution.
New design - DecorFlou® Fade Brume
Visitors of the OmniDecor booth C20 in Hall 11 enter from a corridor realized with the pattern Brume, the new design shading from fully etched to fully transparent glass created by Architect Egidio Panzera.
The keyword is light: the glass partitions of this corridor grant privacy to the office areas and at the same time they let the light pass through, making the whole structure elegant and light.
New solution - DecorGem® Light
Once again light is the scope and with this new product for lighting applications, the light is perfectly diffused all over the surface.
Pure white is evenly distributed on the back of a low iron glass sheet to obtain a superior light diffusion and opal effect. The performances are further enhanced when the second surface is etched, thanks to the distinguishing soft and velvet touch of OmniDecor superior quality etching.
New technology - DecorOpal® Safety
Safety glass does not mean anymore laminated or tempered glass. The colored glasses of the DecorOpal® range are now available in the Safety version.
A colorless film applied on the back of the glass sheets with an innovative proprietary process makes the glass compliant with safety standards, without the need to temper it.
Another advantage is the possibility to customize glass with any color, thanks to the higher flexibility offered by waterborne paints, which are also environmentally friendly.
Come and see the best of glass design at Glasstec in Düsseldorf!
OmniDecor glass design
Hall 11 Booth C20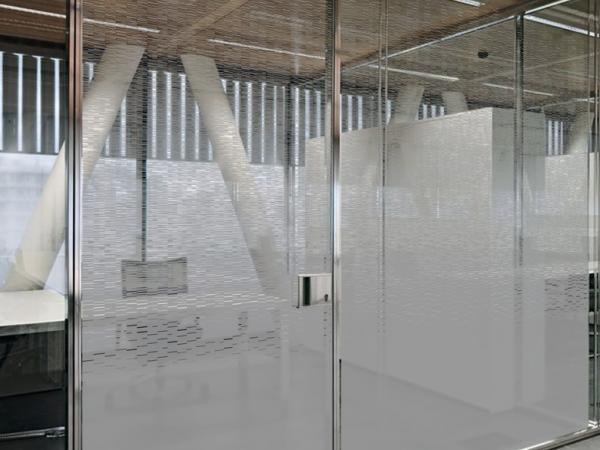 600
450
www.omnidecor.it
2016-09-15T10:00:00
The best of glass design by OmniDecor at glasstec
glassonweb.com