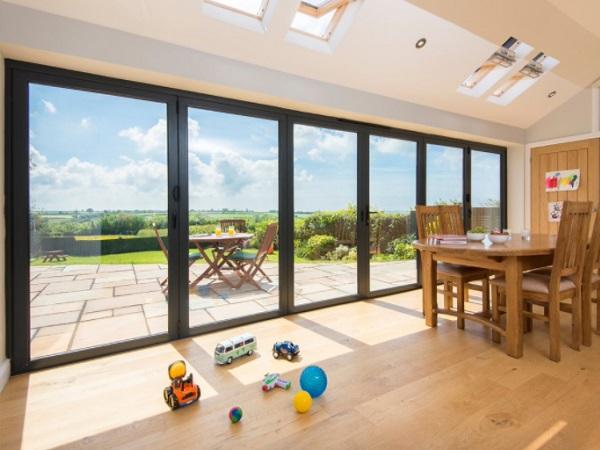 Photo source
www.originbifolds.com
Misplaced concerns are deterring some members of the public from carrying out simple renovations to increase the value of their home, research reveals.
Increasing the levels of natural light coming into a house is well known to raise a property's list price. Popular ways to achieve this include introducing skylights, creating new window spaces and installing bi-fold doors.
However, unfounded judgements about the suitability of bi-fold doors are discouraging some members of the public from using this solution to improve their homes.
A survey from door and window specialist Origin Global found that almost a third of US homeowners (31.8%) are concerned that bi-fold doors would not suit the décor of their property, while nearly one in five (19.2%) believe the shape of their room would not accommodate the doors.
Recent advances in design and material technology mean that bi-fold doors are now suitable for a variety of layouts. Aluminum — an increasingly popular choice of material for door and window frames — is both strong and durable. This strength helps to reduce the size of the frames, maximizing views of the outdoors, and means the doors can be manufactured to accommodate complex configurations.
Joe Halsall, Digital Marketing Manager at Origin Global, said: "Modern aluminum bi-fold doors can blend with even the most traditional style homes because they are available in a wide range of colors and finishes, including woodgrain effect.
"These doors are also extremely flexible, meaning complex layouts and room configurations can be accommodated," he added.
Safety emerged as the primary concern for a small group of homeowners (15%), while some doubted the thermal efficiency of bi-fold doors (13.6%).
Research shows that doors manufactured with aluminum and high-performance glass can actually help lower energy bills by an average of 12%.
Doors fitted with a thermal break — a section of material that insulates very well and restricts heat transfer through the aluminum – ensuring warm air stays within the home.
Features such as finger-safe gaskets also help prevent trapped fingers, while robust locking systems and security hinges create a strong and secure threshold to the home. Magnetic keeps also prevent the doors from moving while operating the system.
Joe added: "The common concerns outlined by our survey are understandable, given the number of low-performing, poorly installed bi-fold doors out there.
"But fortunately, many people are starting to realize the aesthetic and functional benefits of modern products, and understand that opening their homes to the outdoors is a safe and worthwhile move."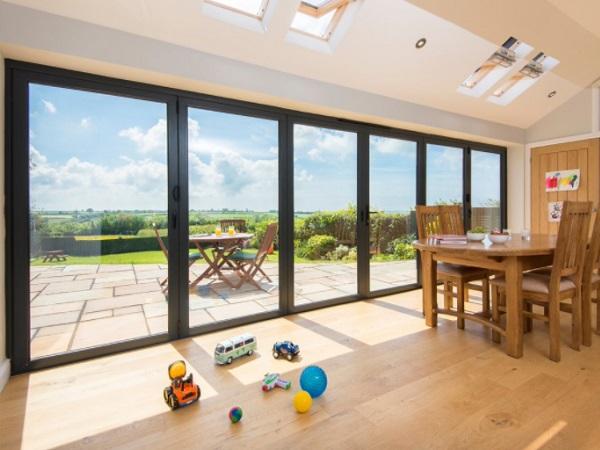 600
450
www.originbifolds.com
2018-04-02T08:00:00
Aluminum helps overcome bi-fold door myths and boost property prices
glassonweb.com