International Code Council
Company address
5360 workman Mill Road
Whittier 90601-2298
United States
COMPANY DESCRIPTION
The International Code Council, a 50,000-member association dedicated to building safety, develops the codes used to construct residential and commercial buildings, including homes and schools. The majority of U.S. cities, counties and states that adopt codes choose building safety and fire prevention codes developed by the ICC.
COMPANY ACTIVITY
Industry service
SIMILAR COMPANIES
Bohle America
10924 Granite Street, Suite 200
Charlotte, NC 28273
United States
Landglass Technology Co., Ltd
Wangcheng Ave, 12
Xigong Qu
Luoyang Shi
Henan Sheng, 471000
China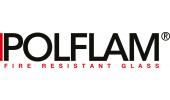 POLFLAM Sp. z o.o.
Runów, ul. Solidarności 1
05-504 Złotokłos
Poland
FEATURED PRODUCTS