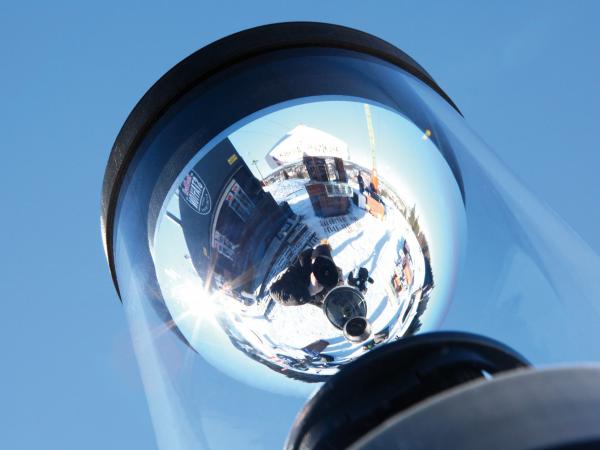 1891 was a year of invention and discovery. The Wrigley Company launched what would become a gum empire, Thomas Edison patented the motion picture camera, James Naismith thought up basketball, and the escalator was invented.
But perhaps most important of all, a new form of glass was manufactured in Germany — borosilicate glass.Borosilicate glass's long and productive life is showing no signs of slowing, as it continues to enable innovation across a wide spectrum of industries including space exploration, semiconductors, and even architecture.Its power lies in its simple chemistry – composed of just four basic materials – which give it special properties aiding everything from microscopes and housing for 360-degree cameras to telescopes.
So happy birthday to borosilicate glass – a technology with limitless potential and incredible practicality.
125 years ago, history was made
Borosilicate glass was first created by SCHOTT's founder Otto Schott, who formulated this specialized glass in his workshop in Jena, Germany. By adding boron to a traditional melt (silica sand, sodium carbonate, and lime), Schott transformed the raw materials into a glass that has proven to be stronger than regular soda-lime glass. In order to even manufacture this new borosilicate glass, Schott employed new industrial production methods, including mixing natural gas and oxygen, which raised the temperature of the melt.
Schott's earliest borosilicate glasses featured better thermal properties than their counterparts, and were used in thermometers, laboratory equipment, and light bulbs in the streetlights around Jena. Scientists, just beginning the study of microorganisms, furnished their microscopes with optical borosilicate glass and saw bacteria and cell structures more clearly than ever before; later it was also installed in telescopes, cameras, and land surveying devices. Thanks to this and other achievements, Schott is considered the founder of modern glass science.
But the innovation didn't stop there. Over the next 125 years, scientists, researchers, and engineers found new applications of borosilicate glass, from kitchen appliances to oil fields.
4 materials, endless possibilities
Remember, borosilicate glass is comprised of four basic building blocks: boron, silica, sodium, and lime. But it's the addition of boron that transforms ordinary glass into a material with almost limitless potential.
Because of the boron, borosilicate glass has remarkable strengths: It's chemically resistant and won't react to other compounds; its thermal resistance means it can withstand extreme and fluctuating temperatures without degrading; and its mechanical strength means it's less likely than other glasses to break or shatter. Even with all of these characteristics, borosilicate glass retains its high transparency and superb visual quality and optical clarity.
These special physical and chemical properties turn borosilicate glass into a material with far-reaching and specialized uses. Borosilicate glass can be used in oven doors, bank security devices, high-powered floodlights, medical biochips and DNA sequencers, and in semiconductors. Tubing made of borosilicate glass protects an advanced camera that shoots in 360 degrees. And it's only a matter of time before we see borosilicate glass in virtual reality applications, too.
But there's more.
Manufacturing borosilicate glass in a new way
Even after 100 years, the innovation didn't stop. In 1993, SCHOTT developed a new manufacturing process – the micro-float process – that produced borosilicate glass in flat, smooth sheets. Because it is floated, the glass, called BOROFLOAT®, retains all of its strengths while being incredibly smooth.
BOROFLOAT can be employed as a substrate for semiconductors.
BOROFLOAT® is a crucial component of solar telescopes, photobioreactors for advanced physics experiments, and oil pipelines. Not to mention, 208 spotlights made of BOROFLOAT® glass line the top of the Empire State Building, illuminating the building for visitors. SCHOTT also produced more than 15,600 borosilicate glass blocks to build the largest glass cylinder ever at the Atocha station in Madrid, as a memorial for victims of the 2004 train bombings.
Like Otto Schott's original borosilicate glass, BOROFLOAT® is manufactured in Jena, Germany.
A glass simply but remarkably built
As the saying goes, "Simplicity is the ultimate sophistication." It's an observation that best captures borosilicate glass, which is a simple material that contributes to some of today's most sophisticated technologies. With just four basic components, borosilicate glass is a world-class component that's only limited by the imagination of designers and engineers.
Schott produced the first batch of borosilicate glass in a small German workshop in 1891. One hundred and twenty five years later, the material is used in hundreds of technologies throughout the world. The newest iteration of borosilicate glass, floated BOROFLOAT® sheet glass, is yet another source of inspiration for experts who rely on better components. Indeed, the spirit of innovation lives on in borosilicate glass – the perfect blend of technical expertise and glass chemistry.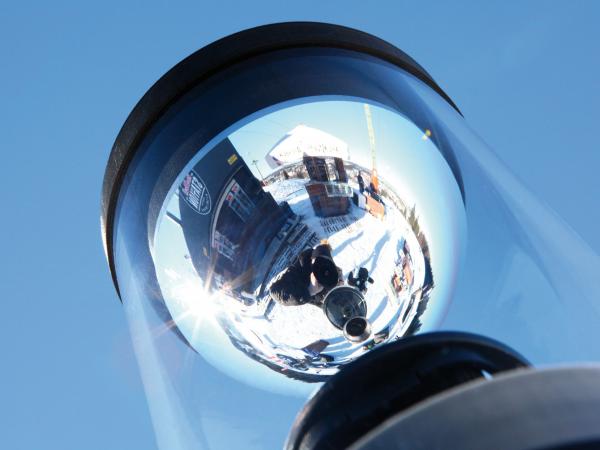 600
450
www.blog.us.schott.com
2016-03-02T12:00:00
How borosilicate glass continues to fuel science and invention after 125 years
glassonweb.com