The German Association of Glazier Trades (Bundesinnungsverband des Glaserhandwerks – BIV) will pick up on this topic as part of the glasstec trade fair in Düsseldorf from 15 to 18 June 2021.  
The Future of Skilled Trades is Digital
Many still believe that skilled craftspeople often have difficulties with digitalisation. However, this is not quite true, as shown by a current and representative study commissioned by Bitcom, the German Association for Information Technology, Telecommunications and ZDH, the Confederation of German Skilled Crafts. For this study 502 businesses in the skilled trades were polled across Germany.  
Some background: according to the figures, one in two businesses (53%) already use digital technologies or applications in Germany. This is an 8% increase on the 2017 survey which found only just under 45% of German skilled trade businesses employed digital technologies and applications. So-called cloud computing – currently used by already 27% of the firms – enjoys the highest penetration.
Approximately one in eight of such businesses (13%) capitalises on smart software that allocates working hours automatically to project statuses. 12% make use of tracking systems that allow tracing machinery and resources. Predictive maintenance where sensors and the analysis of the data they generate make it possible to predict imminent asset failure early on, is already being used by one in ten outfits (10%). In contrast to this, 3D technologies (7%), drones (5%) and robots (5%) only rank relatively low, according to further insights.
Most firms have now also consistently digitalised when it comes to communicating with customers and suppliers. Nearly all skilled trade businesses have their own website (97%) and some 84% are represented in online directories such as Google Maps or "Wer liefert was". Three out of ten outfits (30%) are even active on social media such as Pinterest, Facebook, Instagram or YouTube although this predominantly holds true for larger companies.
25% of firms employing up to nine people are active on social media; at 49% the number of skilled trade businesses employing ten or more people is almost twice as high. Furthermore, one in four firms (23%) are listed with rating platforms and one in six (14%) are active on online platforms such as "MyHammer" or "Treatwell".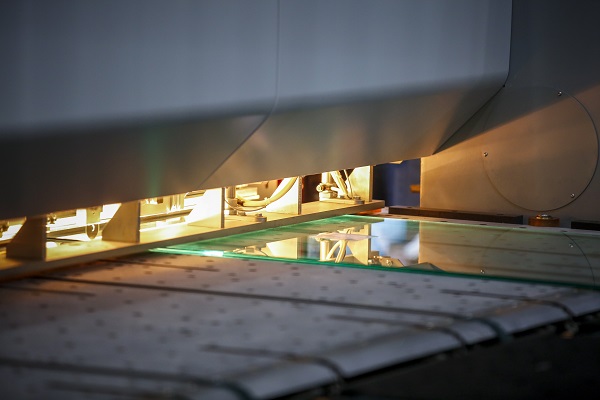 Programs for Internal Workflow
As part of their organisation and administration work, almost two thirds of skilled trade businesses (64%) use digital applications. This corresponds to a slight, 7% increase against the same period in 2017 (57%). 52% of these companies already capture and file their orders using Customer Relationship Management (CRM) software.
In 2017 this figure still stood at 46%. Just under one in three skilled trade businesses (31%) uses Enterprise Content Management (ECM) software for digital document organisation. In 2017 this figure was as low as 22%. And even personnel planning is done with an HR application by every fifth company (20%) compared to 15% in 2017.
"These figures show impressively that digitalisation in the skilled trade favours new forms of value added as well as new value-adding networks with suppliers, customers and partners. Last but not least, digital networking also brings about a new form of communication," explains Stefan Kieckhöfel, Executive Director of the German Association of Glazier Trades.
In cooperation with the "Kompetenzzentrum Digitales Handwerk*" the German Association is currently busy to point out possible ways for digitalisation of glazier firms to its member companies. By glasstec in June a printed compendium and an online platform will be available on the association's website. These sector-specific tools are designed to not only assist associated members in the digitalisation of their own operations but also to familiarise them with various software programmes; programmes that can cover various working areas such as production planning, acquisition or order and financial management as well as quality assurance and logistics.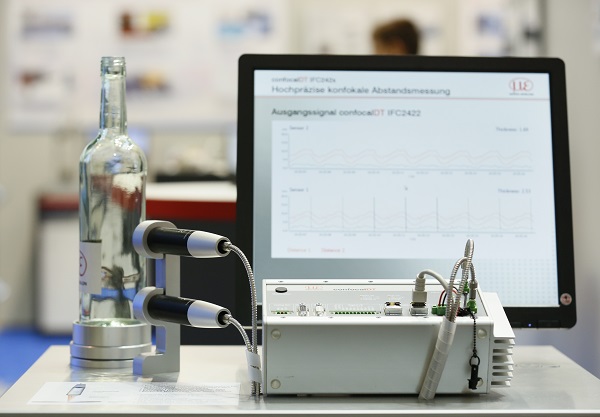 Optimisation of Order Processing
Glazier or fenestration firms that already use modern industry software can often access the firm's data pool via smartphones or tablets. In concrete terms this means that field service staff only need to bring their mobile devices as well as a Bluetooth-enabled measuring device to construction sites. They no longer need paper to generate orders or enter dimensions, thereby removing the need to subsequently enter this data into the system in a cumbersome manual process.  
Via the App they have access to all relevant data required for a job. Next to the mandatory customer address these include all order and/or document data or the measurements required for each item, for instance. Furthermore, they can check on site just in time, so to speak, whether the profiles, glass types, fittings, etc. desired for the planned doors or windows are available or still need ordering.
Likewise, important added information on the project in the form of text, voice, image and video or also drawings and free-hand sketches can be processed via the App. Subject to web access at the construction site the entered data are immediately available for further processing in the back office. However, an App like this also works offline.
"Such examples show that smart digitalisation in the skilled trades can save time and optimise costs. And the skilled trade operation signals to suppliers and customers that it is keeping up with the times," concludes Stefan Kieckhöfel.
*The "Kompetenzzentrum Digitales Handwerk" (Centre of Expertise Digital Skilled Crafts) forms part of the funding initiative "Mittelstand 4.0 – Digitale Produktions- und Arbeitsprozesse" (SME 4.0 – Digital Production and Working Processes), supported by the Federal Ministry of Economics as part of the funding priority "Mittelstand-Digital – Strategien zur digitalen Transformation der Unternehmensprozesse" (SME Digital – Strategies for the Digital Transformation of Corporate Processes).