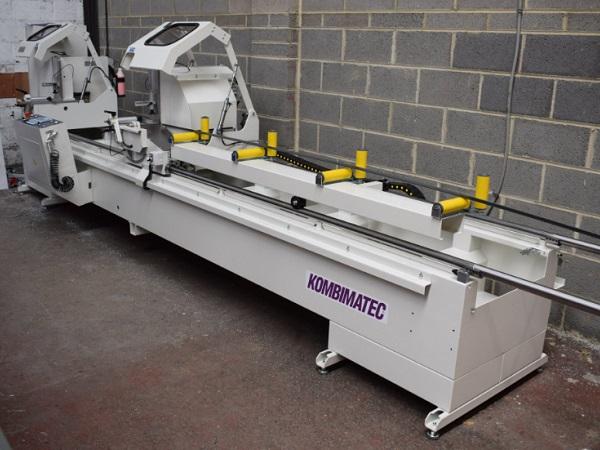 Photo source
www.kombimatec.com
Teeside Architectural Aluminium take delivery of their new AMC308 3+1 Axis CNC Machining Centre and DGS450-500 Electronic Double Mitre Saw.
With business increasing nationwide for trade supplier Teeside Architectural Aluminium, better known as TSA Aluminium, owner Paul McPherson decided to take the route of installing automated CNC production machinery to increase output but also to ensure high quality and precision in its aluminium window frames, entrances and curtain walling.
Paul embarked upon an exercise to evaluate the needs of the business, which since its inception 11 years ago had built a large portfolio of customers for its residential windows, secondary glazing, sliding and bi-folding doors, as well as shopfronts, curtain walling and entrances for commercial contractors. With a burgeoning order book Paul eventually chose Kombimatec, after inviting several machinery brands in to evaluate the company's needs and provide proposals.
Kombimatec's solution included its AMC308 Automatic CNC Machining Centre developed for both aluminium and PVC-U profiles. The machine automatically performs all drilling, routing, slotting, tapping and milling functions via its sophisticated control system and intuitive touch screen interface and includes 4 adjustable pneumatic clamps, electronic variable speed control and an automatic tool change cabinet as part of its specification.
The AMC308 is fed by the Kombimatec DGS450/500 Electronic Double Mitre Saw, which is ideally matched to the throughput of the CNC. The version supplied to TSA Aluminium includes utilising 500mm diameter TCT saw blades, a 4000 mm cutting length, adjustable angles 90-45-22.5 degrees and automatically tilting saw heads.
Crucially however, whilst Paul remains impressed with the Kombimatec machinery it was the approach and attitude of Kombimatec's director, David Parsons and his team, that both secured the deal initially and led to its error-free commissioning: "This investment represented an important step for TSA Aluminium," said Paul. "We had to embark on a fast learning curve to choose the right equipment to take us into the future and we had to install it whilst creating minimal disruption to on-going production.
"David not only showed an impressive knowledge of frame production, he also assimilated our needs quickly and presented some sound proposals to us that have proved highly effective in fulfilling our goals. He worked with us throughout the process, showing a commitment that was lacking in many of the others that came to see us."
Since 1984 Kombimatec has delivered more than 20,000 machines for working PVC-U and aluminium profiles worldwide. Designed and manufactured to the highest standards, the machines are easy to use, simple to maintain and with CAD experts on hand to assist with factory planning the company's technical expertise has built over 30 years of serving the industry.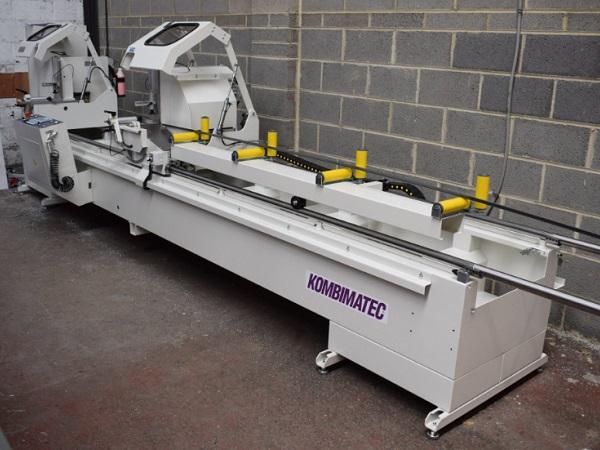 600
450
www.kombimatec.com
2018-11-27T09:30:00
TSA Aluminium steps up output and quality with Kombimatec
glassonweb.com