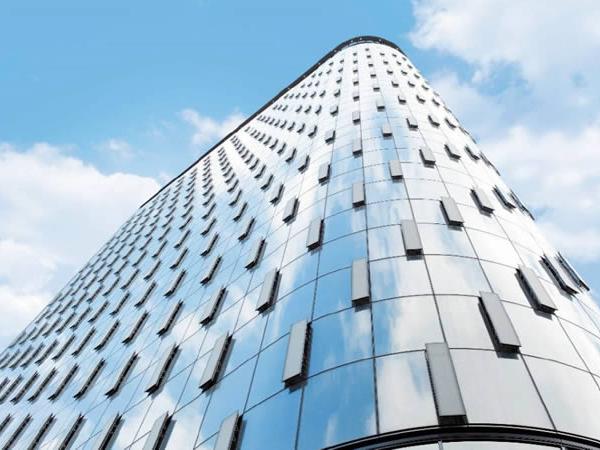 Low-emissivity glass, ultra-low-VOC coatings integral to sustainable double-skin façade
PPG announced that the Tower at PNC Plaza in Pittsburgh, which features an innovative double-skin façade fabricated with SUNGATE® 400 glass, STARPHIRE ULTRA-CLEAR™ glass and CORAFLON® SUNSTORM® powder coatings by PPG, has earned ARCHITECT magazine's 2016 R+D Award for High-Performance Building.
The double-skin façade, one of the first of its kind in North America, combines with two vertical thermal shafts and a solar chimney to naturally ventilate the 33-story skyscraper without electricity or fan power for more than 40 percent of the year.
As a result, the Tower at PNC Plaza, which opened Oct. 1, 2015, is expected to consume up to 50 percent less temperature-control-related energy than comparable buildings of its size.
The inner and outer curtain walls incorporate metal framing finished with Coraflon Sunstorm fluoropolymer powder coating in Mica Gray and Sungate 400 and STARPHIRE® glasses. 
Coraflon Sunstorm powder coatings meet or exceed American Architectural Manufacturers Association (AAMA) 2605 specifications, the industry's most rigorous standard for weathering, corrosion and chemical resistance, color and gloss retention, and other criteria.
They are formulated without solvents and emit virtually no volatile organic compounds (VOCs).
With a nighttime winter U-value of 0.32 in a standard 1-inch insulating glass unit (IGU) with clear glass, Sungate 400 glass is engineered to enhance the insulating performance of buildings in heating-dominated climates.
It has visible light transmittance (VLT) of 76 percent for heightened transparency and a solar-heat-gain coefficient (SHGC) of 0.60 to block solar heat and keep buildings cooler in the summer.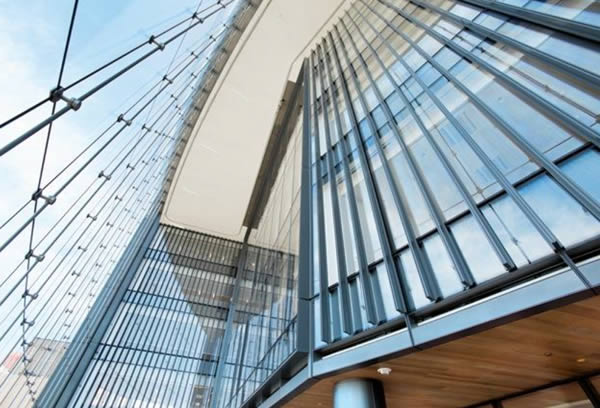 Starphire Ultra-Clear glass is made with a proprietary low-iron formulation developed by PPG that produces the industry's clearest, most transparent architectural glass.
On the Tower at PNC Plaza, Starphire glass is used to enclose a clear, laminated interlayer on the exterior curtain wall, and it is coated with Sungate 400 glass on the interior curtain wall to maximize daylighting. Narrow floor plates, together with the transparency of the PPG glass, enable light to penetrate 92 percent of work spaces within the tower.
Editors for ARCHITECT magazine wrote that jurors for the 2016 R+D Awards were most impressed by the design and functionality of the double-wall façade.
"You see a lot of these buildings where they just slap on a double-skin that acts as a buffer," said juror Mic Patterson, LEED AP BD+C, vice president of strategic development, Enclos. "This double façade is integrated totally into the whole building energy and ventilation system."
The Tower at PNC Plaza, designed by Gensler, San Francisco, is seeking LEED® certification at the platinum level. J.E. Berkowitz, Pedricktown, New Jersey, a member of the PPG CFP CERTIFIED FABRICATOR PROGRAM® group, fabricated and delivered a total of nearly 1 million square feet of glass for the project.
The glazing contractor was Permasteelisa North America Corp., Windsor, Connecticut. Coraflon Sunstorm powder coatings were applied by Sapa Extrusions, Gainesville, Georgia, and Spectrum Metal Finishing, Youngstown, Ohio. Both companies are members of the PPG CAP CERTIFIED APPLICATOR PROGRAM® (PPG/CAP) group.
For more information about Sungate glass, Starphire glass, Coraflon Sunstorm powder coatings, and the PPG CFP Certified Fabricator Program and PPG CAP Certified Applicator Program groups, visit www.ppgideascapes.com or call 1-888-PPG-IDEA (774-4332).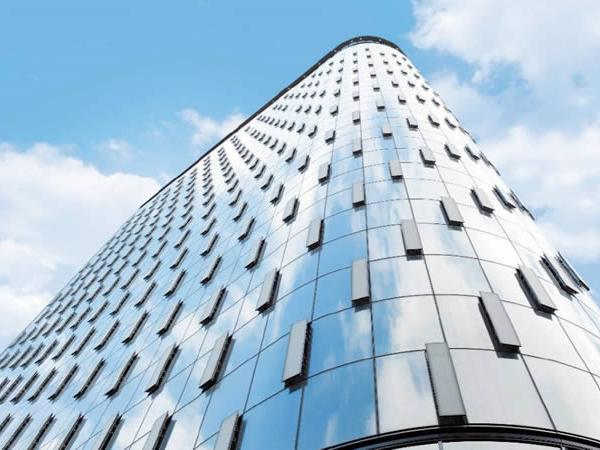 600
450
www.ppg.com
2016-09-28T08:40:00
Tower at PNC Plaza, featuring PPG glass and coatings, earns 2016 ARCHITECT R+D AWARD
glassonweb.com