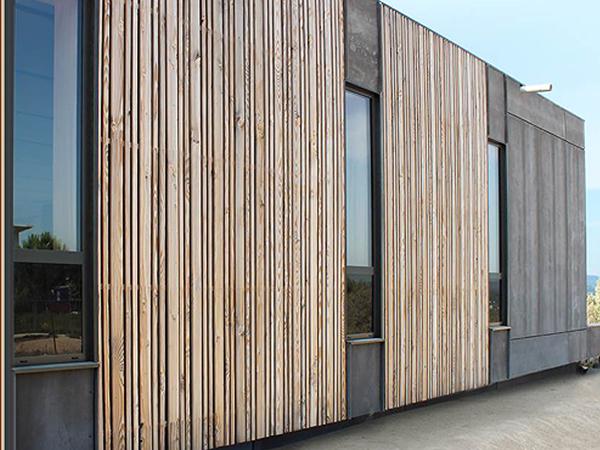 Photo source
sunpartnertechnologies.com
Symbolic installation by SUNPARTNER Technologies helps shape the future at thecamp, the next generation campus that's electrifying Aix-en-Provence.
Solar innovator SUNPARTNER Technologies installs its semi transparent photovoltaic glass on two buildings in an architectural project that's turning heads in France!
Slated to open in the fall of 2017, thecamp is a 12,000 sq. m. building complex designed by architect Corinne Vezzoni, set on seven hectares of greenspace where some 300 agents of change can shape the future with their innovative projects.
Located in Aix en Provence's Arbois technology park, the campus is one big innovation showroom. Emerging technologies on permanent display reflect thecamp's mission to come up with new technological applications for a more sustainable, inclusive future.
That trailblazing spirit is front and centre in thecamp's choice of partners, including SUNPARTNER, the number one supplier of innovative photovoltaic solutions for green and energy efficient buildings. SUNPARTNER technologies were selected for use in two of the buildings that make up this premier innovation hub.
SUNPARTNER is a pioneering company that's on a mission to redefine solar architecture by turning structural elements of buildings into sources of energy.
The company creates transparent and semi transparent photovoltaic glass for architects and developers who want to design smarter, more beautiful buildings.
SUNPARTNER's solar WYSIPS® Design Glass and Wysips® Cameleon cladding solutions enhance occupant comfort year-round while reducing energy consumption and building operating costs.
FIRST INSTALLATION A STRONG SYMBOL
thecamp's designers chose to install SUNPARTNER solutions on two different buildings:
– The patio on one of the housing buildings near the complex entrance has a SUNPARTNER semi transparent solar guardrail that keeps people and property safe while producing electricity thanks to a highly aesthetic application of photovoltaic cells.
Panels of semi transparent voltaic WYSIPS Design Glass are integrated into the 10 sq. m. guardrail. The 20 solar modules are 10% transparent and feature a beautiful geometric pattern that's perfectly aligned with the patio aesthetic.
Cables and connectors are carefully concealed in the handrail and the patio's wood structure. The solar energy captured by the glass panels will be injected into the electrical grid to supply the building with self generated electricity.
– Four solar-powered, connected smart windows on the southern façade of thecamp's Pop-up House. Horizon is a window, a sun blocker, and a blind all in one. The connected window can be adjusted remotely via smartphone, remote control, or the building management system.
Horizon's self tinting properties and real time controls can reduce a building's energy consumption by up to 30% by minimizing the effects of overheating and making air conditioning more efficient.
What's more, HORIZON makes buildings more comfortable by protecting against glare and overheating, and it's incredibly easy to program and use.
With this first installation of its photovoltaic glass panels, SUNPARTNER is proving that solar power can be beautiful and contribute to a building's signature look while helping occupants save on energy costs (air conditioning, shade screens, and more).
SPOTLIGHT ON SUNPARTNER'S LINE OF SMART, ACTIVE PHOTOVOLTAIC GLASS SOLUTIONS
SUNPARTNER specializes in smart, aesthetic surfaces for players in the construction, building, and energy sectors looking for smart window and smart building solutions:
– Connected, semi-transparent photovoltaic Wysips® Design Glass panels. With neutral colours for natural lighting and highly versatile design options (photovoltaic lines, squares, and geometric patterns).
– Connected, transparent photovoltaic Wysips® Vision Glass panels. Compatible with laminated and tempered glass, WYSIPS® Vision Glass is highly transparent, with barely visible photovoltaic cells.
These two photovoltaic glass technologies come in a range of transparencies, from 10% to 70%.
SunPartner's WYSIPS® Cameleon photovoltaic cladding also comes in a variety of colors and patterns for highly aesthetic façades that generate electricity.
These next-generation building systems can be used in sunrooms, canopies, façades, shade screens, cladding, and more. Solar energy stored by the system powers window blinds and lighting as well as open/close and dimming systems.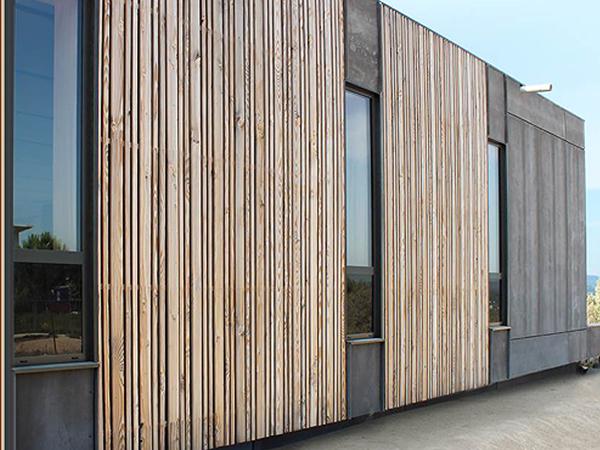 600
450
sunpartnertechnologies.com
2017-07-10T07:00:00
SUNPARTNER Technologies and thecamp: union between trailblazers a natural fit
glassonweb.com