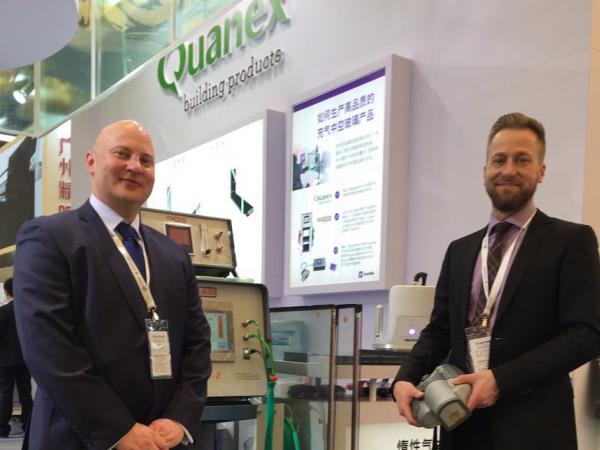 Photo source
sparklike.com
Low-E windows and gas fill appears to be on the rise on the chinese market.
For 30 years of development and improvement, China Glass has become one of the two largest events in global glass and is well-known as same as Glasstec for strong speciality, high degree internationalization and the largest exhibiting area in Asia. 
For us China Glass has proven to be a good platform to demonstrate the newest technology and equipment to key players in the glass industry.Until recently, the glass industry in China has confronted certain challenges related, among other things to the existance of tradition products as well as the development of new innovations.
Because of this, the market in China is really interested to learn about new innovative things and opportunitities that would help to combat these challenges. Low-E windows and gas fill appears to be on the rise on the chinese market.
During the show, together with Quanex and Inagas we presented the concept of total solution on "how to produce high quality gas filled IGU" that caught the attention of the visitors and we received very positive feedback for our solutions to measure insulating glass gas fill.
Additionally we discussed raw materials used in insulating glass production such as warm edge spacer application, and gas filling production process with Smartfill gas filler.
Collaboration with Quanex and Inagas over the years has made our marketing come to life and by joining our forces we have been able to bring a fresh perspective on how to produce high quality gas filled IGU, and educate the markets about the benefits of insulating glass.
Meanwhile, we at Sparklike were happy and proud to see our customer, Beijing Tenon Glass Machinery Co., Ltd., demonstrate the effectiveness of their newly developed gas press by measuring the gas fill result with our Handheld V2 to their potential customers.
For Sparklike, it was interesteing news to find out that not only IG line machinery companies were interested in our offering but also the sealant applicator and bending machine manufacturers. We were happy to see that major players within the glass market pursue cooperation with foreign tech companies.  LTXH and BOZA, two leading Chinese sealant applicator manufactures approached our business partner, UK Inagas Ltd., on offline gas filling integration.
The overall intereste in gas filling reflects the demand of high performance IGU on the Chinese market. At the same time the glass companies are seeking new ways to enhance the quality of their insulating glass products to better compete on the market.
Sparklike offers Handheld V2 to conduct quick testing of insulating glass products, and the equipment can be used even on site. In 2015, Sparklike introduced also a new technology to measure more complex insulating glass structures, triple glazed units and those with specific coatings.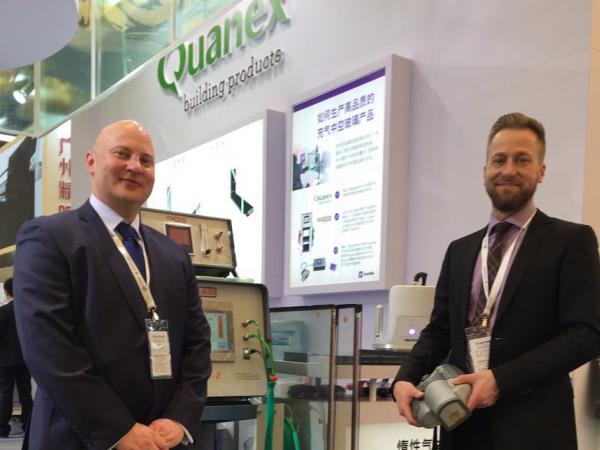 600
450
www.sparklike.com
2016-05-03T13:00:00
Sparklike: Discussing IG gas fill at China Glass 2016
glassonweb.com