Photo source
ISOshade® is an insert element to be installed in high-performance façades and combines sun, heat and noise protection in a compact unit | Photo: ©iconic skin
iconic skin presents product innovation at swissbau 2018
iconic skin, manufacturer of innovative building elements for glass  façades, presents a new product – ISOshade® – at swissbau (16. – 20.01.2018, Messe Ba-sel/Switzerland). ISOshade® is an insert element to be installed in high-performance façades and combines sun, heat and noise protection in a compact unit.
ISOshade® is a building element out of 3-fold insulating glass with integrated sunblind inside a cavity. It provides g-values lower than 8%. ISOshade® is installed in mullion/transom or unitised façades.
"ISOshade® is a product that has been missing in the market. The first months before the official product launch has shown that ISOshade® has its finger on the pulse of times: During the product development phase we received numerous inquiries, so we decided to lift the 'blind' for ISOshade® at swissbau", says Heiko Mertel, managing director iconic skin. A 1.50 x 2.90 meter exhibit will be on display in hall1/standC29 in January.
Operational system
ISOshade® consists of a glass pane as well as three-pane insulated glass on the inside. Glass construction (heat-strengthened glass, laminated safety glass, fully tempered glass), interlayer and coatings are individually adapted according to the performance requirements.
Depending on the glass makeup, ISOshade® provides U-values up to 0.6 W/(m²K), g-values up to 0.06 and airborne sound insulation values from 44 dB. Thus, the insulating glass unit meets all requirements for heat and noise protection in buildings.
ISOshade® is available with two shading devices, optionally with external venetian blind or vertical awning. Both product versions offer an inconspicuous sun protec-tion for residential or office buildings.
The heart of the element is the cavity. It protects the integrated sunblind from weather or damage. The cavity is self-conditioning and creates pressure equalization in the inner space completely au-tonomously throughout a volume-dependent system.
When the temperature changes, the resulting overpressure or underpressure is reduced to a permissible level: the cavity "breathes".
The integration of the sun blind into the cavity not only provides wear-free, effective glare and heat protection, but also an out balanced air conditioning and day lighting inside the building. The assembly is quick and easy, as only a connection to the sun shading motor must be created.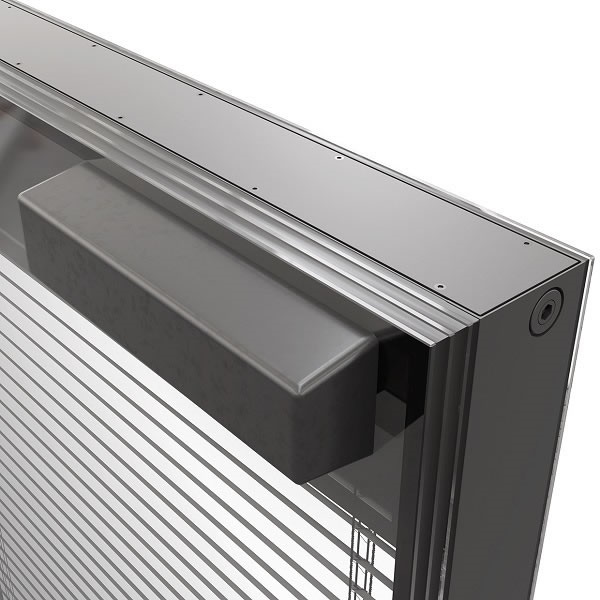 iconic skin will be exhibiting at swissbau, January 16. – 20 2018 hall 1, booth C29.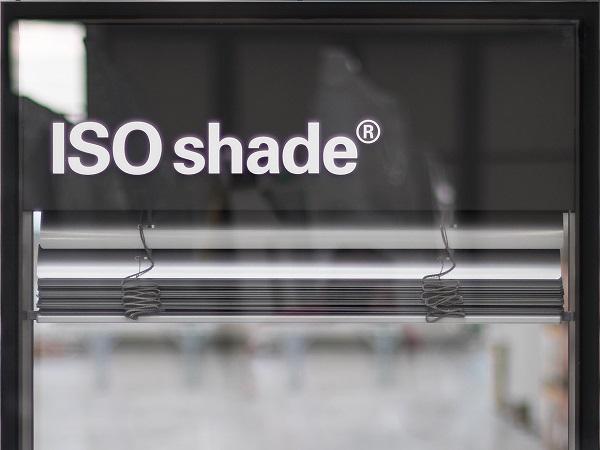 600
450
www.iconic-skin.com
2017-11-30T07:30:00
Rising the blind for ISOshade®
glassonweb.com