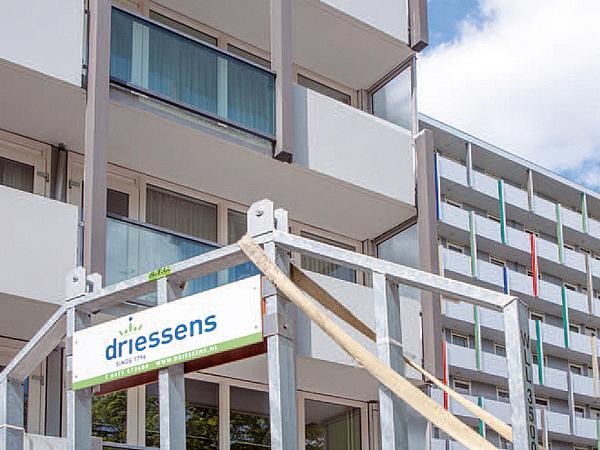 Photo source
www.elumatec.com
The Dutch firm driessens, a window-construction and facade renovation specialist, wants to significantly increase their market share - and invested in an elumatec SBZ 618 to do so.
The reason is that only with the most modern machines can the over 200 year old company achieve its ambitious goal and also realize the high quality expectation of "putting the crowning touch" on customer's projects - all in an economically feasible manner.
To speak of driessens as a company is almost a bit too modest. In light of their impressive history, "dynasty of craftsmanship" would be more fitting because the family-owned enterprise has been dedicated to carpentry for more than two centuries and across seven generations.
"Whether with an individual window frame or a complete facade, we want our work to dot the proverbial i," explains managing director Sjaak Driessens. This high quality requirement is symbolic for the firm and is visible in the company logo: a five-pointed crown with the dot of an i. It is at the same time both a motivator and an obligation.

Areas of growth: PVC windows and facade renovation
The obligation to give their best extends all the way back to the founding years. At that time, Heindricus Driessens began as a one-man operation in 1796. The contemporary of Napoleon and Goethe was the village carpenter and laid the foundation for the family enterprise with a good deal of diligence and hard work.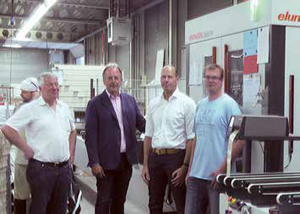 Today, driessens employs 120 staff and is the most important employer in Panheel, a small town in the eastern part of The Netherlands. driessens manufactures windows and doors made of wood, PVC and aluminium and performs roofing work and facade renovation.
"We offer complete solutions, from consultancy and planning to production and on to installation and service - everything from a single source," emphasizes Sjaak Driessens. "That is the only way to ensure that everything meets our high standards."
This uncompromising style of working has earned the company numerous prizes and nominations in the window and facade construction sector and has made them a preferred partner for architects as well as for construction materials suppliers and housing associations within a radius of 100 kilometres.
"Consulting, planning, installation and service - everything from a single source"
Customers also appreciate the broad range of expertise offered: driessens is able to deliver every desired mix of materials for windows and doors as well as provide wellfounded consultancy, for example concerning how functional specifications can best be implemented in accordance with the visual and economic requirements.
As a result, the order volume is growing commensurately. Especially in the area of PVC. Its share currently amounts to 55 percent - and is on the rise.
The reason is that thermal insulation is in great demand and plastic window frames offer an outstanding price-performance ratio. "We entered the market for the production and installation of plastic windows and the future-oriented market of facade renovation already in the 1990's.
That is now paying off," explains Sjaak Driessens. For the foresighted businessman, it was therefore a natural to utilize their leading position in terms of know-how and a strong market position for the next step: to aim at the entire Dutch market. driessens invested in the SBZ 618 profile machining centre for precisely this reason. The objective was to increase production capacities through the use of an automated PVC window fabrication system.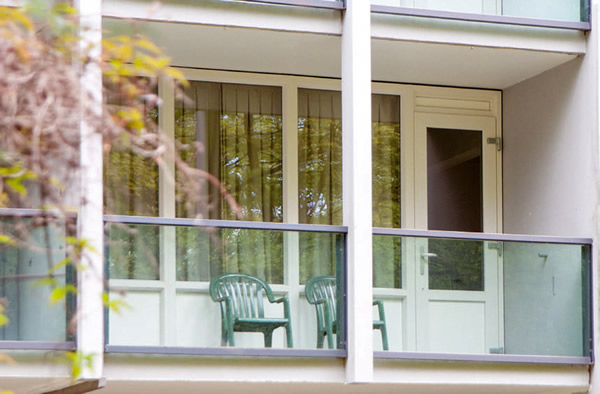 elumatec TechDays proved decisive
This system machines profiles from length-cutting through to weld-ready parts in a single pass. "The SBZ 618 with its flexible machine design, the high level of automation and the wide range of machining options on a very small footprint is practically tailor made for us," says Sjaak Driessens.
Marcel Boender, head of sales for elumatec Benelux, made the original recommendation. "Mr. Boender knows us and our business very well and is able to judge what's a good fit for us," adds production manager, Hans Peters. The actual purchase decision was made during the elumatec TechDays 2015 event at company headquarters in Mühlacker.
Experiencing the SBZ 618 live in action and the know-how involved as well as the opportunity to see first-hand on a factory tour how excellent quality in mechanical engineering is created - all these factors strengthened trust in elumatec.
driessens put the SBZ 618 into operation in August 2016 after a rapid setup. A short period of familiarization was adequate for the staff thanks to the ease of operation. They simply need to enter the job parameters on the generous touchscreen, position the profile and then remove the finished piece.
That's all possible because the SBZ 618 processes standard jobs automatically. The system even calculates clearances for length-cutting or for hardware mounting on its own so that colleagues who are not specialists in window and door construction can also help out if necessary.

Higher productivity and process reliability with lower piece costs
The machining centre replaces several individual stations, such as saw, reinforcement and transom milling. Time-consuming manual tasks are omitted, for example repositioning the semi-finished product between individual processing steps or marking the location for drilled holes using a template. This is because the SBZ 618 performs tasks that were previously downstream, like drilling holes, already during production.
The high level of automation shortens pass-through times considerably. driessens is able to produce a higher level of plastic window output with the same staff.
But, not only that: The error rate dropped to nearly zero because the SBZ 618 operates with absolute precision and reliability. Drilled holes through 3 mm thick steel, for example, are made vibration-free by the compact powerhouse.
The infinitely adjustable grippers secure even challenging profiles dependably. The required tools are readily available thanks to the rotating magazine and they can be positioned over the profile at any angle needed.
"Productivity has gone up by about 15 percent"
"We have been able to increase our productivity by about 15 percent so far and the elimination of rework tasks has freed up additional capacities in assembly," reports Hans Peters. The production manager is expecting additional performance increases in the future because not only the throughput has increased, but so have the planning and scheduling accuracy. This allows jobs to be scheduled more tightly and saves on costly buffers times. The enterprise with its rich tradition is very satisfied with the modern production system: "We are already producing in first-class quality with a significant gain in speed and reliability. And that is in spite of the fact that we are not yet utilizing the full potential of the SBZ 618," reports a satisfied Hans Peters.
And Sjaak Driessens adds: "With this machine we are making a great stride forwards towards reaching our goal of expanding our market reach to encompass all of The Netherlands."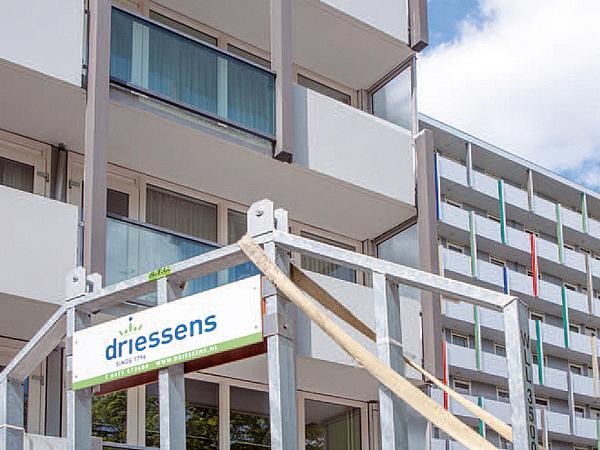 600
450
www.elumatec.com
2017-10-18T08:30:00
PVC windows: SBZ 618 as the springboard to the national league
glassonweb.com