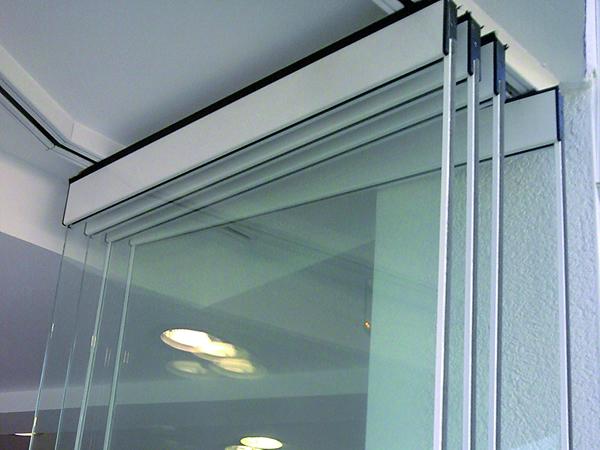 Photo source
www.pchenderson.com
Our Flexirol Multidirectional door hardware is the ideal solution for adding flexibility to today's open-plan workspaces.
Open offices have been on the rise over the past 10 years with corporate giants such as Google being high profile advocates.
More recently however, research suggests that productivity and employee well-being actually diminishes in many of these surroundings due to an increase in distractions, noise levels and sickness[1].
Fergus Pickard, Product Development Director at P C Henderson, commented: "Glass partition doors using our Flexirol Multidirectional hardware can provide huge amounts of flexibility to open-plan office designs. When open, for example, these systems can be stored to the side in a stacking formation, allowing for a clear, free flowing space that is accessible and useable by all occupants. When closed, they can assist in creating quiet, private working areas whilst providing a clear visual throughout, retaining the open and honest environments many companies want to embody."
Glass partitions also maintain the natural light transmittance present in an existing workspace. They only occupy a small bit of space when not in use, maintaining the open plan feel desired. Most importantly perhaps, these partitions aid with noise reduction and provide privacy elements that can boost productivity.
Multidirectional door hardware systems can help meet the aesthetic, regulatory and practical elements required in a commercial office setting. From a safety perspective, the hardware is top hung, meaning that the floor area is clear and free of trip hazards.
Our Flexirol Multidirectional hardware can help create bespoke styles and zones to suit a wide range of open office layouts, to the benefit of architects, designers and fit-out experts. Moveable glass walls are an innovative way of creating distinct working areas whilst providing employees with the benefits of open plan and spacious working environments.
Our Flexirol Multidirectional hardware systems are used extensively to create glazed or solid wood sliding and folding stacking wall applications.
The Flexirol range is high performing, versatile and is suitable for a multitude of installations, providing different stacking configurations and door weight capacities as it is available in two variations of movement – 90 or 135 degrees.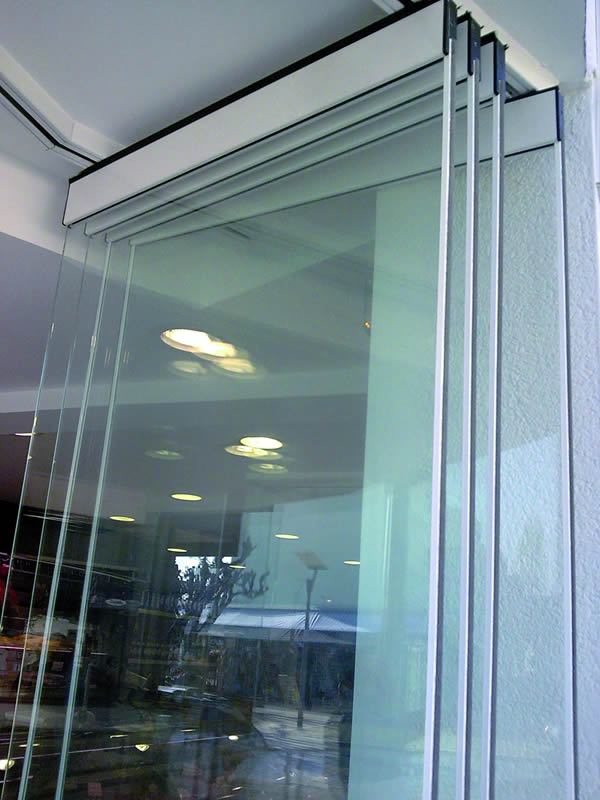 [1] BBC: http://www.bbc.com/capital/story/20170105-open-offices-are-damaging-our-memories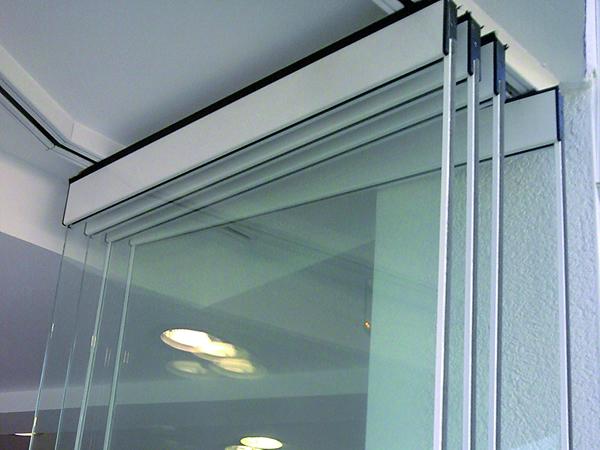 600
450
www.pchenderson.com
2017-05-22T09:00:00
P C Henderson | Add Flexibility to an Open Plan Office with Our Flexirol Multidirectional System
glassonweb.com