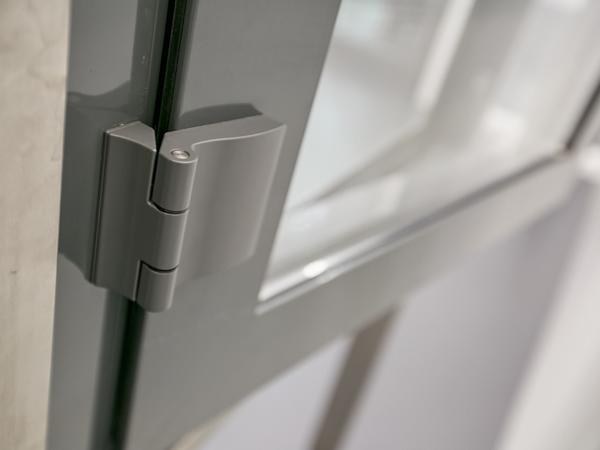 Photo source
ftt.roto-frank.com
Roto Object Business develops a new special outward opening aluminium window solution for added convenience.
Outward opening aluminium windows with a limited opening width can be found in a range of public and commercial buildings.
For outward opening Turn-Only windows, Roto Object Business has now developed a solution that protects the sash against unwanted closing and opening.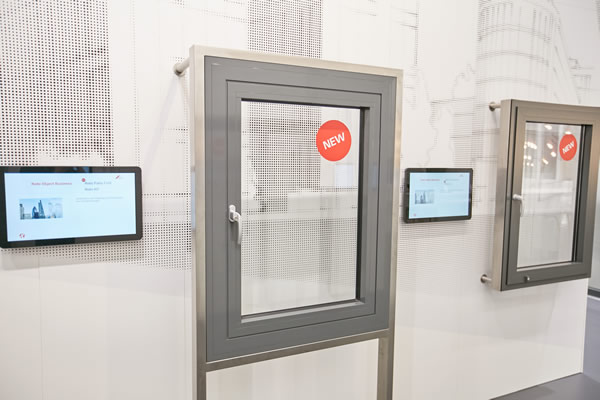 The arrestable brake-stay is easily and intuitively controlled by the window handle. Window fabricators can have Roto directly test this hardware combination for an aluminium profile of their choice within just a few days.
The combination, specifically developed for a project, of "Roto Patio Fold" hardware product range hinges and an arrestable "Roto NT" hardware product range based brake-stay was first presented to a broad professional audience at BAU 2017.
The fact that this solution's ease of operation and performance values were immediately apparent was no "accident", explains Stefano Gianfreda, Manager Solution Center North.
"The specific task was to develop a convenient, outward opening aluminium window latching hardware solution with an opening width of 100 mm. We and, naturally, the aluminium window fabricators are starting to receive these types of enquiries with increasing frequency. The combination and adaptation of two tried and tested Roto portfolio components enabled us to find an ideal solution."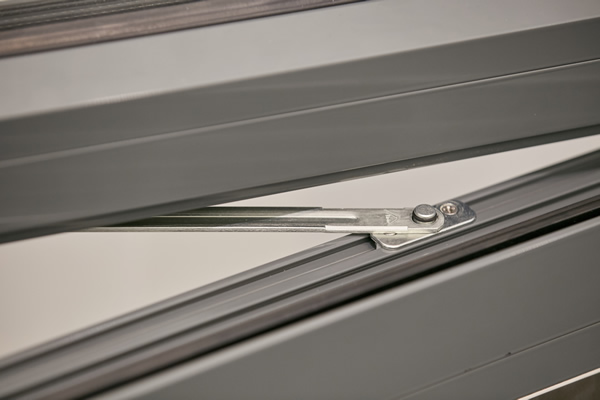 Intuitive Operation
The arrestable brake-stay ensures convenient latching within the defined maximum 100-mm opening width by simply operating the window handle.
"It was important to us that the sash could be operated just like a completely normal side-hung window. Accordingly, it can be opened as per usual, but only up to the set angle. The position of the window handle is then used to conveniently and steplessly latch the sash. This protects against uncontrolled movement by draughts. The latch can naturally also be released just as easily again using the handle", continues Gianfreda.
The proven "Roto Patio Fold" window hinges ensure durability in an outward opening window. They are extremely weather resistant and ideal for outdoor use.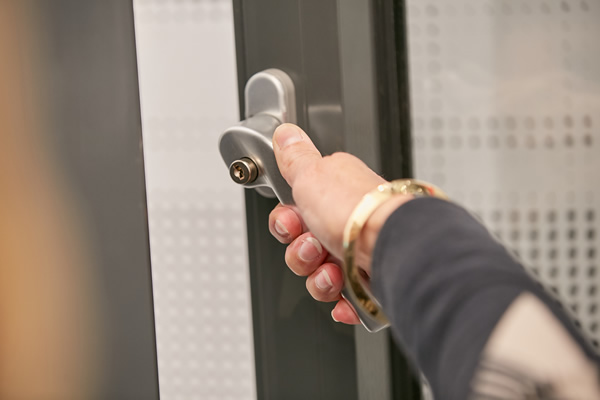 An innovative combination and adaptation of various individual Roto hardware product range components is always checked by the Roto Object Business specialists for the specific project, while customers and interested parties do not have to wait long for the test result, assures Gianfreda.
"Once we have clarified the profile system, the sash formats and weights as well as the window requirements with the customer, we develop an ideal as well as cost-effective solution for the specific project, like this solution shown in Munich We naturally also confirm the defined window hardware's functional safety in writing."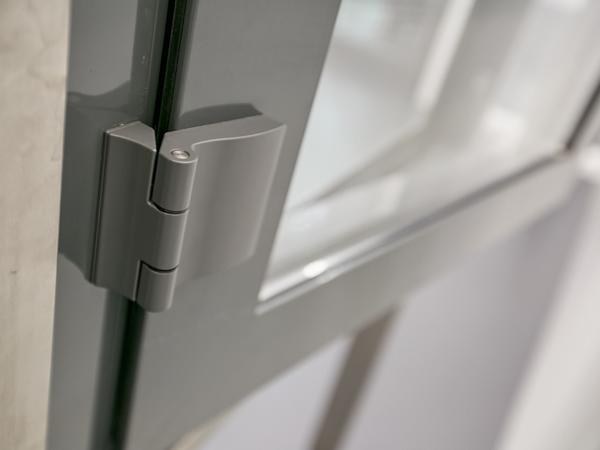 600
450
ftt.roto-frank.com
2017-05-15T09:00:00
Opening, turning, latching: new outward opening aluminium Turn-Only window sash hardware solution
glassonweb.com