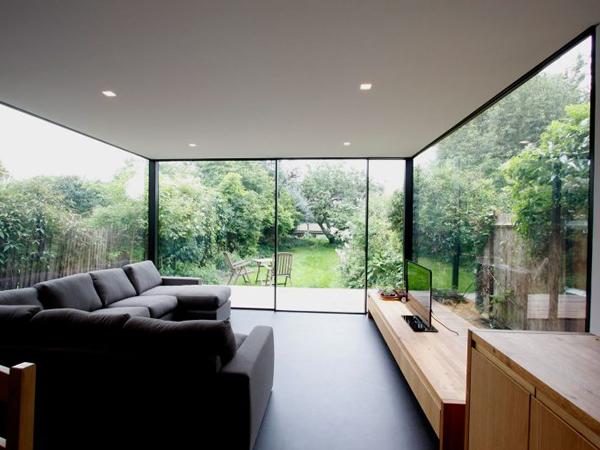 Photo source
www.minimal-windows.co.uk
KELLER minimal windows® sliding glass doors are often used in home extension projects, enabling designers to create that indoor-outdoor living space so sought after from modern living spaces.
When creating a new extension or additional building to a property you have unprecedented options over the finishes around your slim framed sliding doors, creating as minimal appearance as possible.
By designing the internal and external floor finishes at the same level you can create a flush floor finish across the KELLER minimal windows® tracks. Below the external finished floor level you can introduce a traditional pea shingle drainage channel for a discrete drainage option, alternatively you can integrate a flush external drainage channel from IQ Glass to maintain that flush floor finish whilst ensuring adequate water drainage.
The top frame of the KELLER minimal windows® sliding doors is only 50mm with each side frame only 38mm. Depending on your chosen external building finishes these frames can be easily hidden away for a completely frameless finish.
The size of your extension will determine the size and configuration of your minimal windows installation. These slim framed sliding glass doors can be designed to fill entire elevations, creating floor to ceiling glass faces. This enables the minimal windows to be used as entire walls to extensions on multiple sides with slim glass to glass corner connections.
Have you considered an opening corner? This opening option to the KELLER minimal windows® can create a really dramatic glazing design.
In smaller openings, for maximum glass exposure, you could consider a pocket door. A single panel of KELLER minimal windows® can be designed to slide into a cavity within the extension walls giving the impression that the patio door as simply disappeared.
See below for some image inspiration or visit our Pinterest Gallery: KELLER minimal windows® to modern extensions.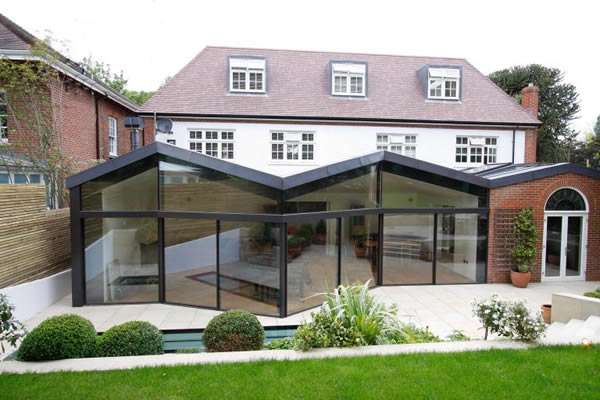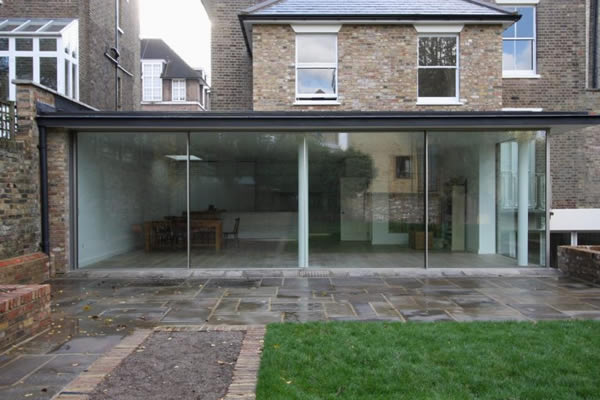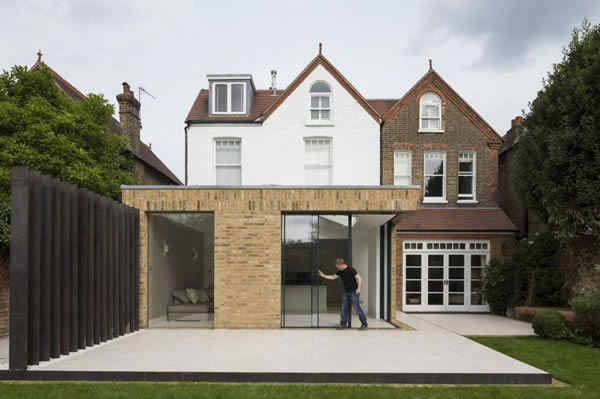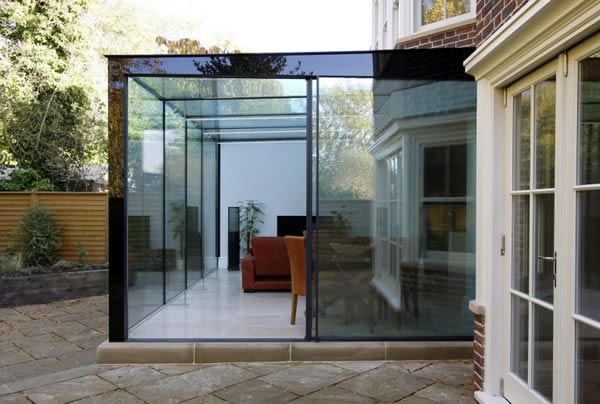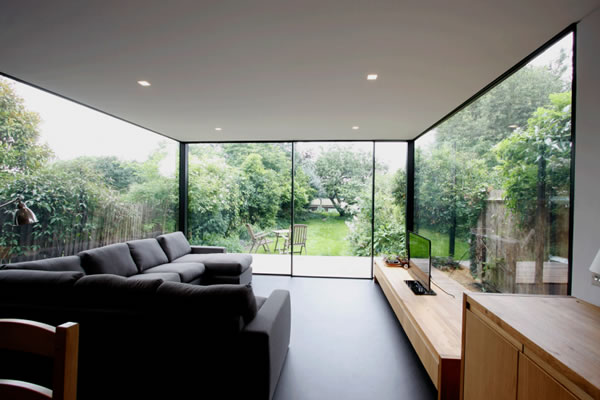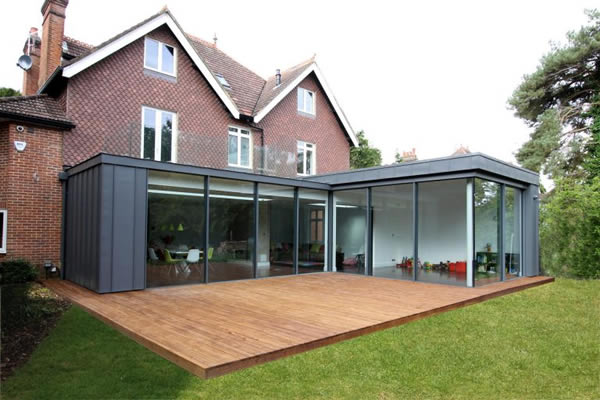 Contact IQ Glass UK for more information about installing minimal windows on contemporary design projects within the UK.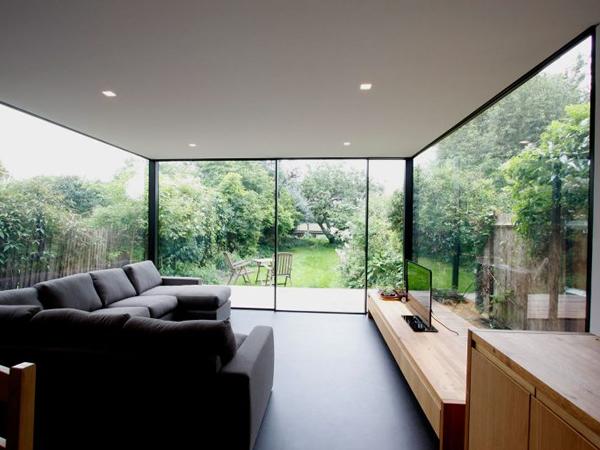 600
450
www.minimal-windows.co.uk
2019-08-28T07:00:00
Minimal Windows in Extensions
glassonweb.com