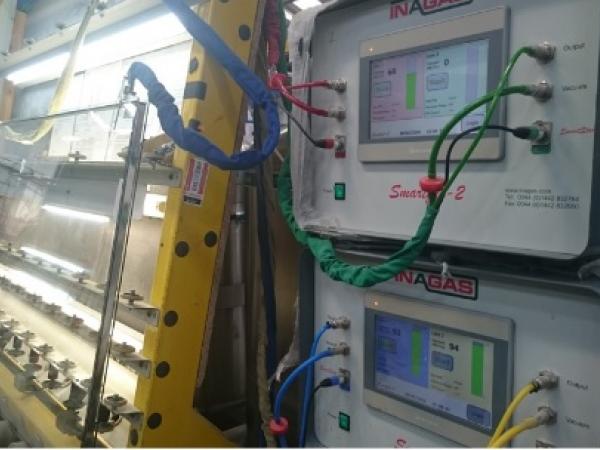 Since starting out in 2005, Hull based manufacturer KwikTuf has continued to invest and adapt its manufacturing capabilities in order to ensure they meet current and future demand.
As a result, the latest purchase of an additional Smartfill-2 from Inagas, is the third of its kind now used at the company."Demand for gas filled units has increased significantly over recent years and we needed to invest in equipment which would allow us to meet this demand" explains Operations Director at KwikTuf, Paul Myers. "We have made comparisons with automated in line gas fillers and various off line fillers and strongly believe that the Smartfill machines offer the most efficient and cost effective method of filling on the market.
Gas filling technology is often limited by the physics involved in exchanging air for gas within the cavity and we believe that the Smartfill-2 handles this exchange efficiently and at a higher rate than most other machines. They are simple and straightforward to use and can be adapted to run both off line and in line as required. We have incorporated ours into the unit line operation allowing multiple unit filling within each cycle, maintaining production rates close to non-gas filled products."
The Smartfill-2 is an Argon gas filling machine with 250mm touch screen functionality, and the latest technology to enhance control and improve productivity. It is supplied with the Smart Start filling lance, which allows the operator to remotely start the gas filling process by pressing a button on the lance body instead of having to return to the machine. The lance body incorporates an LED light, which on activation of the filling process turns green then red on completion of the fill cycle. Capable of 30 litres per minute per line, the machine is designed for dual line production and is available with data logging and printing as an option.
"Inagas is an extremely good company to deal with," continues Paul. "I have traded with Malcolm and more recently Chris, for many years and I have always been happy with their excellent products and high service levels. If there has ever been any need for support, you know they will always do whatever it takes to get things resolved. This is why they continue to be my chosen supplier for gas filling equipment."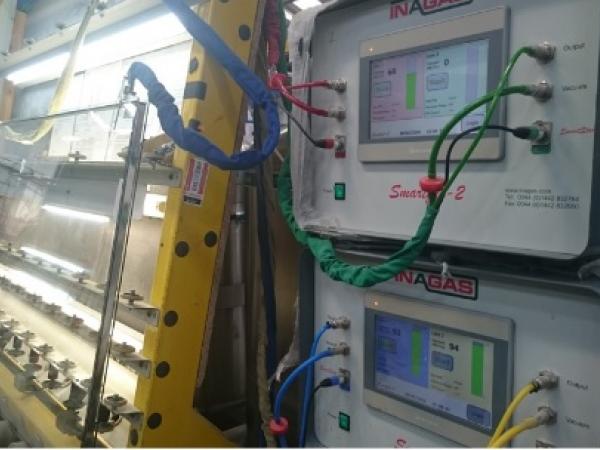 600
450
www.inagas.com
2016-03-10T12:00:00
KwikTuf keeps it in the Inagas family with its third Smartfill-2
glassonweb.com