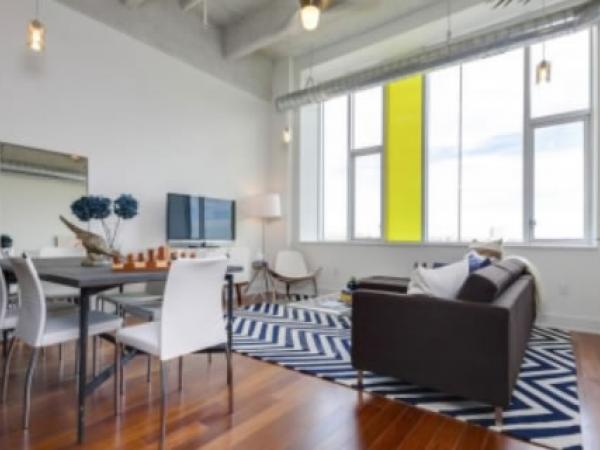 Photo source
www.jeberkowitz.com
J.E. Berkowitz, LP (JEB), has announced that the Goldtex Apartments building in Philadelphia was recently awarded LEED Gold® certification from the U.S.
Green Building Council®.  JEB fabricated 30,000 square feet of glass for the 13-story adaptive reuse project, which is the city's first—and only—residential high-rise to earn LEED Gold certification.
Developed by Post Brothers, the formerly abandoned shoe factory was converted into the city's newest upscale-living destination. The most visible symbol of this transformation is a new jewel-like, glass-and-metal façade, according to Sarina Rose, vice president of development for Post Brothers.
"When we purchased the building, the window sashes were beyond their useful life," Rose said. "It was quite literally raining glass each time the wind blew. Our end goal was to employ a cost-effective, energy-saving design, which we achieved by installing a completely new façade with insulating glass and a metal wall system."
For the project, JEB fabricated Winduo™ insulating glass units featuring 20,000 square feet of SunGuard® SuperNeutral® 68 low-e glass by Guardian Industries, as well as 10,000 square feet of Envirospan™ lead-free, ceramic-fritted glass in a custom "Limefest" color.
"Through the creative mix of different glasses, residents benefit from abundant natural daylight, minimized glare, and reduced utility costs, Rose added. "From the street, the colored glass and metal work together to showcase a striking building that glows at night and provides the distinction we desired. We were able to completely revive this tired structure and create a sophisticated, upscale apartment building in this up-and-coming neighborhood."
Chris Frye, project manager for JEB, said the Goldtex Apartments building is a prime example of a successful adaptive reuse project.
"At J.E. Berkowitz, we firmly believe that existing buildings are the greenest buildings," Frye added. "This was a run-down industrial building, but it still had good bones. After an extensive and well-thought-out renovation, it's now a LEED Gold certified apartment building and a catalyst for revitalizing the surrounding neighborhood. It's a truly stunning building and reuse story."
In addition to the new, high-performance facade, the 130,000-square-foot building saves an estimated 15 million pounds of CO2 per year—the equivalent of removing 1,200 cars from the road—and it runs entirely on wind-generated power. Each of the 163 units is outfitted with ENERGY STAR–rated appliances and LED light fixtures. There also is a "living" green wall on the building's eastern face.
For more information on JEB's glass fabrication capabilities, please visit www.JEBerkowitz.com.
About JEB
J.E. Berkowitz, LP, is a leading architectural glass fabricator. Founded in 1920, the ISO 9001 certified company serves customers for the domestic and overseas architectural markets. Products include tempered glass, insulating glass, spandrel glass, silk-screened glass, glass doors and entrances, laminated glass, and point-supported canopy and wall systems. The family-owned glass business is located in Pedricktown, N.J., with more than 253,000 square feet of plant space and more than 200 employees. For more information, visit www.JEBerkowitz.com.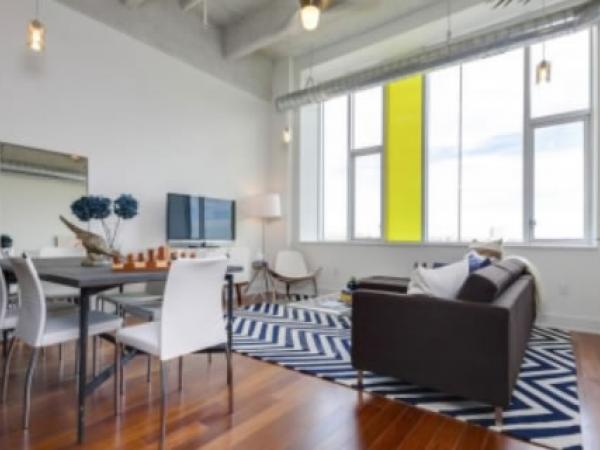 600
450
www.jeberkowitz.com
2016-05-04T13:00:00
J.E. Berkowitz helps Philadelphia high-rise earn LEED Gold certification
glassonweb.com