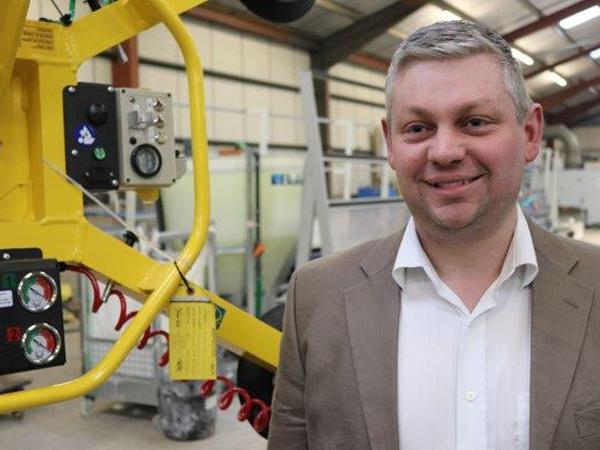 Photo source
www.bohle-group.com
Halsall Glass has said that it has added a day's production per week to its schedule through efficiency savings delivered by its new water cleaning system.
Purchasing a new straight-line edger and sedimentor from Bohle in the autumn, Halsall Glass has cut downtime for cleaning of machinery, water and tanks contaminated by glass particles, by six to eight hours each week – the equivalent of a full day's production.
"It gives us back around one day per week in time we would have otherwise been losing cleaning out machinery", said Rob Halsall, Managing Director, Halsall Glass.
He continued: "Time to clean equipment, clean tanks and then skip the waste soon adds up if you're doing any sort of volume. You don't necessarily see it until you realise the time savings and efficiencies you can make. It allows us to keep running. We don't have to stop and that gives us a lot more flexibility production and schedule planning – it eliminates a potential log jam."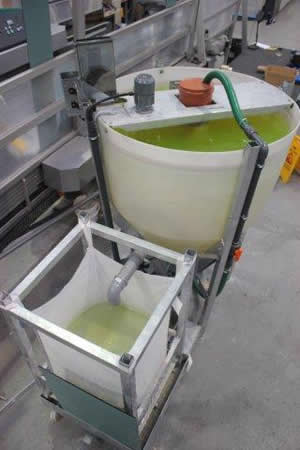 Suitable for elementary to chain-linked, double-sided straight line edgers, Bohle manufactures and supplies three different sedimentors, the 2.4, which has a filling quantity of 2100 litres, the 1.0, (1,000 litres) and the 0.3, which has a filling capacity of 320 litres.  
The fully automated system uses a sophisticated multi-stage process to pump water, first into a settling tank, removing around 70 per cent of heavier glass particles from coolant. 
Powdered flocculant is added, and mixed using a programme of currents, which then bonds to the remaining glass particles, making them sink. 
At the end of the cleaning process, a valve at the floor of the tank opens and the accumulated sludge is flushed into a filter bag by the water pressure. This leaves the cleaned cooling water ready to be returned back into the cooling circuit. 
According to its own analysis, Bohle argues that sedimentors will support most glass processors in trimming around 10 per cent off the costs of machinery cleaning and associated downtime - paying back against purchase costs in as little as a year.
Dave Broxton, Managing Director, Bohle said: "Time lost in downtime, machinery cleaning, cleaning of water tanks and the costs of waste water disposal contaminated with glass particles in glass processing can run into the thousands of pounds each year. Glass processors could increase capacity, save thousands  and extend the life of machinery and tooling simply by installing sedimentors to processing lines."
With capabilities to work with glass from 4mm through to 19mm in both annealed and toughened glass, Halsall Glass works across a wide range of market sectors, including interior fit out, leisure, retail display, construction and supply of product to other glass companies.
It moved to a new 20,000sq ft facility in Easter last year, also investing in a laminating oven with 4 beds 3500mm x 1980mm and upgrading its in-house painting facility.
600
450
www.bohle-group.com
2017-01-19T07:45:00
Halsall Glass cashes in on 'waste water' savings
glassonweb.com