FENEX Virtual Expo boasts state of the art technology from NexTech AR

The FENEX launch began this year and it has since gone on to become one the most prolific media and marketing topics for the glass and glazing sector. With a main virtual exhibition taking place in September 21; and mini-expos dotted throughout the year to cater for specific areas, it has seen huge uptake by industry leaders looking to enhance their business profiles. 
Yet, behind the show there has been great thought and meticulous planning for much longer than the last 18 months. Investing in the most modern technologies, the FENEX platform brings greater avenues for sales team to develop.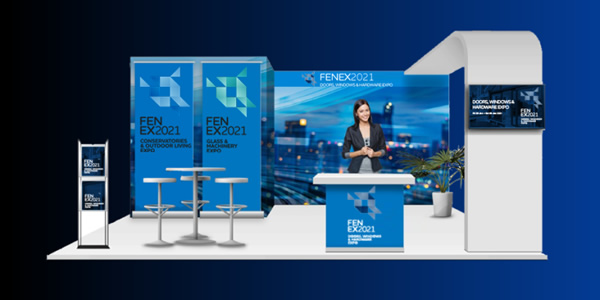 By incorporating the advanced NexTech AR features into the technical platform, which provides exhibitors with 'the world's most engaging' virtual reality programs, exhibitors are in a win-win situation. Simple to use, the exhibition will integrate Interactive Video, AI and Augmented Reality, all in one safe technical environment.    
With NexTech AR currently tackling brand expansion and distribution deals for major brands including Zoom, Microsoft Teams, Skype, as well as a number of Google meeting options and consumer brands including Dyson, Philips and Breville, to name a few, all buying into the technical advantages it offers, FENEX is in very good company. 
This technology will help companies have national and international reach in never before seen ways. It is results driven. For example, the 3D AR Ad Network created a 300% increase in sales and a 32% click-through-rate (CTR) increase last year for consumer investors.
While some are suffering from crippling results from last year, technology is leading the way and staying steady as the best route to support companies and help them with their bottom line.  
It is not just the exhibition that brings the message to the market but the continuum that can be gained from online expansion. Microsoft has stated that the increase in numbers using its meetings software has risen by 40% in a seven day period.
Cloud computing is now vital for home workers and for some it will remain this way. Virtual shows are currently the only way of allowing prospective investors to visit a corporate 'stand' to evaluate product developments. 
Covid has grown people's reliance on services and data information from many of the technology industry's brightest and biggest companies in a bid for them to stay relevant.
Online access to previously real-time dominated aspects of life has evolved, despite initial hesitations, to become necessities for many. Grocery shopping, sales meetings, doctor's appointments all now can be simplified via online options.
Streaming services such as Netflix and Apple TV have diminished film box office sales over the last few years. These services and others like them including YouTube are now gaining greater audiences after cinemas were forced to close.
Technological options are providing greater possibilities and are running successfully, with many spending money on digital services. 
Communication tools such as Zoom are now essential. As and when the economy does improve, it will be those who want to further incorporate this type of technology and big data into their development programmes, that will benefit the most.
In a recent interview NexTech AR CEO, Evan Gappelberg commented, "…with 270 employees this company has 40 people in e-commerce, but 230 work on technology and the related services." Hareesh Achi, former President of Microsoft Online Inc.and operational head of advertising has joined the NexTech AR team as President of 3D/AR advertising. There is evident strength in the company's brand and its forward thinking approach to the future.
For Lee Clarke, founder of FENEX, there are many emerging technologies that will help companies of all sizes in this sector to expand, not just their business but the speed at which they can do it.
Lee concludes, "These are exciting times, not only for FENEX but for our customers. Through leading edge software programs we will be able to offer new streaming, communication and even holographic technologies that will help them to improve business. "
To learn even more about FENEX click here. To enquire about exhibiting please email lee@fenex.co.uk.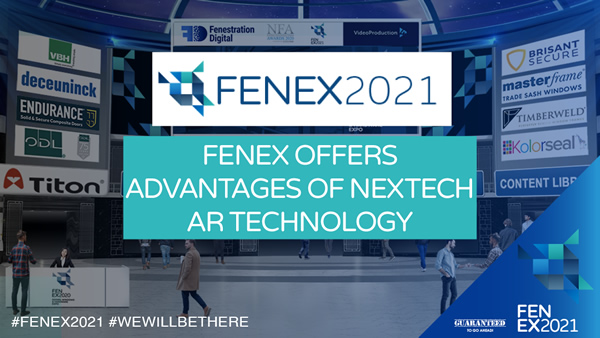 600
450
fenex.co.uk
2021-04-27T11:49:29
FENEX platform offers advantages of NexTech AR technology
glassonweb.com