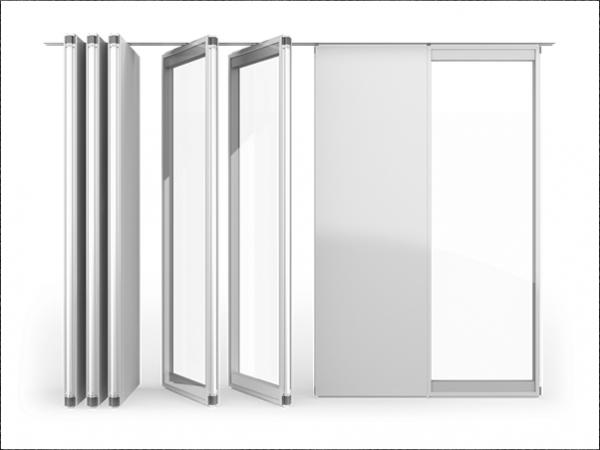 Photo source
www.deko.com
Mobile Glazed Partition with excellent sound reduction.
If you need open, light rooms with great flexibility, combined with maximum glazed area and a high level of sound reduction, then there is no doubt that DEKO MV2 Glass – Dorma Moveo is the perfect solution.
The glazed panel wall is constructed individually according to the dimensions of the glazed panels you require, taking into account the size of the partition, and can be combined with solid panels and doors. The glazed panel wall is perfect for division into various, smaller units where there is a need for flexible, individual formations and parking. The individual sections are operated separately.
This provides a wealth of parking options: for example, in niches or separate rooms. This panel wall is constructed around a unique construction of aluminium profiles and two layers of glass, which extend right to the edge of the elements, finished with just a narrow aluminium edge.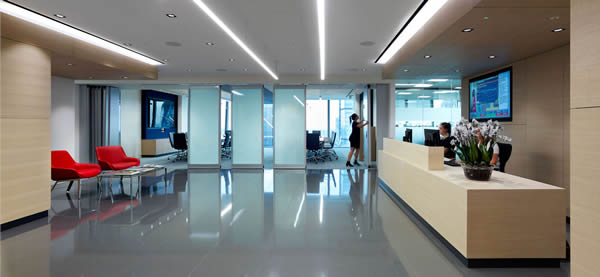 PROPERTIES
The number and size of the modules are customised for each project
Many options for discreet parking
Doors can be incorporated into one or more panels
Option of combining with solid panels
Film application as required
Option of incorporating blinds and smart glass
Sound tested up to 52 dB
Glass to the edge, covering the aluminium frame, finished with a narrow aluminium edge
Frames in many colours
Easily cleanable surface
Semi-automatic closure or fully automatic operation
GLAZED PANEL WALL - High level of sound reduction
The way this elegant glazed panel wall has been designed means that not only does it divide a room in an extremely simple and minimal way; it also contributes to sound reduction of up to 52 dB.
LET THE LIGHT IN
The flexible glazed partitions create a transparent look and easily divide a room into smaller units
SOLID PANELS
As required, solid panels can be incorporated with doors and many types of surface.
DECORATION
The panel walls can be supplied with integral blinds, film or smart glass.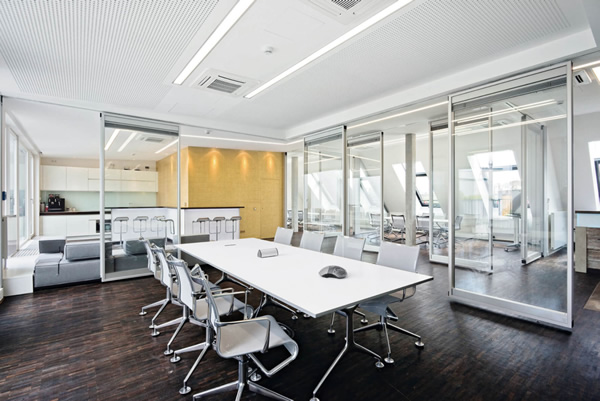 DEKO MV2 GLASS - Elegant and transparent
DISCREET PARKING
The continuous track system is produced individually for each project, which means the panel wall can be parked more or less wherever you want.
OPERATION
As standard the wall comes as semi-automatic, where the telescopes at the top and bottom are motorised, automatically closing tightly when the panels are pushed together. The panel wall is also available in a fully automatic version, in which closure, parking and formation take place automatically at the push of a button.
GLASS ON THE ENTIRE SURFACE
The detail is in the actual construction of the panels. With two layers of glass on top of the aluminium frame, protected only by a small aluminium edge, the glazed panel wall comes across as incredibly light and transparent, while also taking an excellent level of sound reduction into account. The glass on the entire surface makes for an elegant glazed panel wall.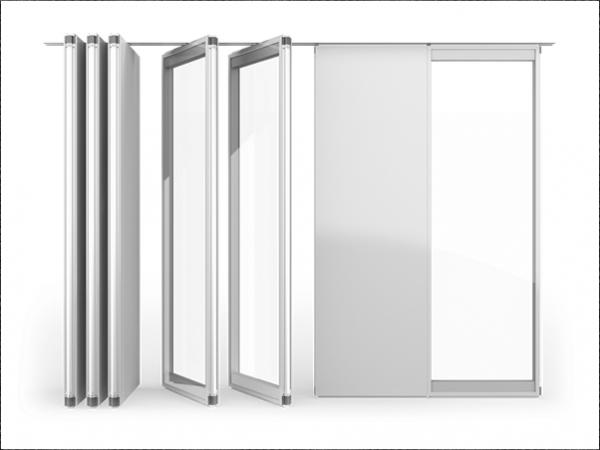 600
450
www.deko.com
2019-06-27T07:00:00
DEKO MV2 Glass - Dorma Variflex Glass
glassonweb.com