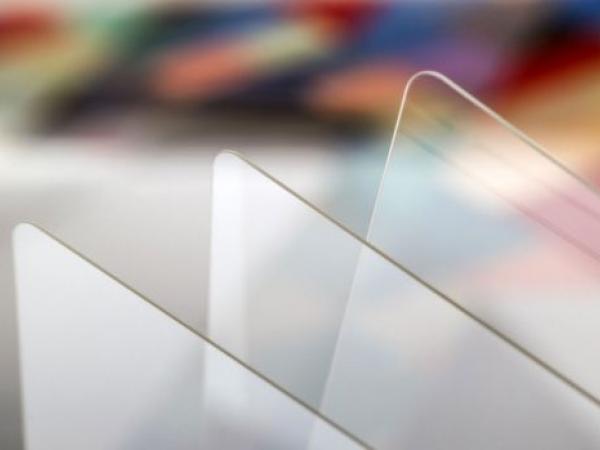 Photo source
www.Corning.com
Iris™ Glass earns honors for enabling thinner displays with low-color shift - Corning Incorporated's light-guide plate solution, Iris™ Glass, has received a 2016 Display Component of the Year award from the Society for Information Display (SID).
The 2016 Display Industry Awards (DIAs) recognized innovative display products, components, and applications that hold the most promise for shaping the future of the global display industry. Iris™ Glass has an ultra-pure glass composition that enables large size LCD TVs to reach set thicknesses of less than 5 mm. When combined with the inherent benefits of Corning's proprietary fusion process, the Iris™ Glass composition can achieve optical performance that matches best-in-class materials and delivers high transmission and low-color shift.
The industry has historically used polymers as light-guide plate materials for edge-lit LCD TVs. Iris™ Glass outperforms polymers which can warp and expand when subjected to heat and humidity, compromising performance.
"The instability of polymers requires manufacturers to design thicker sets and devices to compensate for movement," said Andrew Beck, commercial director, Iris™ Glass. "Replacing polymers with glass solves this problem, but standard glass compositions have not met the optical requirements, until now."
Corning is well-positioned to address this growth opportunity in the display industry by leveraging its core competencies of glass science expertise, proprietary fusion draw process, and market leadership.
"Our commitment to help our customers stand out in the marketplace and offer more immersive displays is what drove the development of Iris™ Glass. We are excited to continue this work and remain at the forefront of the next generation of ultra-slim displays offered to the market," Beck said.
"We are delighted to award Corning a Display of the Year Component Award for its glass light-guide plate," said Wei Chen, SID's Display Industry Awards Committee chairman. "The Display Industry Awards are SID's highest honor, presented to recognize the best display products or applications introduced to the market during the previous calendar year.  On behalf of SID, we would like to commend Corning's ongoing commitment to innovation and to helping shape the future of display performance and solutions."
Corning will have two ultra-slim edge-lit LCD modules featuring Iris™ Glass in its booth #929 at SID Display Week, May 24-26 at the Moscone Convention Center in San Francisco.
In addition to Corning Iris™ Glass, the Corning booth will feature:
About Corning Incorporated
Corning (www.corning.com) is one of the world's leading innovators in materials science. For more than 160 years, Corning has applied its unparalleled expertise in specialty glass, ceramics, and optical physics to develop products that have created new industries and transformed people's lives. Corning succeeds through sustained investment in R&D, a unique combination of material and process innovation, and close collaboration with customers to solve tough technology challenges. Corning's businesses and markets are constantly evolving. Today, Corning's products enable diverse industries such as consumer electronics, telecommunications, transportation, and life sciences. They include damage-resistant cover glass for smartphones and tablets; precision glass for advanced displays; optical fiber, wireless technologies, and connectivity solutions for high-speed communications networks; trusted products that accelerate drug discovery and manufacturing; and emissions-control products for cars, trucks, and off-road vehicles.
About the DIA:
The Display Industry Awards (DIA) are the most prestigious awards in the display industry. Each year since 1995, SID's international awards committee—comprising a distinguished panel of display luminaries—has honored the most innovative display products, components, and applications with the greatest promise of shaping the future of the display industry. This year's DIAs will be presented at the SID International Symposium, Seminar and Exhibition, also known as Display Week 2016—the premier international gathering of scientists, engineers, manufacturers and users in the field of electronic information displays. Display Week 2016 will be held in May in San Francisco, California. For more information on the DIAs or Display Week 2016, please visit: www.displayweek.org or follow us on LinkedIn, Facebook and Twitter @DisplayWeek, hashtag #DisplayWeek16.
About SID:
The Society of Information Display (SID) is the only professional organization focused on the display industry. In fact, by exclusively focusing on the advancement of electronic-display technology, SID provides a unique platform for industry collaboration, communication and training in all related technologies while showcasing the industry's best new products.  With more than 6,000 members worldwide, the organization's members are professionals in the technical and business disciplines that relate to display research, design, manufacturing, applications, marketing and sales. To promote industry and academic technology development, while also educating consumers on the importance of displays, SID hosts more than 10 conferences a year, including Display Week, which brings industry and academia all under one roof to showcase technology that will shape the future.  SID's global headquarters are located at 1475 S. Bascom Ave., Ste. 114, Campbell, California, 95008. For more information, visit www.sid.org.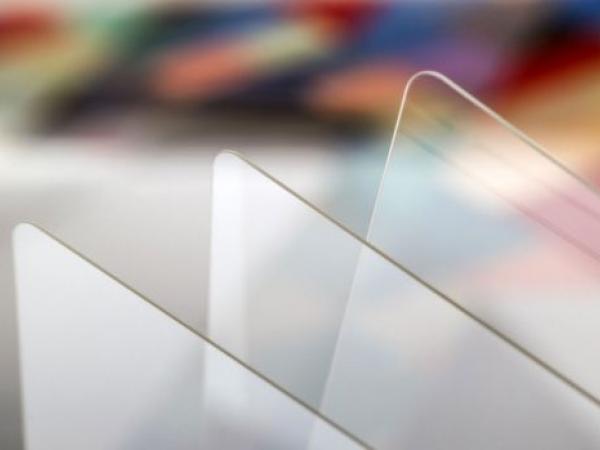 600
450
www.corning.com
2016-05-23T13:00:00
Corning Iris™ Glass Named a Display Component of the Year by Society for Information Display
glassonweb.com