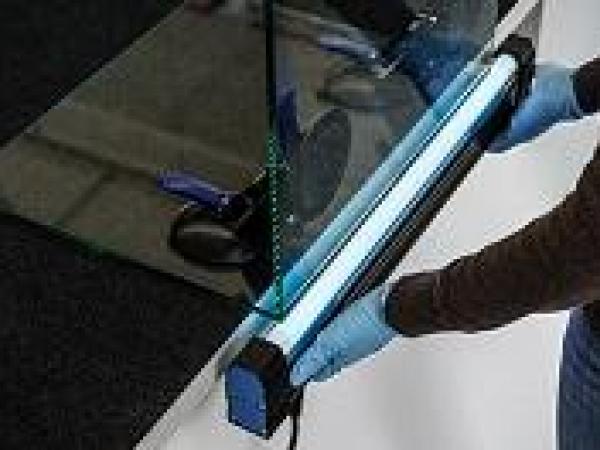 Photo source
www.bohle-group.com
When glasstec 2016 opens its doors on 20 September, hall 9 of Messe Düsseldorf trade fair and exhibition centre will once again be a focal point of the trade and craft industry for four days.
Bohle has been an integral part of the trade fair for 40 years and traditionally a magnet for anyone interested in innovations related to glass processing and finishing and for glass fittings with one of the largest stands (9/C42).Furthermore, Bohle is the co-initiator and primary engineer behind the special "Crafts Live" show, which will also be held in hall 9.
Bohle's approximately 900 square metre stand will show everything that the trade and craft sector and industry need to work efficiently and make it easy to do good business in 9 thematic areas: Bohle is Europe's leading full-range supplier in the glass industry with over 12,000 products comprising machinery, fittings, UV bonding, surface protection, consumables, machine tools, vacuum technology, glass processing tools as well as industrial products. The new Bohle customer magazine "Silberschnitt", which will report twice a year on interesting trends and innovations in the glass industry and Bohle Group, will make its première at glasstec.
New frame system with sound insulation and smoke protection testing
The strong growth in the fittings sector in recent years will be presented at glasstec with a comprehensive range from the interior fittings, bathroom and plumbing, balustrade and furniture product categories.
The highlights will be the new fully pre-assembled Frametec Select and Premium frame systems. They are installed dry and this can be done quickly and easily in one go. They can also be easily retrofitted, for example as part of a refurbishment. The large range of possible applications and variations is impressive. Whether it's with overpanels, sidelights or as a complete vertical partition – FrameTec offers unlimited freedom when designing an all-glass system. The Premium version has also undergone sound insulation and smoke protection testing.
Brand new "Madrid" shower door hinge and shower configurator
There are also premières to be seen in the bathroom and plumbing sector: the new Bohle shower configurator will be launched, which will allow dimensions to be easily incorporated into glass cutout drawings and orders for fittings in the future. The configurator is connected to the Bohle online shop so that all necessary products can easily be ordered online.
Bohle will present another in-house development at glasstec, the new "Madrid" shower door hinge. The one side opening brass door is suitable for 8 and 10 mm glass, has a contemporary square design and clever features, such as end caps for the screw-on plate.
New UV-tube lamps for perfect bonding
Bohle is also raising the bar again in the area of UV bonding with the new UV-tube lamps, which combine the latest technology and an innovative design. A high UVA output is achieved by using "T8" tubes – with significantly lower power consumption. The transformer has been integrated into the lamp housing to save space. Placing several tubes together enables the tension-free curing of bonding edges measuring in excess of 1,410 mm. The popular Bohle glass bonding tables are now also available in larger versions and can therefore be flexibly adapted to a wide range of needs.
Grinding machines in a new design
Bohle will present its glass processing machines on a spacious stand and many of them will be in operation. The proven Versalux and Masterbelt belt grinding machines have had a fundamental overhaul and will be presented in their new design and with significantly enhanced functions. Bohle has new CNC milling cutter machine tools in its product range, which ensure precision and efficiency in industrial glass processing.
Live demonstrations and communication with customers
There will be many more new products waiting to be discovered on the 900 square metre trade fair stand - almost all of them can be tried out or will be demonstrated live. Customers will once again take centre stage for Bohle in 2016 just like in recent years. This will be reflected at glasstec by the large communication area located in the centre of the stand – surrounded by the Bohle product portfolio and over 100 motivated Bohle employees who will be available to assist with any questions.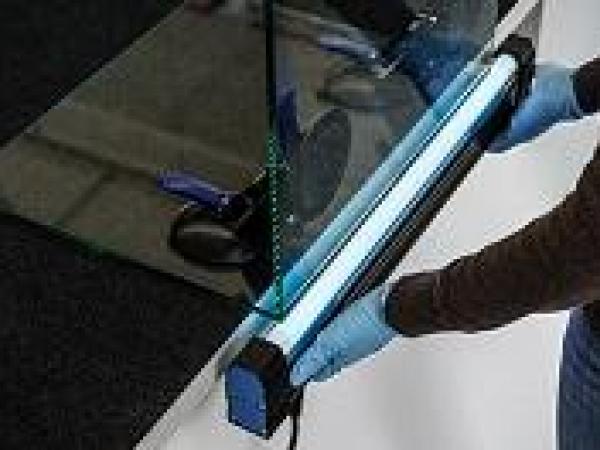 600
450
www.bohle-group.com
2016-06-27T13:00:00
Bohle at glasstec: a magnet for trade and industry
glassonweb.com