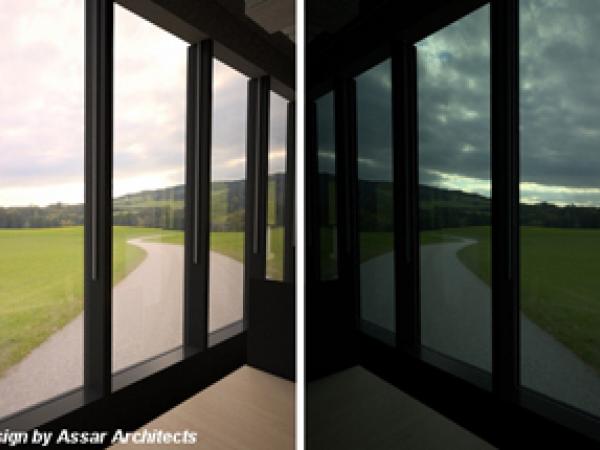 The AGC Group (AGC), the world's largest glass manufacturer, and Kinestral Technologies, a leading US developer of active glass, have formed a strategic partnership to produce active glass capable of fast-switching between clear and dark mode.
This glass will serve the building and transportation (trains) industries.Unprecedented prospects for buildingIn its full dark mode the active glass blocks out sunlight and the associated heat and glare entirely, and provides complete privacy.In clear mode it lets in natural light, affording normal daylight views.
Electrical power is used only during switching. For Jean-François Heris, General Manager of the Building Division of AGC, this glass opens up new prospects: "The trend to nearly zero energy building is reducing the use of glazings in favor of thick opaque walls, or concealing them behind solar shading systems. AGC is committed to remove these constraints by introducing a game changing range of energy efficient glazing solutions that will at the same time create emotional ties with people by connecting them to their environment".
Exciting user experience thanks to unrivalled technology
For AGC the choice of Kinestral Technologies as its partner is based on the unrivalled technological advantages of the solution: excellent optical quality of the glass and neutral colour, fast and uniform switching speed along with all intermediate modes possible between clear and dark. All these features coupled with intelligent control systems contribute to creating a unique user experience: light and heat entering the living or work space can easily match the  ever-changing needs and mood of the occupants.
Accelerated market introduction
Apart from combining the know-how of respective companies, the partnership is also financial, industrial and commercial; AGC will acquire a financial stake, while the two partners will collaborate in building a large-scale production plant and combining their marketing networks, thus exploiting their geographical complementarity.
For Kinestral Technologies this strategic partnership will speed up the introduction of its technology in the construction industry, in pursuit of greater comfort, energy efficiency and higher environmental performance. "AGC's worldwide reach and its expertise in advanced glass solutions will make a crucial contribution to this deployment," said Dr Sb Cha, CEO of Kinestral Technologies.
 
Profile of AGC
The AGC Group, with Tokyo-based AGC Asahi Glass at its core, is a world-leading glass solution provider and supplier of flat, automotive and display glass, chemicals and other high-tech materials and components. Based on more than a century of technical innovation, the AGC Group has developed world-class expertise in fields including glass, fluorine chemistry and ceramics technologies.
The group employs some 50,000 people worldwide and generates annual sales of approximately 12 billion USD through business in about 30 countries.
For more information, please visit www.agc-group.com/
Profile of Kinestral Technologies
Kinestral dynamic glass provides fast reacting, beautiful and cost effective dynamic light control, overcoming the shortcomings of previous dynamic glass technologies. Kinestral products offer very high levels of clarity and almost complete opacity when switched to the darkest mode.
Kinestral Technologies was established in 2010 to solve the current limitations of dynamic glass for a more sustainable and comfortable connected world. It has created new chemical materials and device structures to enable breakthrough optical performance and switching speed. Kinestral leverages mature wet coating processes commonly found in the display industry for fast and efficient manufacturing, enabling lower costs compared with conventional glass and shading. With offices and manufacturing facilities located in California, Kinestral is backed by leading venture capital firms and international corporations.
For more information, please visit www.kinestral.com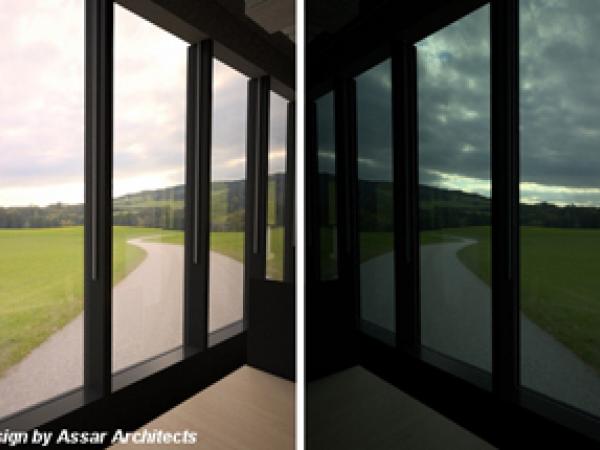 600
450
www.agc-glass.eu
2016-06-15T13:00:00
The AGC Group teams up with Kinestral Technologies for development of active glass
glassonweb.com