Walker Glass Company Ltd.
Company address
9551 Ray Lawson Blvd.
Montréal H1J1L5 QC
Canada

Phone:
514 352-3030 - 1 888 320-3030
COMPANY DESCRIPTION
Walker offers an extensive range of interior and exterior glazing solutions that include our traditional flat glass mirror, our full surface acid-etched glass options as well as our innovative bird friendly glass solutions.
Bring your project to light with Walker!
Walker Glass is in the business of manufacturing and marketing high quality glazing products to the North American marketplace – specifically, premium quality mirror under the Walker brand, acid etch glass and mirror under the Walker Textures brand, and an innovative product line of bird-friendly glass under the Aviprotek® brand. Certified ISO 9001-2015, Walker's Total Quality Management System assures rigorous controls at every level of its manufacturing and administrative processes.
We've got a passion for innovating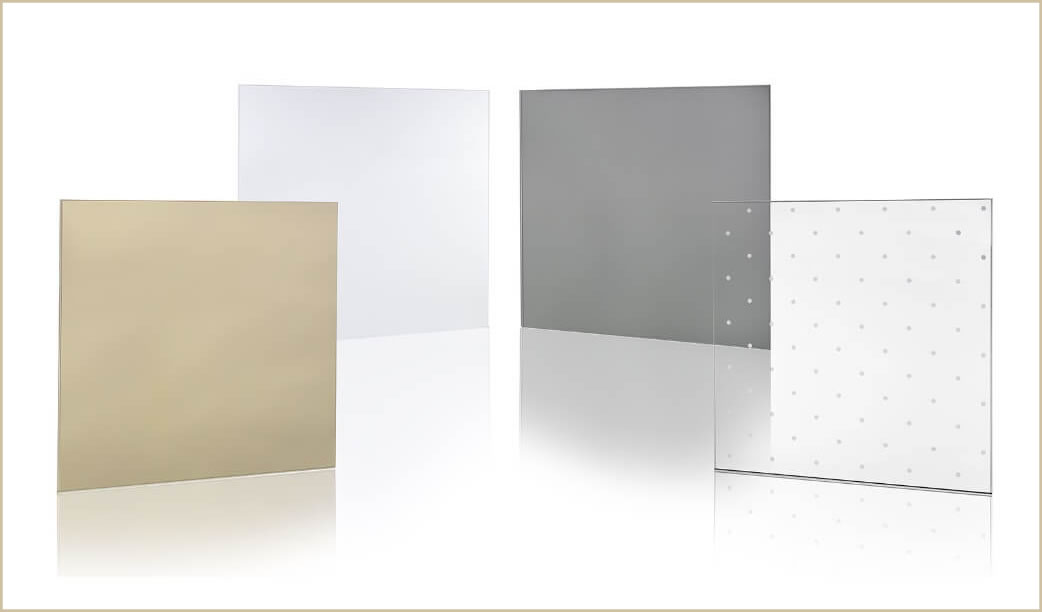 What we make
Walker Glass is North America's market leader in the development and manufacture of premium quality mirrors and acid etched glass substrates.
Walker's double-coat silvering process produces durable, high-quality mirrors in a broad spectrum of substrate tints, thicknesses and sizes.
Etched glass is produced using state-of-the-art manufacturing equipment and optical measurement and control systems that assure uniformity of the etched surface on all of our four full surface finishes (Opaque, Velour, Satin and Satinlite) as part of the Walker Textures® brand. Walker's line of interior and exterior glazing substrates includes the Traction® collection of anti-slip glass flooring surfaces, the Nuance® and Transition® families of decorative stock and custom etched patterns. Last but not least, Walker's bird-friendly glass is produced under its market-leading Aviprotek® brand of products.
This is what we do differently
The unique things we do at Walker are guided by our values and driven by our customers and partners. First things first – we take care of our customers. They need their deliveries quickly, on time and according to their handling constraints. We ship across North America on short lead times, often with our own fleet using handling equipment that complies with their needs. Walker has over 5000 SKUs in our product line with a robust stocking program – we fulfill custom requests. Next – we innovate intelligently. We listen to the Architect community and keep our ear to the ground on ground-breaking trends. And then we get to work on answering these needs. It's our passion. The Aviprotek® is a perfect example. Check it out!