Showing 3 results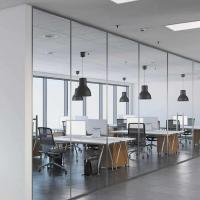 eyrise® B.V. | Netherlands | Manufacturer
Create private rooms and spaces, or make them vanish in an instant, at home or at work.
eyrise® B.V. | Netherlands | Manufacturer
Experience an instantaneous rise in comfort with our sophisticated liquid crystal windows for facades.
Formator Ltd. | Croatia | Manufacturer
Laminated glass with switchable LCD film providing transformation from fully transparent to translucent glass within milliseconds.