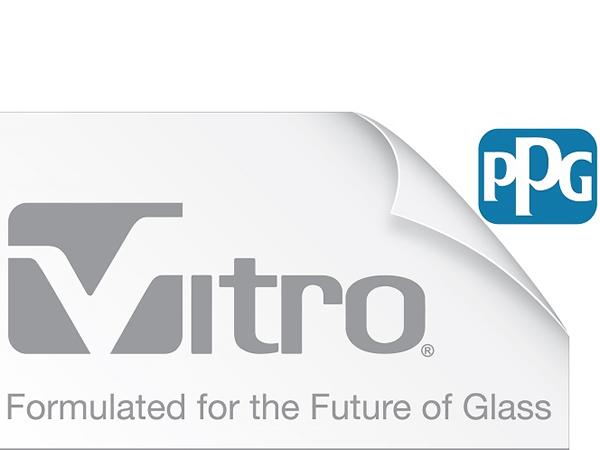 Photo source
www.vitroglazings.com
New website, online specification tools and jumbo MSVD coater among highlights.
Vitro Architectural Glass (formerly PPG Glass) will display two extra-large insulating glass units (IGUs), a glass wall and multiple large panels of glass to showcase its products and expanded technical, service and production capabilities at the American Institute of Architects (AIA) Conference on Architecture 2017 in Orlando, Florida, April 27-29.
The Vitro Glass booth will house a pair of 55-by-32-inch IGUs fabricated with Solarban® 90 solar control, low-e glass on clear and Starphire Ultra-Clear® glass substrates.
Formulated with the industry's first quad-silver coating, Solarban 90 glass combines robust solar control with high visible light transmittance to meet architect demands for greater transparency and improved energy-saving performance.
A glass wall decorated with painted glass, tinted glass and patterned bird-safe glass by Vitro Glass alliance partner, Walker Glass, will be accompanied by several additional large glass panels featuring Solarban 70XL on clear glass, Solarban 70XL on Optigray® glass and Solarban z75, Solarban 67 and Sungate® 400 passive low-e glasses.
Attendees will receive information about new specification tools, such as the recently expanded "Construct" tool, which allows users to configure virtual IGUs online and to quickly generate 3-part specifications in the Construction Specifiers Institute (CSI) format.
They also will learn about Architects' GPS (Guide to Glass Product Selection), an online program that connects architects and specifiers to relevant glass-related content on the Vitro Glass website at each phase of the construction process, from initial schematics and design development, through documentation, bidding and construction.
Company staff also will available to answer questions about the jumbo magnetron-sputtered vacuum deposition (MSVD) coater that Vitro Glass will soon be building at its Wichita Falls, Texas plant.
The coater will enable architects to specify energy-efficient, high-performance low-e glasses in sizes taller than 12 feet to meet the complex requirements of today's monumental building projects. When it begins operation, the Vitro Glass coater will be the largest of its kind in North America.
Glenn T. Miner, director of construction, Vitro Architectural Glass, said a visit to the Vitro Glass booth will be worthwhile for architects, even those familiar with what the company offers. "We're actively promoting continuity in brands, technology and performance from PPG Glass to Vitro Glass, but we've undertaken a variety of exciting new initiatives that architects should be aware of," he explained. "Because we're focus exclusively on being a glass company, we're committed to offering architects industry-leading products, specification tools, performance technologies and customer service."
To learn more about Vitro Architectural Glass, visit AIA booth 3737, call 1-855-VTRO-GLS (887-6457) or log on to www.vitroglazings.com.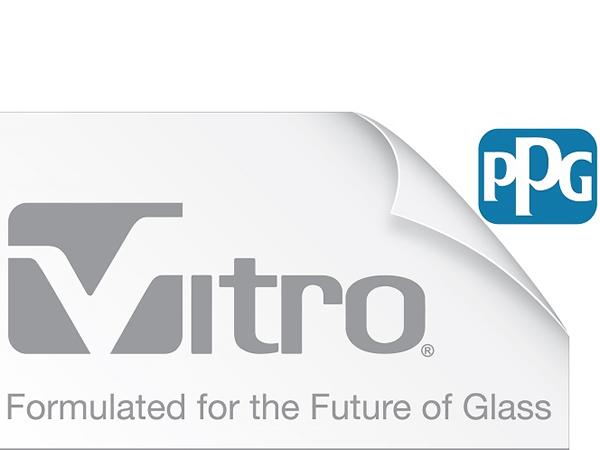 600
450
www.vitroglazings.com
2017-03-16T13:00:00
Vitro Architectural Glass (formerly PPG Glass) to exhibit extra-large glass units at AIA 2017
glassonweb.com