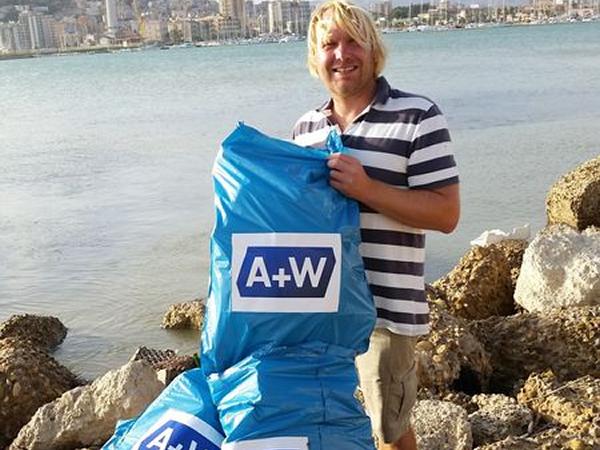 Level of commitment of private sustainability initiative remains high after the end of the season
Objective of the action: Reducing plastic waste on Mediterranean beaches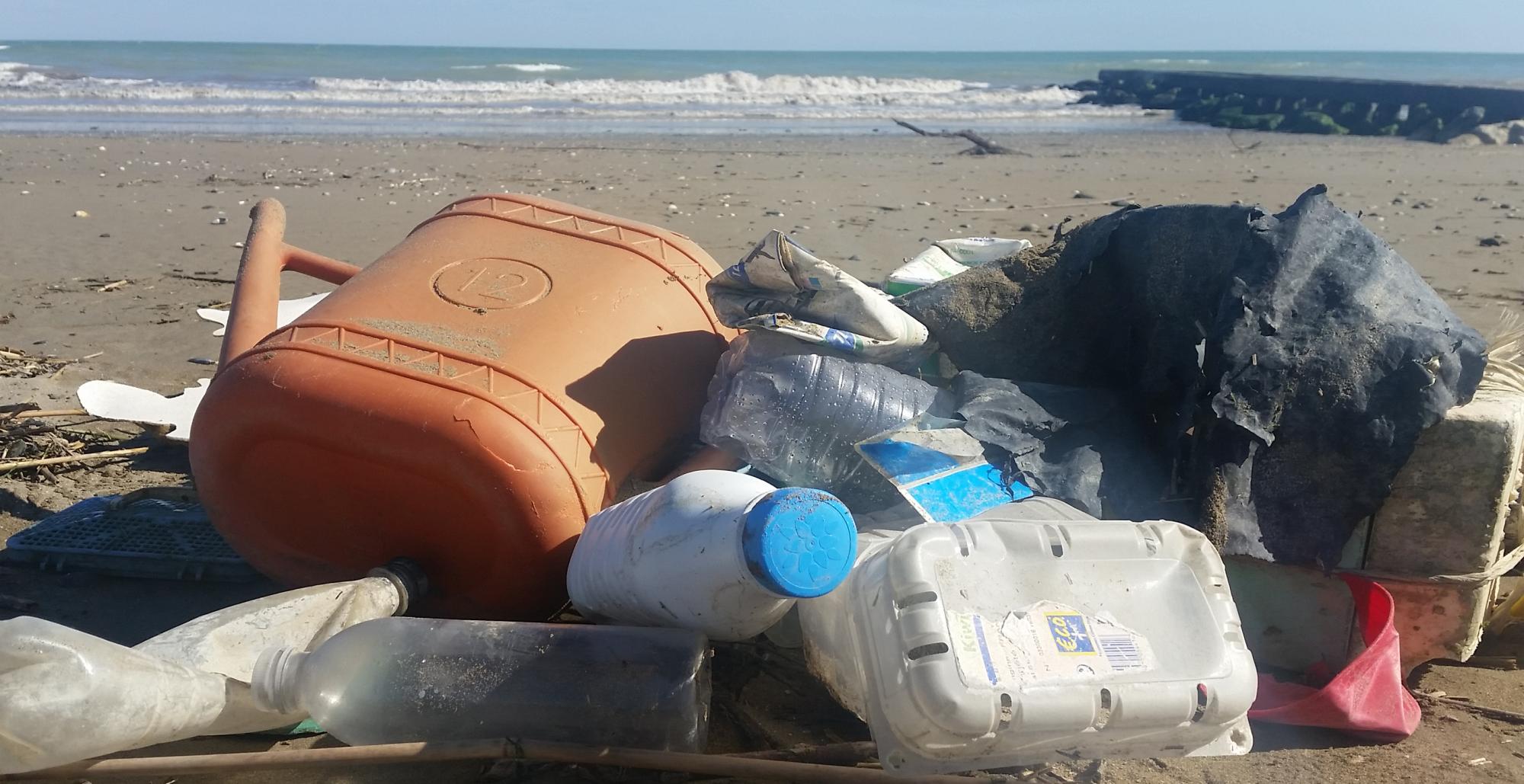 Some time ago, we have already drawn attention to the private sustainability initiative "Keep the Ocean clean". The great action was created by the two sailors Jessica and Stefan.
They rid the beaches of plastic waste on their sailing trip through the Mediterranean Sea.
We from A+W would also like to contribute to blurring our "plastic waste footprint" and support this action. Here we give you a short update.
On many beaches the waste disposal is stopped after the end of the season
Since our newsreport, Jessica and Stefan have continued to fill the garbage bags we sponsored with lots of plastic.
The summer months are over now and the holiday season has ended. Tourists are hardly staying on the beaches.
However, this does not mean that less plastic waste accumulates on the beaches, on the contrary: by the absence of tourists on many beaches also the waste disposal stopped.
The masses of plastic wastes, which are constantly washed ashore by the sea, mean that the garbage dumps continue to pile up and remain lying around unattended in many places.
Jessica and Stefan have cleansed polluted beaches in Corfu, the Ambracian Gulf and Sicily.
On their blog (only in German), they also regularly show their impressions of these and other stops as well as exciting travel reports of their experiences.
We will of course keep you informed about their future experiences in our occasional news series.
In the Ambrosian Gulf in the north-west of Greece, Jessica and Stefan have continued their mission and freed the beaches of plastic waste.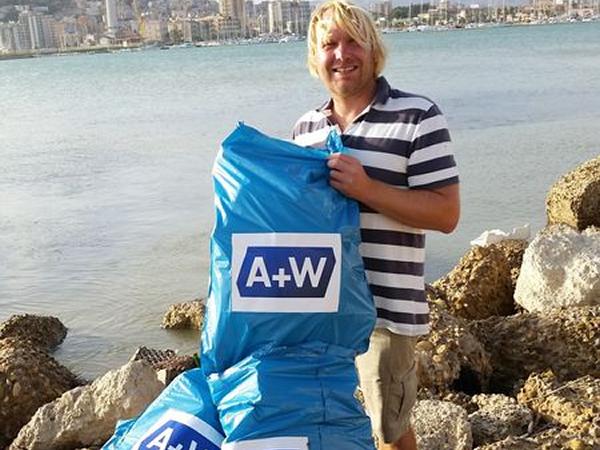 600
450
www.a-w.de
2016-10-27T09:25:00
Update: Keep the Ocean clean
glassonweb.com