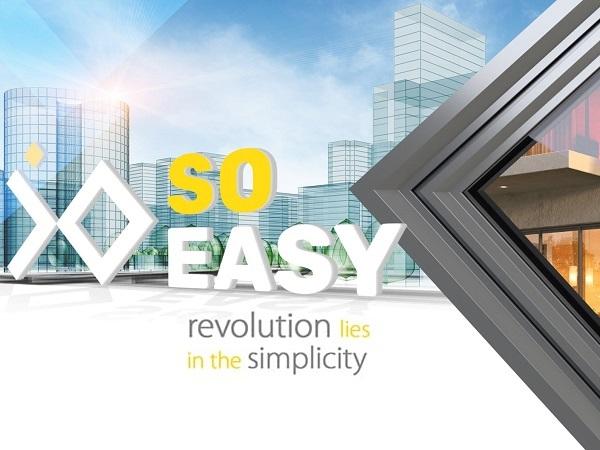 Photo source
ekookna.co.uk
5 brand-new aluminium systems to windows and doors production.
Tweaked in every detail – aluminium system line to the windows and doors production. So Easy it is a primarily the best thermos-insulation parameters and inimitable design.
It is also facility and swiftness of prefabrication, thanks to the limitation of elements needed to create a construction - even about 2/3 in relation to the previous solutions. This is an added value for the manufacturer.
Client gains the fastest completion date on the market – assemble of the construction is even 60% shorten in comparison with construction well known on the market.  
Line So Easy it is five, visually diversified systems, from which each characterise with the best thermos-insulation and waterproof parameters, possessed thanks to integral connection of gaskets with profiles.
Width of profiles was also reduced (window sash and profiles have 83 mm when joined together), which makes the joinery looks elegant and enable the greatest access of a light to the room. As the only one on the market, we produce the narrowest movable mullion in the window – 111,5 mm.
The standard system calls Sath. System Hapi is a version with a hidden wing. Amon, besides being aluminium system, indistinguishably reminds steel joinery – type "Steel Lock". Cherpi imitates wooden joinery look, and Mut reminds industrial windows. Regardless of the system, So Easy is always in the version with invisible (hidden) hinges. One and only visible element of a window is a handle, which may be colouristically fitted to it.
SoEasy as the first one in the world, created system without central gasket, what makes the windows be practical and easy to keep clean – it has a crucial value for Clients. What is more, there is no problem during window closing – it works easier and it's much more permanent.
When choosing products from SoEasy line, your Clients achieve:
energy saving – Uf from 0,81 W/m2K;
high waterproof parameters 2400 Pa – our company, as the only one on the market achieved such a high parameter in the aluminium system;
guarantee of the maximum access of the light to the room – thanks to the appliance of global innovative profiles technology;
functionality and aesthetics at the highest level;
the fastest completion date on the market;
All results are confirmed with the Building Research Institute certificate.
Short technical specification of So Easy systems:
SETH
standard system
Uf from 0,81 W/m2K
installation depth 83 mm
gaskets integrated with profiles
HAPI
system with the hidden wing
Uf from 0,97 W/m2K
width of the movable mullion – 111 mm
installation depth 83 mm
AMON
reminds steel joinery
Uf from 0,98 W/m2K
fits to the clinker brick
the same set of accessories and switches as in the SETH system
gaskets integrated with the profiles
CHERPI
reminds wooden joinery
Uf from 1,00 W/m2K
the same set of accessories and switches as in the SETH system
gaskets integrated with the profiles
width of the movable mullion – 111 mm
MUT
reminds industrial windows
Uf from 0,94 W/m2K
steel frame effect
gaskets integrated with the profiles
width of the movable mullion – 111 mm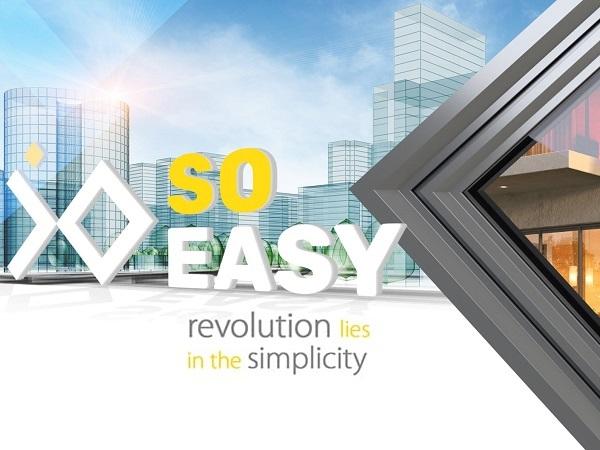 600
450
ekookna.co.uk
2018-03-21T07:30:00
SoEasy – revolution lies in the simplicity | Eko-Okna
glassonweb.com