Şişecam increased its net sales to TRY 58 Billion in the first half of the year
Şişecam announced its financial results for the first half-year of 2023. Şişecam's consolidated net sales totaled TRY 58 Billion (USD 2.9 Billion) in the period. The Company's international sales – comprising the total of exports made from Türkiye and sales from out of Türkiye production – accounted for 64% of its consolidated sales. Şişecam's total investment in the first half of the year amounted to TRY 7.1 Billion (USD 357 Million). Its exports totaled USD 560 Million. In the first half of the year Şişecam produced 2.5 million tons of glass, 2.3 million tons of soda ash, and 1.8 million tons of industrial raw materials. 
Şişecam's CEO Görkem Elverici made the following statement regarding Şişecam's financial results for the first half-year of 2023: "While the business world continues to struggle with ongoing economic and geopolitical risks on a global scale, Şişecam is forging ahead on its growth journey. We are driven by our ability to adapt swiftly to an ever-evolving market environment along with our transformation efforts and data-driven decision-making approach. Şişecam differentiates from the competition with its use of smart technology and its highly skilled human resources. We are continuously developing by capitalizing on the unique experience we have acquired as a well-established global industrial enterprise of 88 years. We move forward on our development journey with promising investments that support our goal of ranking among the world's top manufacturers in our core business areas." 
Technology-driven growth 
Şişecam, conducting its operations spread over a wide geography with a holistic digitalization and operational excellence approach, proceeded with its investment program in the second quarter of 2023. 
Having made its first investment outside of Türkiye in Georgia in 1997, Sisecam completed cold repairs on its second glass packaging furnace in the country this year. This EUR 20 Million investment also equipped the furnace with new technologies. The furnace, which was fired in June, expanded the glass production capacity of Şişecam- the country's sole glass producer by 25%. Sisecam's 75,000-ton annual capacity and advanced technology capabilities are aimed at responding more quickly to the glass packaging demands of both Georgia and neighboring countries. 
Undersigning sustainability 
Placing sustainability at the center of its business model, Şişecam is taking major steps to protect the planet, empower society and transform life. In June, Şişecam signed the United Nations Women's Empowerment Principles (WEPs) to help ensure that women take part in economic life across all industries and at all levels. Becoming a signatory to the WEPs will enable Sisecam to further emphasize the importance of gender equality for its entire ecosystem and to use its power of influence to make a difference. 
A highly prestigious award 
Şişecam sees success as a holistic development approach that benefits all its stakeholders and industries in addition to enabling financial growth. Şişecam's contributions and support to these ends are frequently recognized with international awards. Prof. Dr. Ahmet Kırman, Chairman and Executive Member of the Sisecam Board of Directors, was recognized as the 'Glass Person of the Year 2023' by the Phoenix Award Committee for his contributions to the development of the global glass industry. Since 1971, this prestigious award, has been presented to scientists, designers, engineers, and businesspeople who have supported and led the development of the glass industry.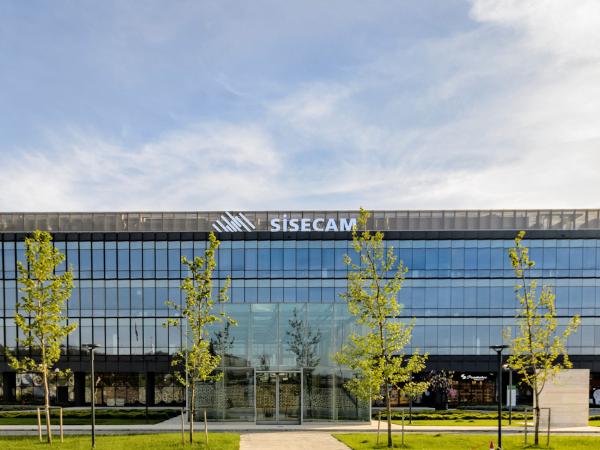 600
450
Şişecam
2023-08-07T07:00:00
Şişecam Reported Investments of TRY 7.1 Billion in the First Half of 2023
glassonweb.com