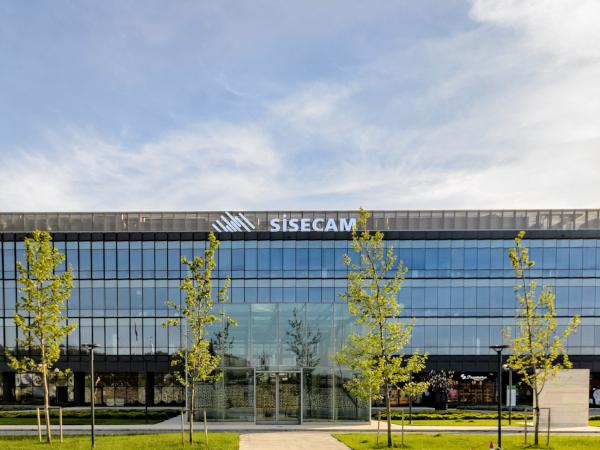 Şişecam is moving forward on its growth journey that creates sustainable value.
Şişecam, a global player in the glass and chemicals industries, is moving forward on its growth journey that creates sustainable value. Şişecam recently announced its financial results for 2022, reporting consolidated net sales of TRY 95.3 billion and exports of USD 1.1 billion from Turkey. International sales (the sum of exports from Turkey and sales from production outside Turkey) accounted for 63% of Şişecam's total consolidated sales. The company produced 5.8 million tons of glass, 4.9 million tons of soda ash, and 4.4 million tons of industrial raw materials in 2022.  
Şişecam's Chairman and Executive Member of the Board Prof. Dr. Ahmet Kırman indicated, "Despite the ongoing macroeconomic volatility and geopolitical risks across the world, we have successfully closed a challenging year that had diverse effects than the previous crises and sustained our growth journey. In an environment where disruptions in production, supply-chain, and logistics affected every industry on a global scale, we achieved our targets with our agile structure created by the One Şişecam transformation, and 87 years of experience. As Şişecam Family, we have full commitment to sustain and develop our business operations further as well as supporting the growth of industries we provide input to in 2023. 2023 will be the year to complete our comprehensive transformation move, as planned."  
Prof. Dr. Ahmet Kırman stated that Şişecam is confidently moving towards its goal of ranking globally in the top three in its main fields of business activity, emphasizing that: "2022- 'International Year of Glass' as declared by the United Nations (UN) with the contributions of Şişecam, was a special year for our company. Şişecam's distinctive capabilities – strategic use of smart technology, highly competent human resources, and data-based decision-making mechanisms – enabled us to add value to our stakeholders. Our results are distinguishing in the sense of demonstrating Şişecam's strong performance, ability and flexibility to adapt to changing conditions under all circumstances. From this perspective, we continue to contribute and add value to our investors, with a long-term perspective, even under difficult conditions and strive to ensure that they continue their journey with Şişecam on the basis of trust and confidence. We are aware that sustainable success is never dependent on mere chance. We have achieved these results and sustained success by managing change with data-supported predictions in multi geographies and our risk perception competencies." 
7 billion dollars of ongoing investments 
Prof. Dr. Ahmet Kırman stated that Şişecam acquired Refel, the Italian refractory manufacturer, at the beginning of 2022 to ensure the sustainability of its investments. He continued: "2022 was a critical year for Şişecam. We held the groundbreaking ceremony for our Hungary facility – our first investment in glass packaging in Europe. We also announced our investment in a new frosted glass furnace and processing line in Mersin. We started the first trials of Basalia Technology – an innovation which transforms all kinds of waste into harmless substances for a more sustainable world- at our Mersin facility. Our glass packaging investment in Eskişehir, flat glass investment in auto glass business, and flat glass investments in architectural glass business are underway. Currently, Şişecam's ongoing investments including natural soda ash investment in US reach up to a total of USD 7 billion worldwide. In 2023, Şişecam plans to grow rapidly, decisively, and selectively with its production facilities in 14 countries on four continents, 24,000 employees worldwide. In the first half of 2023, we aim to commission our glass packaging furnace in Eskişehir and auto glass-dedicated new furnace investment in Kırklareli. Having all our investment supported by our R&D approach gives us a critical opportunity to differentiate. With our focus on global excellence and strong production capabilities, we provide input to different sectors in many geographies. With the strength we derive from our roots, our unique culture and our power of transformation, we are working hard to make our achievements sustainable. Undoubtedly, in addition to our main fields of activities, we continue our search for new areas based on high-end technologies. We have full belief that the initiatives that add value to Şişecam and our repositioning for the future approach will help us gain new opportunities."  
Prof. Dr. Kırman stated that, once its digital transformation is complete by end-2023, Şişecam will globally have one of the most integrated technological infrastructures covering all its geographies. "At Şişecam, we have been preparing for the future by shaping our managerial understanding aligned with our functional transformation. And now, we are entering a cultural transformation period to complete our holistic transformation efforts. We align all Şişecam's business operations and focus on continuously improving of our harmony with the Planet, Society, and Life to reach our goal of creating sustainable value" Prof. Dr. Kırman said.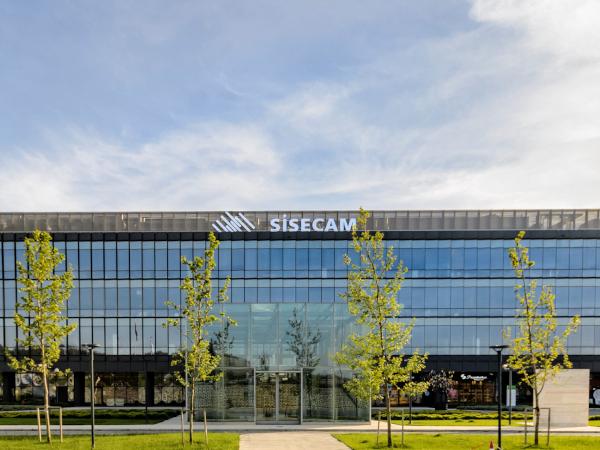 600
450
Şişecam
2023-02-06T08:00:00
Şişecam boosted its sales to TRY 95.3 billion in 2022
glassonweb.com