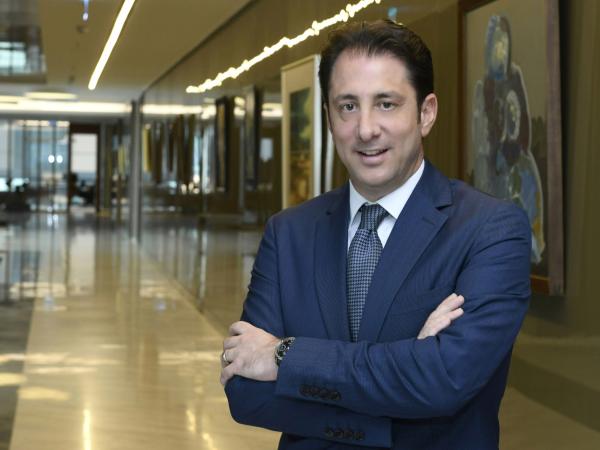 Photo source
Görkem Elverici | Photo: Şişecam
Şişecam's revenues totaled TL 28.4 Billion in the first three months of the year
Sisecam has announced its financial results for the January-March period of 2023. Sisecam recorded consolidated net sales of TL 28.4 Billion (USD 1.5 Billion) in the first quarter of 2023. International sales, the sum of exports from Türkiye and sales from production outside Türkiye, accounted for 62 percent of Sisecam's total consolidated sales. In the first quarter of the year, Sisecam produced 1.3 Million tons of glass, 1.1 Million tons of soda ash, and about 908 Thousand tons of industrial raw materials. The company's total investments in the first quarter of the year amounted to TL 2.8 Billion (USD 149 Million). Exports totaled USD 275 Million. 
Sisecam CEO Görkem Elverici commented on Sisecam's first quarter results for 2023: "As a strong global player in the glass and chemicals industries, we achieved sustainable success in this period thanks to our smart technologies and highly competent human resources, while ongoing economic and geopolitical risks persisted in the global arena. In an environment of rising costs and elevated inflation worldwide, Sisecam successfully emerged from the shadows of uncertainty with its effective cost and inventory optimization-based management approach. At Sisecam, we are steadily advancing toward our goal of becoming one of the world's top three players in our core business lines. We made prudent investment decisions to remove the obstacles facing the supply processes of our business lines. Sisecam is moving forward on its value-creating growth journey. We effectively blend our production power derived from Sisecam's 88-year history with our future vision."  
Referring to Sisecam's major investments and key projects in the first three months of 2023, Görkem Elverici continued: "As in every period, Sisecam continued its growth initiatives in the first quarter of 2023 with a holistic development approach. In March 2023, we announced two strategic mining investments in Tarsus and Mersin. The first is a new sand preparation plant investment on our tract in Tarsus OIZ, the site of Sisecam flat glass investment which is in progress. The second mining-related investment is a capacity increase of our limestone and dolomite processing plant in Mersin.  
Also in March, Sisecam announced another investment to meet the logistics needs of its natural soda ash investment in the US. We made a decision to invest in a port operation in California together with Ciner Group, our current partner in the USA. Sisecam Chemicals USA has become a 50% shareholder of Denmar US LLC, the entity that will operate the Stockton Port Management project. Under this project, a logistics infrastructure is planned to facilitate future export activities of Sisecam's ongoing soda ash investment in the United States. We plan to take further steps in the coming period to manage risks that may arise due to global disruptions in supply chains and guarantee the sustainability of our investments." 
Providing information about Sisecam becoming the sole shareholder of Sisecam Çevre Sistemleri A.Ş. at the beginning of the second quarter, Elverici stated: "We are continuing our efforts to become one of the world's top three manufacturers in our core business lines. In April, Sisecam exercised its option to purchase the European Bank for Reconstruction and Development (EBRD)'s 10% stake in Sisecam Çevre Sistemleri A.Ş. As a result, Sisecam is now the sole shareholder of the company. At Sisecam, we are actively pursuing the vision of a better future with every step we take. Sisecam is supporting the growth and development of the recycling sector with new projects and investments. As a global company, we have significant goals focusing on sustainability." 
CEO Görkem Elverici underscored that Sisecam embraces sustainability as a key element of its business model and is taking important steps toward the vision of a sustainable planet. He elaborated: "In the first quarter, Sisecam made a decision to further support its sustainability goals by signing the United Nations Global Compact – the world's most comprehensive sustainability platform. The Global Compact consists of 10 principles on human rights, working conditions, the environment, and corruption. Sisecam considers sustainability as a key responsibility rather than an obligation. Our company aims to align all its strategies and operations with the 10 universal principles of the UN Global Compact."  
Regarding the earthquake disaster that caused tens of thousands of casualties leaving Türkiye in mourning, Görkem Elverici said, "In February, we suffered devastating earthquakes that deeply affected a large expanse in eastern Türkiye and Syria. Sisecam suffered losses from its stakeholders and business partners in these earthquakes. From day one of the disaster, Sisecam took action and provided ongoing support to its stakeholders and people in the region. We postponed the payments of our customers and made early payments to our suppliers in the region. Sisecam supported its stakeholders in need with ecosystem financing during a very difficult period. Furthermore, our efforts are ongoing to develop long-term permanent solutions in the area. We will overcome these difficult times with solidarity and heal the wounds together. We would like to take this opportunity to express our sincere condolences to those who lost their loved ones in this tragic disaster."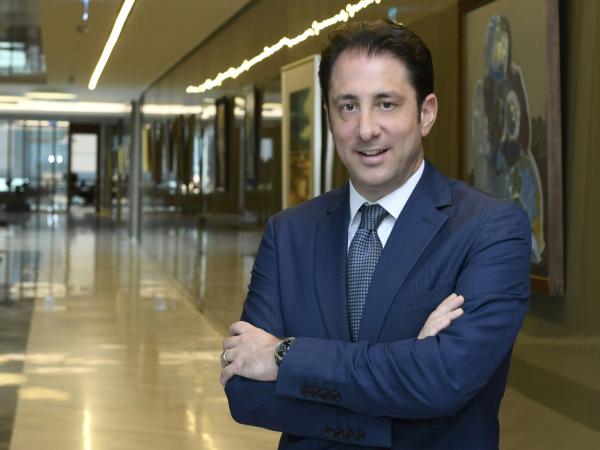 600
450
Şişecam
2023-05-02T07:30:00
Şişecam Announces First Quarter Financial Results for 2023
glassonweb.com