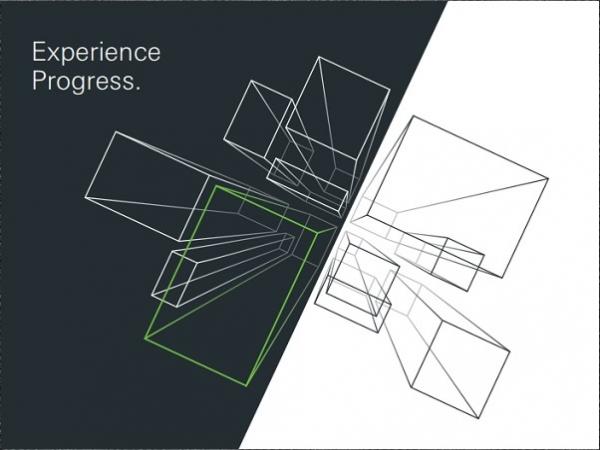 Photo source
Schüco International KG
Schüco will welcome exhibition visitors to Stand 301 in Hall B1 with its new exhibition stand architecture and the slogan "Experience Progress".
The slogan is both a message and an invitation to experience new products and digital services live in Munich. Experience Progress also creates a reference to the innovation topics which pick up on important technological developments and provide answers to market demands.
These include the challenges of urbanisation, globalisation and digitalisation as well as the desire for comfort, security, ease of access, health and sustainability. The future of building will be presented on the Schüco exhibition stand in the form of comprehensive building envelope solutions for innovative commercial and residential buildings. 
Health and sustainability
Sustainability at Schüco is not a trend, it's an attitude, which is something developers, architects and customers will notice when they visit the stand at BAU. The company is not using printed products like brochures and manuals and is instead focusing on digital media for detailed product and topic communication.
A key part of the 360° sustainability approach of Schüco is the Cradle to Cradle (C2C) design concept, which stands for continuous material cycles and materials which do not harm humans and the environment. Developers, architects and clients alike benefit from this.
After all, a product with C2C certification stands for independently tested reliability in the material selection – and now comes as standard at Schüco at no extra cost. C2C products receive additional points in the German Sustainable Building Council (DGNB) and LEED building certification systems.
Furthermore, buildings which follow the C2C design principle are constructed to be flexible and easy to convert, as potential subsequent adjustments are taken into account even in the early planning stages. Properties already meet the standards of the future today and thereby retain their value more than standard buildings. 
Most of the aluminium window, door and façade systems at Schüco are C2C-compliant. And, with a total of 43 systems with Silver certification by the end of 2018, Schüco is by far the pioneer in the implementation of the C2C principle. All 29 AWS window systems come with Silver certification as standard at no extra cost.
Furthermore, 6 FWS mullion/transom systems, 6 ADS door systems, as well as 2 large louvre blade sun shading systems are available with Silver certification. In addition to both product evaluation criteria, the results of the three company-related criteria (renewable energy, water stewardship and social fairness), which already achieve Silver or Gold status, also contribute to this high evaluation.
Comfort, security and ease of access
Comfortable and secure living and work spaces that are easy to access are important planning and future criteria for newbuilds and renovations. In this connection, smart building solutions also play a key role. Schüco is responding to these requirements with holistic solutions tailored to the residential or commercial project. New products such as the new AWS 75 PD.HI window system and the ASE 60/80 sliding system range are integrated thematically therein. 
⦁    Schüco AWS window systems
The zero-level threshold is a new feature of the AWS window systems and is available now for designs with basic depths of 70, 75 and 90 mm. 
Visitors to the exhibition who wish to combine floor-to-ceiling window doors and large glass areas with the narrowest face widths will be delighted by the new AWS 75 PD.SI (Panorama Design, Super Insulation) window system. The design was presented as a prototype at the last BAU exhibition and will be showcased in Munich in 2019 as ready for series production.
The system allows glass weights up to 160 kg and maximum vent heights up to 2.50 m while also offering watertightness up to 9A. The unit appearance is completed by the flush-fitted vent profile with inner shadow gap, the handle connection without rosettes and design handles which can also be ordered as lockable versions.
The AWS 75 PD.SI window system is suitable for both punched openings and ribbon windows and can be integrated in the FWS 35 PD façade design, among others. Burglar resistance up to RC 2 is possible, depending on the design. The system will be available from January 2019.
⦁    Schüco ASE 60/80 sliding system range
The ASE 60/80 (Aluminium Sliding Element, 60 and 80 mm basic depth) sliding system allows architecturally sophisticated sliding and lift-and-slide solutions to be produced from modular system articles. The ASE 60 system achieves a thermal insulation value of Uf 2.2 W/(m2K).
For special requirements up to passive house level, the ASE 80.HI system is available and can accommodate glass thicknesses up to 60 mm. Depending on the design, burglar resistance up to resistance class RC 2 is achieved – without impacting the high-quality design.
As well as the Standard design, the ASE 60/80 sliding system range also includes a Design Line with very narrow sightlines thanks to an interlock profile with a face width of 40 mm. A Design Line level threshold is also available. At BAU, the company will show how easy and convenient it is to operate a unit fitted with mechatronic TipTronic fittings. The solution will be available from the end of 2018. 
Digitalisation & fabrication
In this area, developers, architects, fabricators and clients will find digital solutions for all stages of a building project – from the initial design through to operation of the building. The open-market and manufacturer-independent platform solution Plan.One connects product information with the planning process, and will be shown as an example to developers and architects.
The Schüco Fabrication team will also show how large, medium and small metal fabrication businesses can identify and successfully exploit their efficiency potential in the digital working environment. The key aim here is to make work easier for the metal fabrication partner by providing a solution package that is perfectly tailored to the size of their business, consisting of software, hardware, services and data, as well as a full range of fabrication machinery.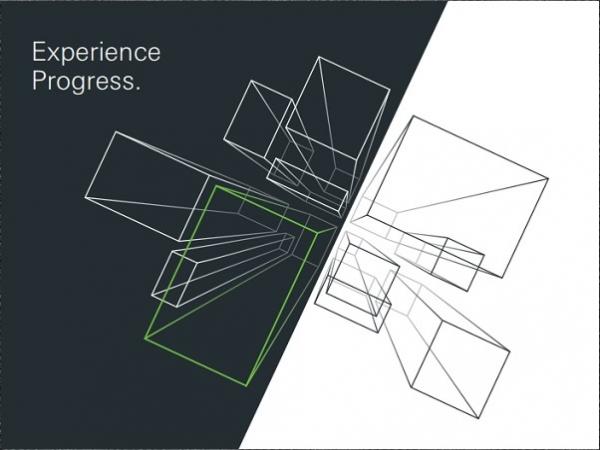 600
450
www.schueco.com
2018-11-05T08:00:00
Schüco at BAU 2019: Experience Progress
glassonweb.com