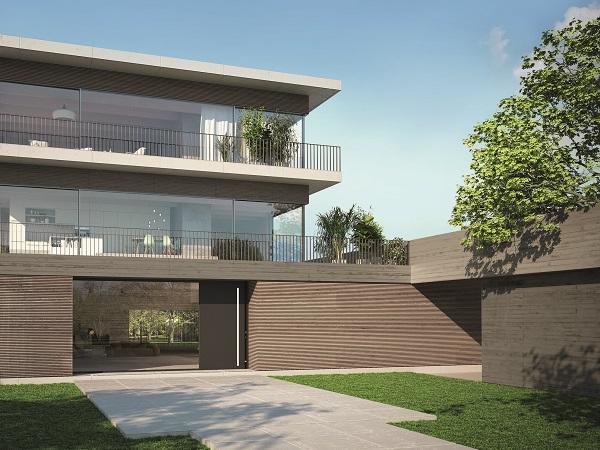 Photo source
Schüco International KG
Door design from a single source
Schüco ADS 90.SI SimplySmart Design Edition stands for sophisticated aesthetics in residential construction.
The new aluminium entrance door is characterised by an illuminated flush pull grip integrated in the profile and an aluminium door infill that is leaf-enclosing on both sides.
Visually, this creates a flush-fitted unit comprising door and handle when viewed from the outside.
The fully-illuminated contour of the flush pull grip adds a stylish touch and, thanks to a transparent covering on the LED light strips, is pleasing to the touch.
There are further benefits for the metal fabricator in terms of the economical fabrication and installation of this door.
A clip-on barrel hinge ensures a flush appearance on the inside and blends in seamlessly with the vertical profile lines.
The use of the new clamping anchor technology substantially reduces processing operations such as machining and drilling.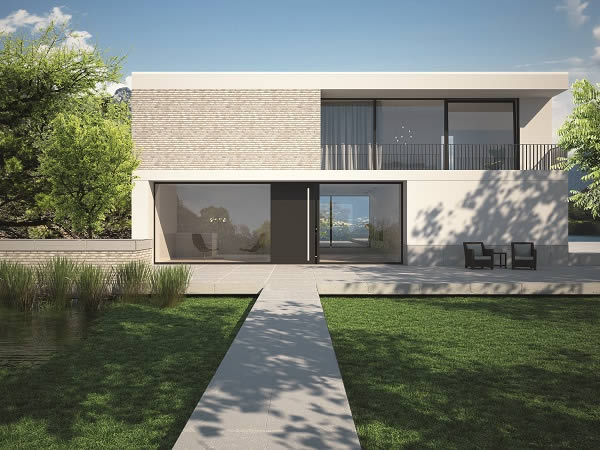 Reliability in fabrication and installation
The infill panel and flush pull grip can be installed quickly and easily, as the infill panel has a recess for the flush pull grip. The flush pull grip is fixed to the leaf profile with T-cleats, thereby covering the recessed section.
There are additional benefits with regard to the design principle for all basic depths and the symmetrical profile construction, meaning that identical working steps and extensive use of the same parts ensure professional and reliable fabrication.
Furthermore, the identical profile construction makes it possible to use the same corner cleats and gaskets as well as prefabricated gasket corners.
Two standard features of the triple-skin, symmetrical system profile are the fittings groove and the cable groove in the central profile chamber.
The benefit lies in the efficient fabrication of hinges, lock technology and other components such as T-cleats for the installation of the continuous threshold.
The innovative profile construction also provides a stable and efficient solution for doors with side sections and toplights, for example, due to the outer frame extension being conveniently inserted or slotted in.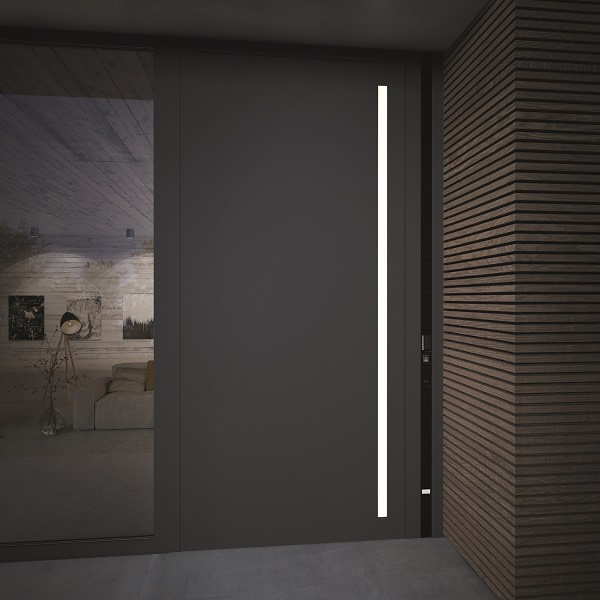 Stable and energy efficient
Thanks to the 5-chamber profile construction with triple-skin construction and a double-web profile, the Schüco ADS 90.SI SimplySmart Design Edition door series combines thermal insulation with stability.
While a fixed connection between the inner and central profile ensures stability, a split connection between the insulating bar and aluminium outer profile counteracts the bimetallic effect.
For more information about Schüco ADS 90.SI SimplySmart Design Edition, visit www.schueco.com/designedition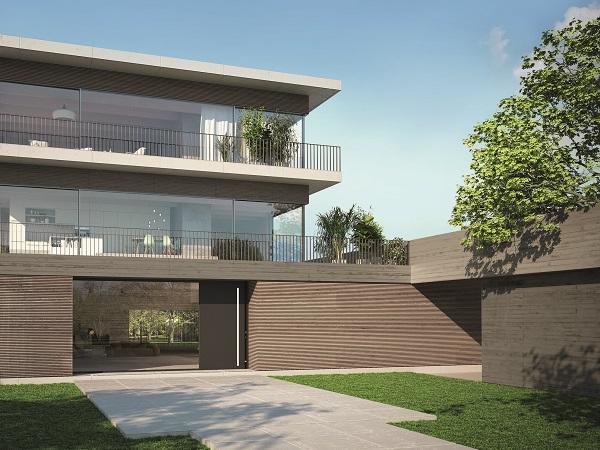 600
450
www.schueco.com
2016-12-01T10:25:00
Schüco ADS 90.SI SimplySmart Design Edition
glassonweb.com