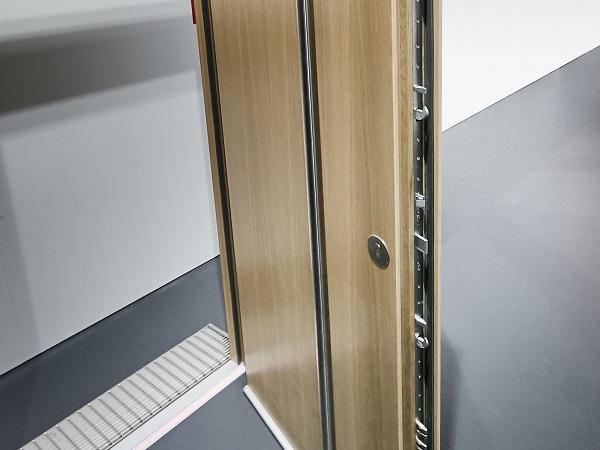 Photo source
ftt.roto-frank.com
Mechanical multipoint locking systems from Roto / Modular "Safe C" system for cylinder-operated doors / "Safe C600": latch conversion when installed / Special burglary resistance thanks to 17 locking systems / Suitable for RC 4.
Roto considers mechanical multipoint locking systems to be a good choice whenever particularly high security requirements have to be met. A specific example of this is the "Safe C600" lock generation.
Because the global standard version is equipped with 17 locking systems, cylinder-operated main doors, apartment entrance doors and back doors made of PVC, timber or aluminium with a sash rebate height of up to 3000 mm can be produced with RC 4-compatible burglary inhibition.
The special added security is specifically owing to a main lock with whisper latch and deadbolt, four combination locking systems, each with a steel bolt and a power wedge, as well as two Quadbolt locking systems, each with four steel bolts in additional locking casings.
Another key feature of the extraordinary burglary protection alternative is that, with just a single turn of the key, it provides protection against being pushed back.
"C600" stands out in general thanks to the quiet closing noises as a result of the whisper latch. In terms of installation, the series mainly impresses with the latch, which can be reversed even when installed. This significantly reduces the workload and storage costs.
The continuous operation characteristic – which has been proven over the course of more than 100,000 actuations – and the corrosion-resistant surface ensure that the hardware functions exactly as it should. This surface also scores highly with its visual qualities.
As the manufacturer also underlines, the entire modular "Safe C" range includes floating mullion variants designed for ease of use and made of PVC, timber and aluminium frame materials.
The standardised locking patterns are tailored to the entire range of locks and therefore also ensure simple installation and low logistics expenditure. Numerous options such as for security, energy efficiency and operating convenience enable flexible adaptation to individual requirements.
In addition to mechanical multipoint locking systems, the continuously extended "Door" range includes single-point locking systems and a broad spectrum of electromechanical and automatic multipoint locking systems for main doors, back doors, escape doors and panic doors. Roto additionally underlines that door hinges and different ranges of thresholds, gaskets and accessories always lead to "systematic practical solutions".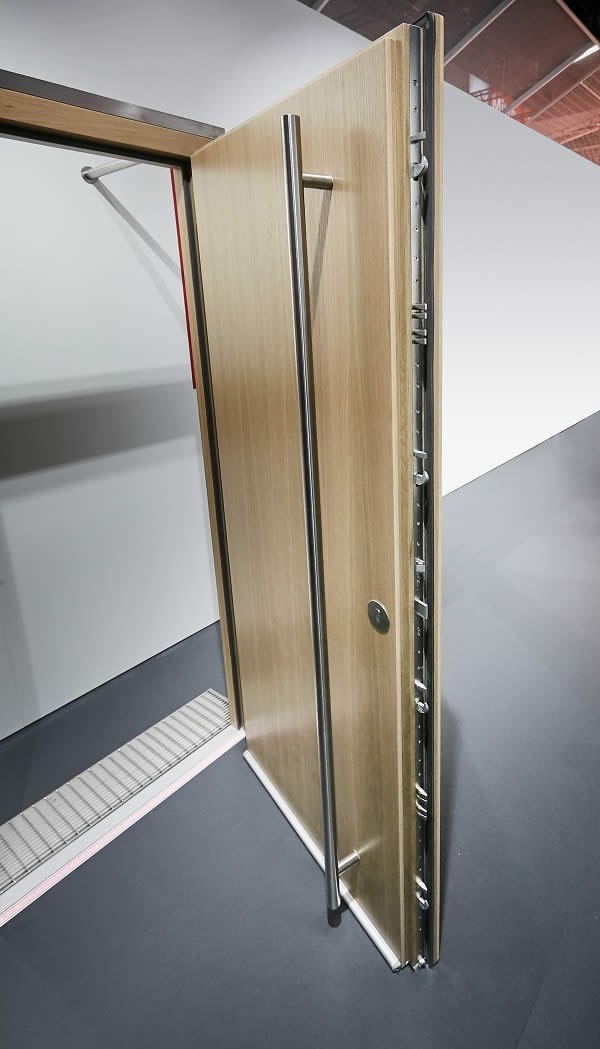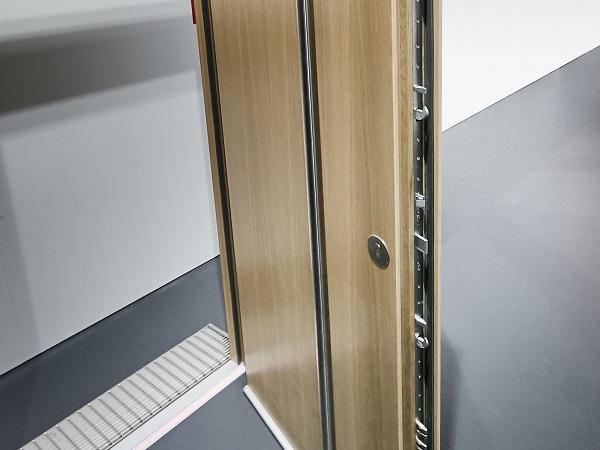 600
450
ftt.roto-frank.com
2018-06-13T07:50:00
Roto: Ultimate security
glassonweb.com