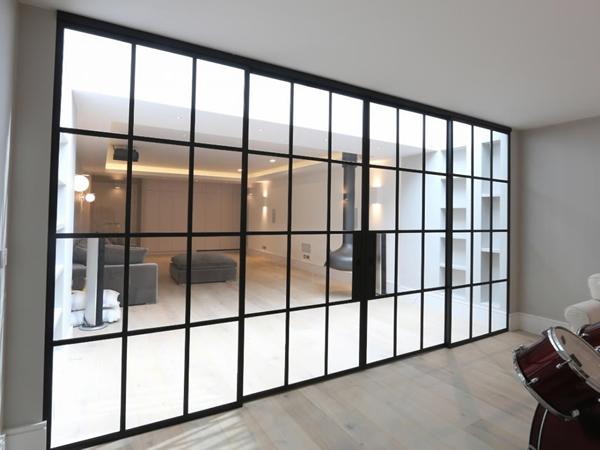 Photo source
www.iqglassuk.com
Mondrian internal sliding doors were installed into the basement of this home in Fulham, London.
These steel sliding doors have been used to create a parting in the room in the basement, separating a living area with a music room.
This separation keeps the music room private, allowing a reduction in noise for the rest of the home as the sliding doors will slightly blur any sounds.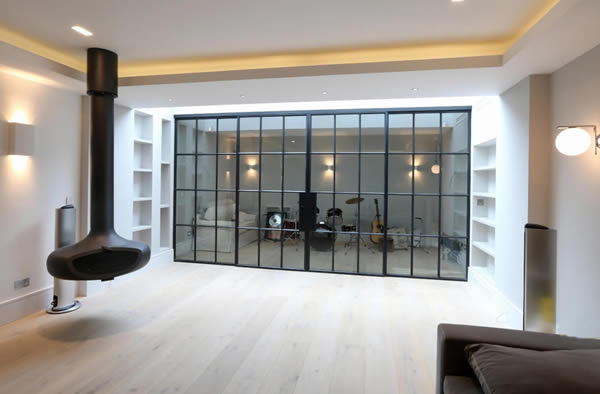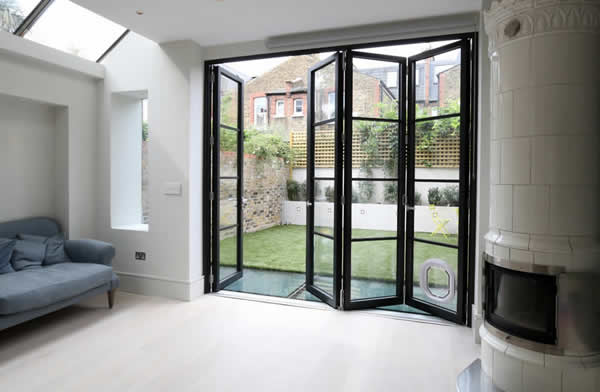 These Mondrian internal doors have a bipart opening, allowing perfect views of the music room, ideal for if the home owners ever decided to have a musical performance.
The slim steel transom bars with a frame of only 28mm prevent any obstruction to the views that could have occurred if these doors only opened to one side.
Rooflights were installed above these doors allowing natural light to flow through into the living area.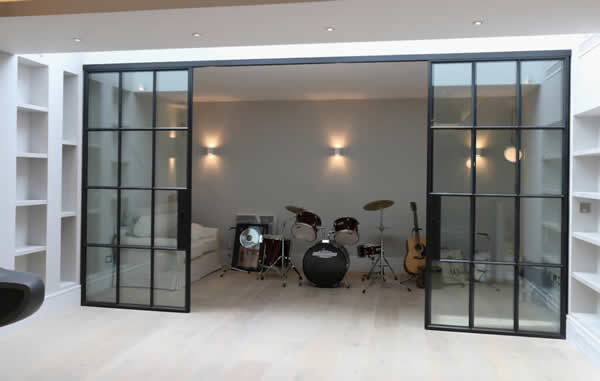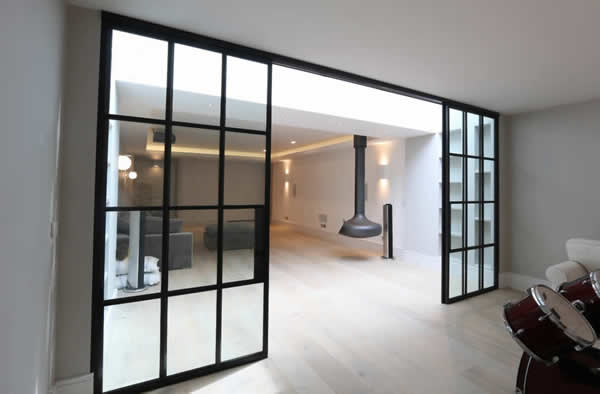 Having such a slim frame on these steel doors allows this natural light to pass through into the music room where not much light may have reached before.
These Mondrian internal doors have provided an art deco aesthetic to the living and music rooms. The black framing of these sliding doors contrasts with the all-white room, creating a monochrome effect.
A structural glass floor light above allows natural light to enter the basement extension from the rear garden.
Above the new basement music room the ground floor loving areas were renovated using aluminium bi folding doors from hedgehog Aluminium.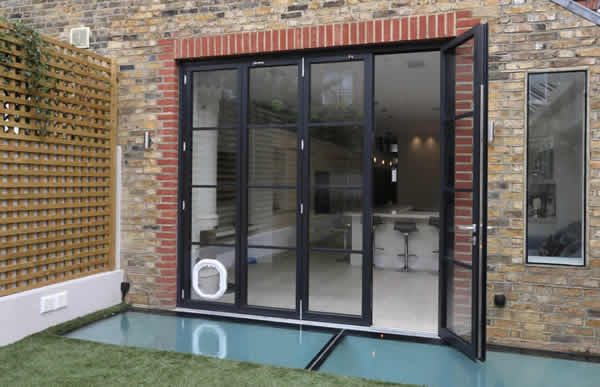 Products: Mondrian Internal Doors,Structural Glass Floors,Bi Fold Doors
Type: Basement
Location: Fulham, London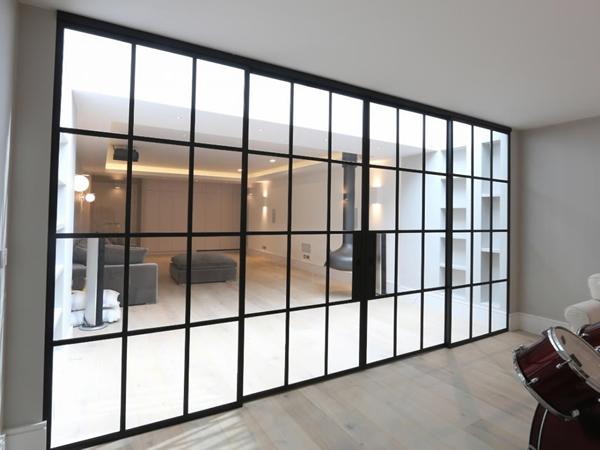 600
450
www.iqglassuk.com
2017-01-16T07:50:00
Quarrendon Street: Basement Extension Using Mondrian Internal Doors
glassonweb.com