Photo source
www.ctiec.net
On September 24th, Peng Shou, president of China National Building Material Co., Ltd. and board chairman of Triumph Technology Group Company, held friendly talks with Takuya Shimamura, president of AGC Inc.(former Asahi Glass Co.), during his visit to Japan for attending the ICG Annual Meeting 2018.
Peng Shou gave a detailed introduction on strategic considerationson the traditional glass, high-end glassand "One Belt And One Road Initiative" of CNBM and Triumph Group.
He pointed out that in recent years led by the strategic guidance of CNBM, Triumph Group has been continuously explored "One Belt And One Road Initiative" and newly developing overseas market, and maintained good cooperative relation with AGC.
He hopes the next for the two sides can exchange in-depth views on new glass, new material, new energy and green housing tojointly promote the cooperation and development to a new level.
Takuya Shimamura expressed admiration for the rapid development on glass field of CNBM, and fully affirmed prominent achievements made by Triumph Group on high-end glass, especially on ultrathin electronic information display glass and TFT liquid crystal glass.
He pointed out that the cooperation between AGC and CNBM is long-term, friendly and trustworthy. AGC was bullish about the development and potential of Chinese market and hopes to maintain close cooperation and in-depth communication with Triumph Group.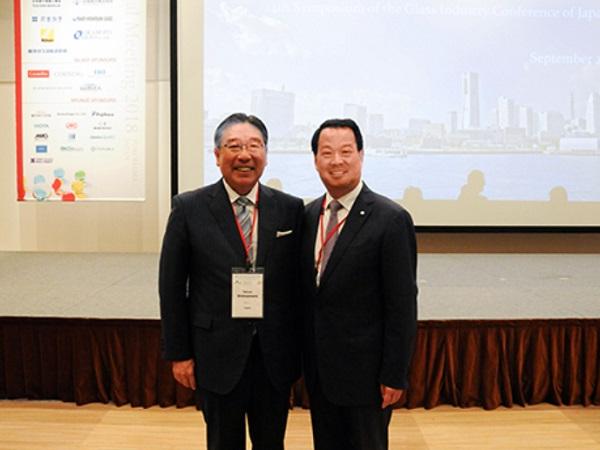 600
450
www.ctiec.net
2018-10-11T07:00:00
Peng Shou Meets with President Takuya Shimamura of AGC Inc.
glassonweb.com