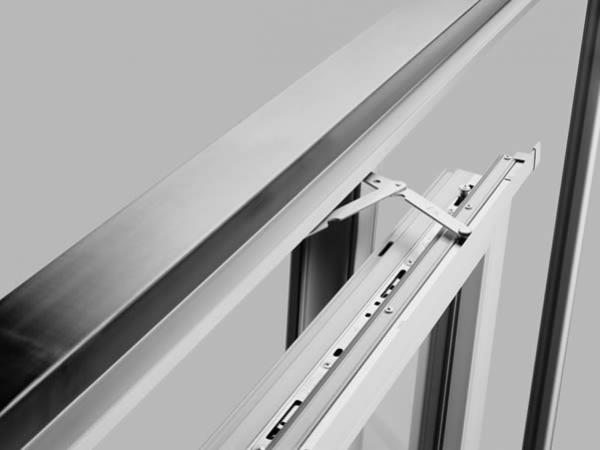 Photo source
ftt.roto-frank.com
"Roto Patio Alversa": New universal hardware for minimum effort in Parallel Sliding and Tilt&Slide systems

The goal of achieving a superior position in terms of customer benefits is a clear priority, particularly when it comes to product policy. A "fundamental prerequisite" for this is full independence in development, manufacturing and delivery.
This is ultimately the only way to fully exploit the potential of technologies, including in terms of reacting quicker and more flexibly to changing market and customer requirements.
Building on this strategic basis, Roto is announcing a "new era" for the "Sliding" product group: From 15th November 2016 onwards, the window and door technology specialist will be offering "Universal hardware for minimum effort in Parallel Sliding and Tilt&Slide systems" worldwide with the launch of "Patio Alversa".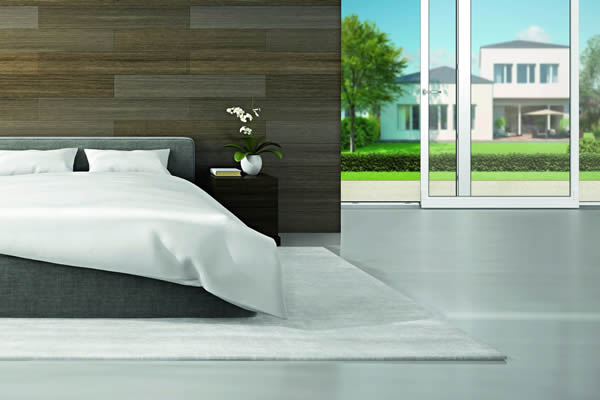 This range fulfils the crucial in-house criteria and represents a "milestone" in terms of customer benefits.
This innovation ensures the required level of independence, as it will gradually replace the current range of additional products purchased ("Patio S / PS / Z"). As emphasised by Marketing Director Udo Pauly, this product change is not targeted at Roto's existing industry partners, but is purely the "logical consequence" of its own business strategy.
In addition, Roto will of course continue to be a reliable partner for companies that process the existing "Sliding" systems, and guarantees a smooth transition to the "significantly improved" new generation.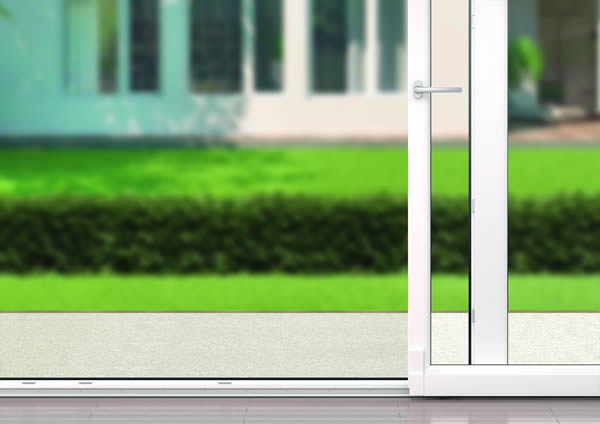 A first for the industry and other characteristic features
The most important customer benefit of "Patio Alversa" is that it reduces manufacturing, storage and logistics costs to a minimum on a lasting basis.
This is achieved thanks to the combination of universal central locking system, universal handle and modular sliding system, which is implemented in all four variants on offer. This platform concept can be summarised by the catchy slogan "Minimal. Universal".
The use of the same central locking system across all the different versions is a first for the industry. The "NT" (plastic, timber) and "AL" (aluminium) components, which have been "tried and tested a million times", are available for this.
These are said to ensure quick processing in the production line and do not require changes in production plants or installation processes. They – and indeed the entire system – have also significantly reduced the number of different parts, thereby simplifying storage.
The same applies to the "universal handle", which is a special feature of the range. The use of the "Line" and "Swing" series, which are available in all popular colours, further reduces the effort required for administration by simplifying the master data process. This advantage is a further defining feature of the whole product line.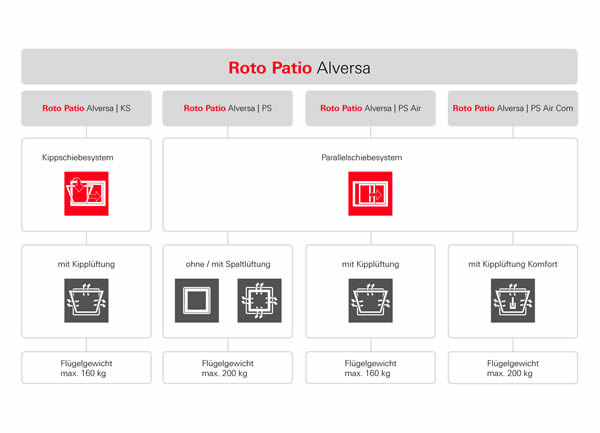 The third characteristic feature of "Patio Alversa" is the modular sliding system. This combines elements from the "NT" or "AL" hardware product range such as espagnolettes and corner drives with components specific to "Patio" such as bogies, scissors-sliders and track sets.
The compatible assemblies and standardised work steps enable quick and easy installation. Individual components can be exchanged flexibly, enabling window fabricators to quickly switch between different Parallel Sliding and Tilt&Slide systems and their different ventilation functions when producing windows.
For the first time, this includes the ability to combine a Parallel Sliding system with tilt ventilation.
Another aspect in which this innovation earns the "universal" attribute is its range of applications. It is suitable – whether as a window or as a balcony door – for creating doorways to terraces and balconies or for use in conservatories and glass extensions or in offices, studies and kitchens.
If required, integrated security components such as strikers and lockable handles ensure efficient, custom burglary inhibition. With its Parallel Sliding variants, Roto also emphasises ease of operation.
Much like conventional Tilt&Turn windows, they are based on intuitive handle operation, quiet functioning thanks to the special opening and closing mechanism and optimised run-in and run-out characteristics provided by special damping elements.
In addition, the use of the same handles for sliding systems and windows provides a standardised appearance.
Ingenious product family and controlled comfort ventilation
The "Patio Alversa" range consists of four solutions. Brief profiles of these at a glance:
The "KS" variant is a Tilt&Slide system with tilt ventilation. It covers sash rebate widths (SRW) of between 600 mm and 1250 mm and sash rebate heights (SRH) of between 600 mm and 2350 mm, for sash weights of up to 100 kg. For sash weights of up to 160 kg, the corresponding data is: SRW between 600 mm and 1650 mm and SRH between 600 mm and 2700 mm.
The "PS" variant stands for a Parallel Sliding system with or without night ventilation. For sash weights of up to 160 kg, the possible dimensions are between 720 mm and 1650 mm (SRW) and between 600 mm and 2350 mm (SRH). For sashes with a maximum weight of 200 kg, the corresponding values are: between 1170 mm and 2000 mm and between 600 mm and 2700 mm respectively.
The "PS Air" variant refers to a Parallel Sliding system with tilt ventilation. At a maximum sash weight of 160 kg, the range of dimensions is between 720 mm and 1650 mm (SRW) and between 600 mm and 2350 mm (SRH).
The "PS Air Com" variant combines a Parallel Sliding system with tilt ventilation, which can be conveniently controlled using the window handle. This enables sashes with weights of up to 200 kg (SRW: between 1170 mm and 2000 mm; SRH: between 600 mm and 2700 mm) to be closed with minimal effort.
For sash weights of up to 160 kg, dimensions of between 720 mm and 2000 mm (SRW) and between 600 mm and 2700 mm (SRH) are possible.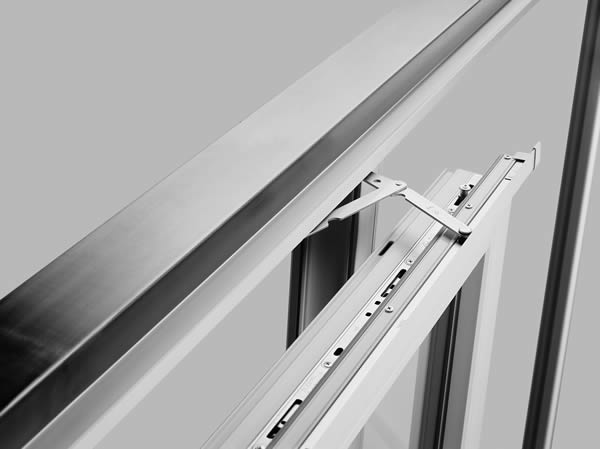 Practical benefits for installation and certified market readiness
According to Roto, the technical details of the series as a whole include the use of standard Tilt&Turn profiles made from timber, plastic or aluminium and the use of four identical corner drives for centred/variable espagnolettes.
The ability to simply clip the scissors-slider into the stay-connecting profile further contributes to the quick and easy installation. The ease with which the height of the bogies can be adjusted has multiple benefits in practice.
With its negative range of -2 to +6 mm, it dispenses with the need to move the roller track for lightweight sashes, prevents damage to sashes, as its thread cannot be overwound or unwound, and makes lifting or releasing the sash unnecessary.
The substantial retracting distance in turn enables deeper profiles to be used, e.g. for heavy heat-protection windows with triple glazing, and also makes it possible to use exterior handles.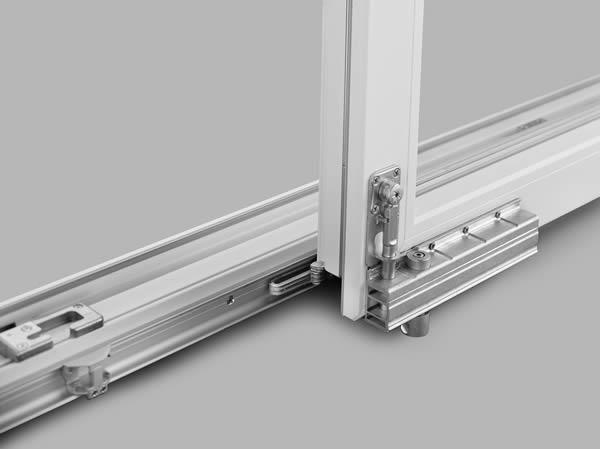 "Patio Alversa" has all relevant certifications in time for its market launch. Roto lists the following certifications in particular: DIN EN 13126-17 (Hardware for Tilt&Slide windows and balcony doors), EN 1670 (Corrosion resistance), EN 1627-1630 (Burglar inhibition), EN 12211/12210 (Resistance to wind load), EN 1027/12208 (Driving rain impermeability), EN 1026/12207 (Air permeability), QM 347 and certificate of compliance.
Quote from Udo Pauly: "The comprehensive testing, which our products passed with flying colours, provides our customers with assurance that these innovations are completely market-ready, right from the very beginning."
The required accompanying materials are of course ready for the launch: The media package for window professionals contains a catalogue, a technical brochure, installation instructions, installation video and connection to the "Roto Con" hardware configurator.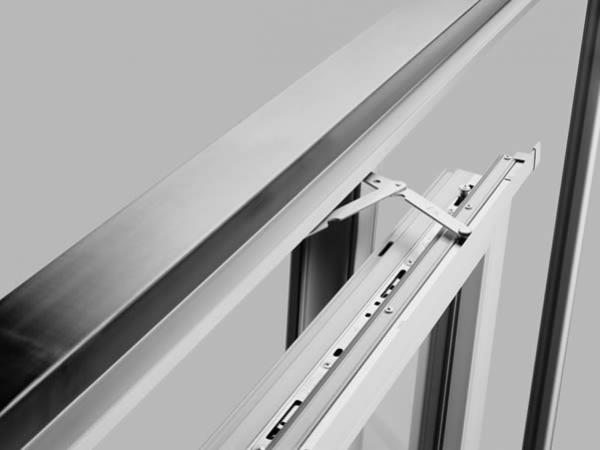 600
450
ftt.roto-frank.com
2016-10-05T09:00:00
Parallel Sliding and Tilt&Slide systems
glassonweb.com