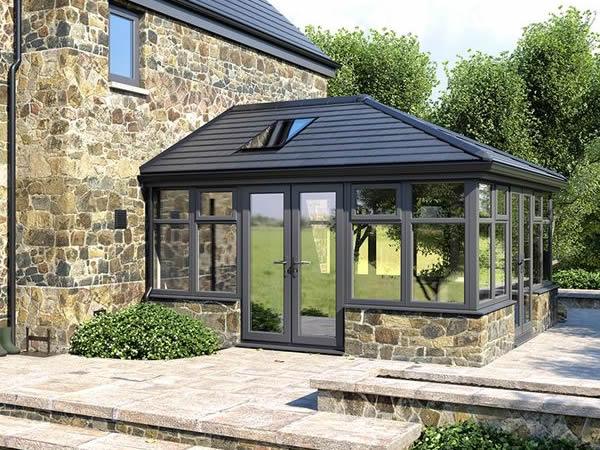 Photo source
www.synseal.com
Synseal Group has launched a new fixed roof light for their Celsius Solid Roof which uses a stepped glass structure and WarmCore technology maximise light and offer excellent thermal performance.
WarmCore products use a unique multi-chambered thermal core which provides 25% more thermal efficiency than standard aluminium window and door systems. Combining this technology with 6mm outer and 4mm inner toughened glass, the new WarmCore Fixed Roof Light offers impressive U-values of around 1.4.
The stepped glass structure covers the whole area of the window, right up to the subtle ceramic edge which sits flush to the roof, to create an incredibly clean looking finished product. This fully glazed design approach means the product has 41% increased visible glass area compared to the equivalent sized market leader in roof lights.
The new fixed light comes in three sizes - 630mm x 700mm, 630mm x 1200mm and an impressive 630mm x 1700mm – and has been designed to be easy to integrate into the Celsius Solid Roof. It comes in white and anthracite grey internal colours with a black exterior, and a discreet black flashing kit that is barely noticeable from an external viewpoint.
Andy Jones, Group Sales and Marketing Director, said:
"Solid roofs are a really popular choice among installers at the moment, particularly for retrofit projects as they are flexible, easy to fit and can be incorporated into practically any existing structure in no time at all.
"As the solid roof market continues to grow we wanted to bring to market a high performance fixed roof light which can help our customers to increase their margins and add more value to their roof sales.
"Following the huge success of our WarmCore window and door systems, it made complete sense to utilise this technology to design the new fixed light so our customers know they are getting exceptional thermal performance as standard.
"The market place for fixed roof lights which can be easily incorporated into tiled roofs is very restricted, so we wanted to design a product which would be really straightforward to install and which offers maximum natural light and a clean looking finish.
"Feedback from our customers shows that the majority of homeowners who have roof lights installed in conservatories or extensions never really use them as opening windows because they're out of reach and inconvenient. Realistically, customers install roof windows to add more natural light, not to improve ventilation.
"You will be amazed by how much more light you can add to a room by removing the open/close mechanism from a roof light and using glass across the whole width and length of the aperture. We think this is going to be a real game changer for homeowners, helping them to get light and thermally superior living spaces that can be used 365 days a year."
The new fixed light is available now as an option on any Celsius Solid Roof through Synseal stockists and will be on display at the WarmCore product stand at next month's FIT Show, Stand R15.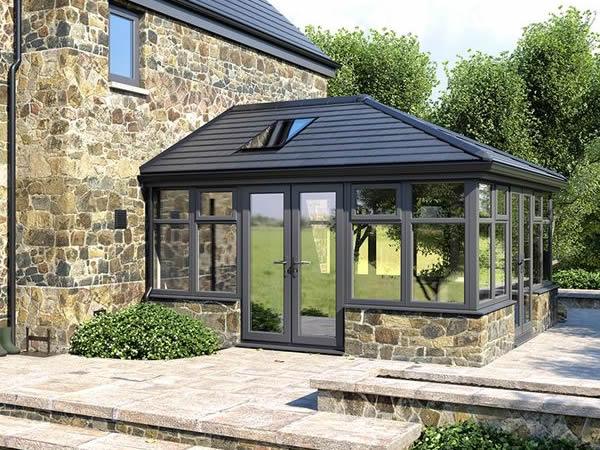 600
450
www.synseal.com
2017-04-28T07:40:00
New WarmCore Fixed Roof Light for the Celsius Solid Roof
glassonweb.com