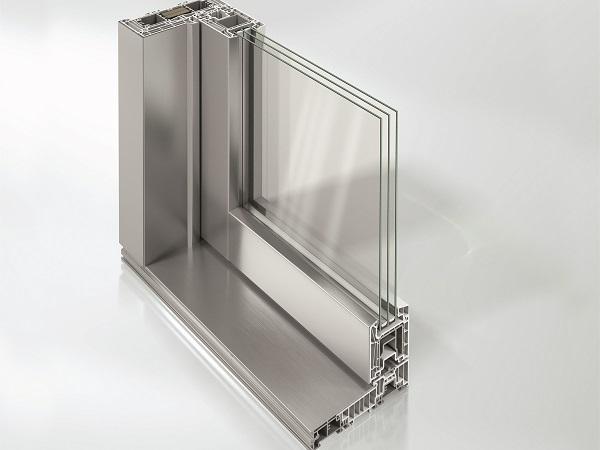 Photo source
Schüco Polymer Technologies KG
Schüco Polymer Technologies KG presented Schüco LivIngSlide, its new PVC-U lift-and-slide door system, at FENSTERBAU FRONTALE 2018 in Nuremberg.
Designed for demanding requirements with regard to stability, joint weathertightness and watertightness, the system features rolled and weldable EPDM gaskets as standard. Fabricators benefit from quick and easy fabrication and installation. The vent frame, for example, can be fabricated by machine in a processing centre. 
Patented sealing technology
The unique feature of the new Schüco LivIngSlide lift-and-slide door construction is the weldable and rolled EPDM glazing gasket in the vent frame which comes as standard. It combines the advantage of long-term weathertightness which is typical of EPDM gaskets with the weldability of, for example, TPE gaskets.
This creates a continuous gasket frame with soft inner corners even after the welding process – with increased watertightness in the corner areas and a closed corner design. The top-quality material retains its high sealing effect throughout its useful life.
It is UV-resistant, stable in cold temperatures and suitable for use in all types of buildings and climate zones, offering permanent elasticity in temperatures ranging from -40 to +120 degrees Celsius.
Schüco is currently the only system provider to offer its customers such a high-quality EPDM gasket rolled as standard. Schüco first presented the sealing technology, developed with Semperit for the Schüco LivIng system platform and since patented by Semperit, at Fensterbau 2016.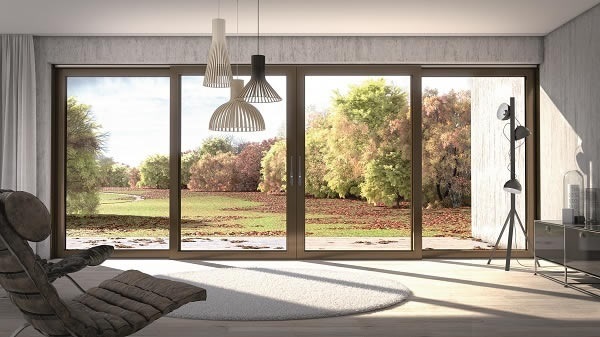 Design details
Schüco LivIngSlide is based on a 6-chamber vent profile construction. With a vent basic depth of 82 mm, the system achieves Uf values to 1.2 W/(m2K). In a white design, unit sizes up to 6500 mm wide and 2600 mm are possible – taking into consideration the maximum vent weight of 400 kg.
The stability of such large-format constructions is achieved with steel reinforcements in the vent frame, designed as closed rectangular tubes. Moving and fixed vents can be combined to make easy-to-operate two, three and four-vent units, and designed as one or two-track sliding systems.
A roller carriage support is used for secure centring and fixing, guaranteeing easy operation. Depending on the vent types, burglar resistance up to RC2 is possible. With a frame trim basic depth of 194 mm, the system is suitable for newbuilds and renovations in any climate zone.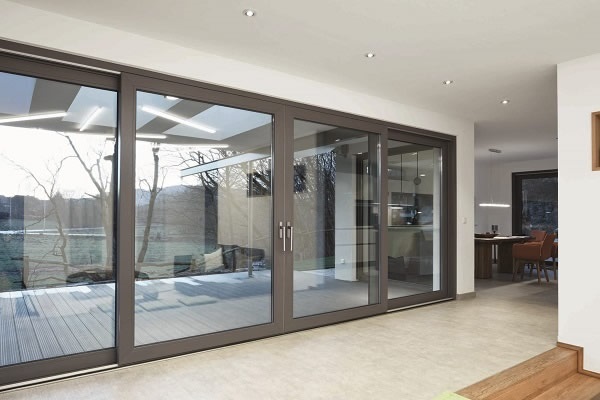 Added value for fabricators
Schüco LivIngSlide is integrated in the Schüco LivIng range and therefore compatible with the window and door system of the same name. Fabricators can therefore use a large number of identical accessory articles, such as glazing beads and other glazing accessories. Using a processing centre allows for efficient vent fabrication.
Fabricators also benefit from additive adhesive technology and glazing beads that vary by 2 mm in their strength. This means that glazing from 24 mm up to a maximum of 52 mm, and therefore special glazing as well, can easily be precisely accommodated, without having to switch the glazing bead gaskets. This saves fabrication time.
The stable, closed vent cross section, which does not require stabilising additional measures, also helps shorten fabrication time. The subsequent installation is made simpler by connector kits with moulded parts, among other things.
This reduces the amount of sprayable sealant and simplifies fabrication considerably. Fabricators can also order the profiles cut to the optimum length with the right fittings and handles as a complete package from a single source at Schüco. 
In terms of colour, the profiles can be designed with a wide range of foils, the exclusive Schüco AutomotiveFinish surface finish technology or the clip-on Schüco TopAlu aluminium cover cap. 
The system is scheduled to be available at the end of 2018.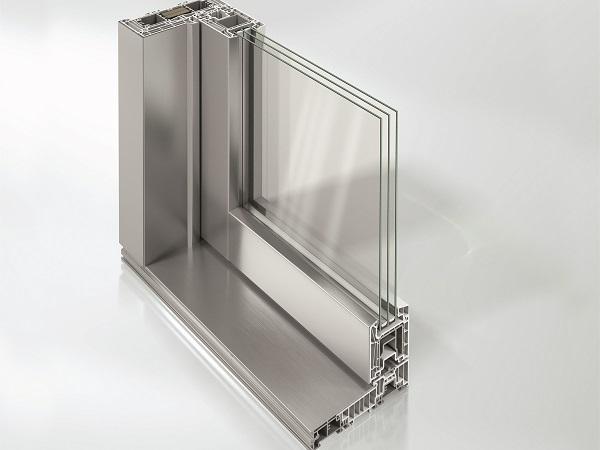 600
450
www.schueco.com
2018-03-28T07:30:00
New lift-and-slide door system: Schüco LivIngSlide
glassonweb.com