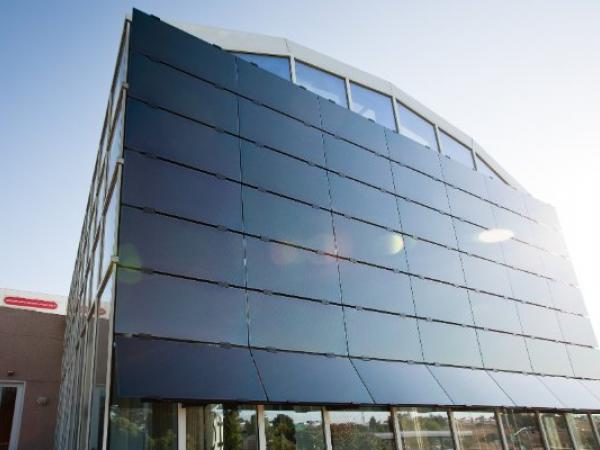 BAGS (Bagatelos Architectural Glass Systems) recently completed the first ever BIPV Curtain Wall Retrofit in the United States.
This sustainable installation was completed in partnership with the SMUD's (Sacramento Municipal Utility District) architectural teams. We used BIPV (Building Integrated Photovoltaic) curtain walls, electrochromic View Glass, and DC powered swamp coolers to convert an inefficient glass building, into Net Zero Energy example of what is possible with the thoughtful application of state of the art building technology.
The UL Approved System, is a tested waterproof integration of energy generating photovoltaic & electrochromic panels, into a proprietary screen wall. This wall can be installed onto ANY vertical curtain wall in North America. The installation is very cost effective, and competitively priced with rooftop PV.
There are 338,000 office buildings in the US that account for more than 1.2 billion square feet of vertical wall area. This innovative Net Zero Envelope solution makes that existing building stock available to produce energy. As developers recognize the ROI of energy efficient retrofits, existing vertical walls are a logical place to capture the energy of the sun to augment the electrical supply of the building.
There is a revolution happening in the building products industry. Super efficient scientific discoveries are be transformed from lab tested ideas, to cost effective mass produced products. An example is Guardian Glass, with their unique mix of technical research ability, and decades of price sensitive manufacturing. BAGS is teamed up with corporate giants like Guardian, 3M, and DOW to provide expertise in system design, installation procedures, and product testing. We use the BISEM-USA to manufacture our super efficient walls.
President at Bagatelos Architectural Glass Systems Inc.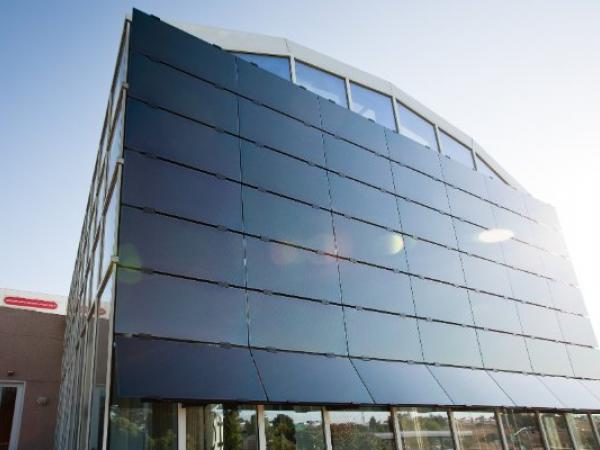 600
450
Bagatelos Architectural Glass Systems
2016-12-12T13:50:00
Net Zero Envelope: Curtain Wall Retrofit at SMUD Headquarters
glassonweb.com