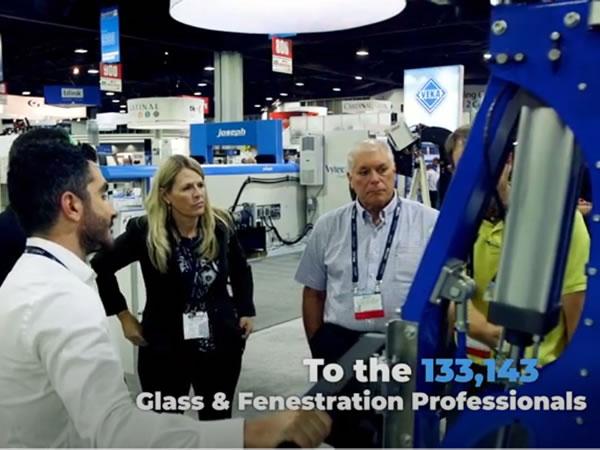 Photo source
GlassBuild America
By now, the news of GlassBuild America in Las Vegas being cancelled is everywhere. Those of you who know me know that the news of this happening absolutely gutted me.
See there are two events each year that drive me and they both hold various amounts of real estate in my heart. BEC in the spring is my baby. I was there pretty much at the start, helped build it and have been along through all of the ups and downs. GlassBuild, though, is really on a whole different plane. This is the event where the entire industry gathers and I, and all of us, can see and catch up with so many people. It's the once a year event that makes me feel "whole" in the glass world. It also has played a significant role in my professional life. As an exhibitor years ago, the successes there allowed my companies to grow. Then, when I struck out on my own, GlassBuild became one of my first clients. The people there took a chance on me, and I've been grateful ever since. When I started to work for GlassBuild, I got to see how massive it was―how many moving parts and pieces there were, and how this was not an easy event to pull off. I was able to watch the networking up close, and see business happening in real time. Each year was better than the last and I got deeper and deeper into it.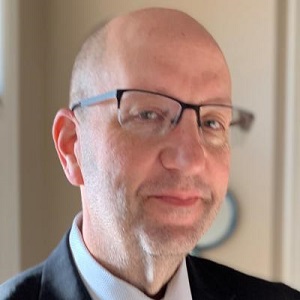 In March at BEC, someone mentioned to me that this new virus issue may cause GlassBuild to get cancelled. I was dumbfounded by that suggestion. GlassBuild was in the fall―we've got to be better by then right? Well, sadly we were not, and are not. It's devastating for so many on so many levels (the virus, its effect on all lives not just this show obviously). I never seriously thought we wouldn't have a show in person but here's where we are now―and how do I, and we, as an industry react?
From that aspect, this is my plea to all before you read what's next. I think for all of us in the industry we may take GlassBuild for granted. It's always been there, but it's actually more than a show―it's the lifeblood of the industry and the NGA. It's what is needed to be able to have the technical chops, guidelines, bulletins and conferences. Without GlassBuild, a nonprofit like the NGA can't perform at a solid level and surely would struggle to provide the absolutely crucial details we all need day-to-day. (You know, things like that tech document that helps explain something glass-related to a GC that saves you and your company hassle or charges.)
GLASSBUILD CONNECT
 
In 2020, we move to GlassBuild Connect, which given the circumstances is an amazing concept. It is a chance for the remarkable exhibitors and supporters of our industry to get some of the coverage they were hoping for in Vegas, and for our industry to get additional education and information. If you are still looking to improve your operation or career (you should be) all of the info and insight you would see in Vegas will now be laid out for you on GlassBuild Connect. To entice you further, the incredible content team at NGA is putting together stunningly good pieces and experiences that will absolutely help you and your business.
Nothing ever can replace a great face-to-face GlassBuild. The networking and camaraderie can't be duplicated. But I can tell you this; we are going to do everything we can to make the month of September memorable and helpful for our industry. We are going to make the most out of a miserable situation and we will be better for it. I ask you to get ready to support this, and share the news and details as we build it out. 
End of the day, the health of the NGA and what it does for our world is at stake. And obviously, I'm connected to that professionally, but also emotionally. It means a ton. So please roll with me over the next few months and get ready to be behind this effort for the good of our industry.
Click here to Register for GlassBuild Connect 2020!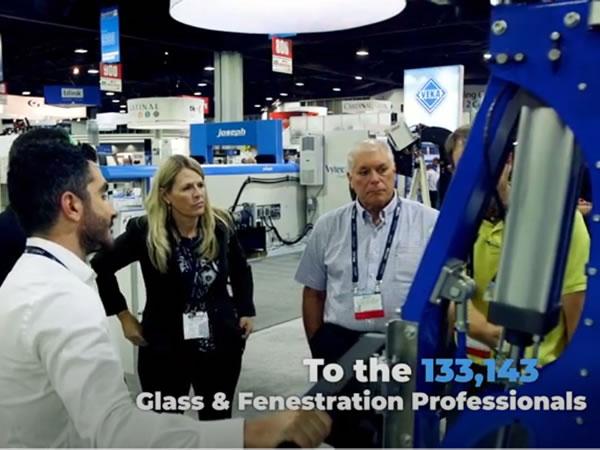 600
450
GlassBuild America
2020-08-10T12:00:00
The Massive importance of Glassbuild
glassonweb.com