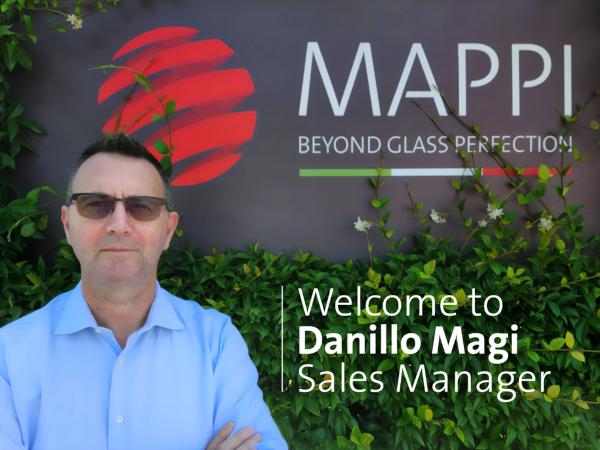 Photo source
Mappi International
Danillo Magi has been named the new Sales Manager at Mappi International.
Mappi is characterized by at least two distinct elements recognizable to all those who engage with the company: absolute customer focus and a passion for innovation. The company places paramount importance on the selection of individuals who engage with customers and consistently strives to integrate personnel into its fold who can handle new technologies in the best possible way.
Danillo Magi, Mappi's new Sales Director was chosen because he combines these two characteristics, making the most of a long experience in the field of flat glass processing machines on the one hand, and being able to count on specific training in the field on electronics and innovation applied to technology and industry on the other.
Danillo is well aware of how new technologies can revolutionize the way glassworks work, and enable levels of quality and efficiency that were unimaginable just a few years ago. Nancy Mammaro, CEO of Mappi, says of him, "He has impressed us with his ability to make the most complex concepts and procedures simple, his ease of getting in tune with customers' needs and turning needs into solutions."
Danillo for his part said, "I have known Mappi for years, but from the outside. I have to say that seen 'from the inside' I was pleasantly surprised by the passion, constant commitment, and ability to think outside the box. I am sure that ours will be a winning partnership!"
600
450
Mappi International
2023-08-29T08:23:13
Mappi Welcomes New Sales Manager, Danillo Magi
glassonweb.com