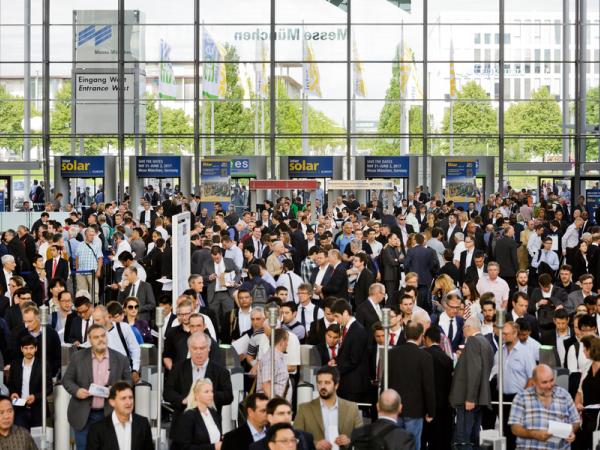 Photo source
www.intersolar.de
Photovoltaics is experiencing a worldwide boom – and not without good reason.
In many places, solar power is even well on its way to becoming the most inexpensive form of energy generation – in some regions, electricity production costs for energy from PV are already only 3-5 euro cents per kilowatt hour.
The market for energy storage is also continuing to grow. BSW-Solar (the German Solar Association) is currently working on the basis of a total of around 50,000 solar storage systems installed in Germany alone – with a strong upward trend.
The Intersolar and ees Europe exhibitions are also benefitting from this. Four months before the start of the exhibition, around 90% of exhibition space at Intersolar Europe, the world's leading exhibition for the solar industry and its partners, and ees Europe, the continent's largest exhibition for batteries and energy storage systems, has already been booked. As in previous years, a large contingent of exhibitors and visitors is expected from Italy.
As a meeting point for solar industry experts from around the globe, Intersolar and ees Europe regularly attract visitors from more than 160 countries. 1,632 visitors and 40 exhibitors from Italy attended the two exhibitions, in 2016, placing Italy once again among the most-represented countries – a trend which looks set to repeat itself in 2017.
It is not surprising, as the Mediterranean country is also benefiting from the growth in the international PV and energy storage markets, and alongside Germany, it is the leading market in terms of existing installations. This is also reflected in the installed PV capacity: With 18.91 GW and 311.6 kWp/1,000 inhabitants, Italy holds second place in Europe after Germany.
Solar power is gaining ground across the globe, and the market is also growing once again in Germany: According to data from the Germany Federal Network Agency, around 51,900 new solar power plants with a capacity of approximately 1.52 gigawatt peak (GWp) were installed in 2016 (following the 51,000 solar power plants with 1.46 GWp from 2015).
"The solar eclipse is over and the signs are pointing to growth once again", says Carsten Körnig, CEO of BSW-Solar, delightedly. "We have been recording a marked increase in demand in important market segments for a few months now. Word is obviously getting around that solar installations are profitable again."
Exhibitions benefit from the positive market environment
Prices for self-generated solar power have fallen by at least 80% in the last ten years, and now are still only half as high as conventional consumer and commercial power tariffs.
On these grounds, BSW-Solar is banking on market growth in the lower double-digit percentage range for Germany in 2017. The energy storage market is also developing dynamically.
Not only worldwide, but also in Germany: The German Solar Association (BSW-Solar) predicts that the total number of storage systems installed will reach 50,000 this year.
In 2016 alone, the number increased by 15 to 20% as compared to the previous year. And so it is the case with storage systems – as with photovoltaics – that alongside the fall in prices, the trend towards self-consumption and self-sufficiency is an important driving factor for the market.
The organizers of the two exhibitions are expecting around 1,200 exhibitors and over 40,000 visitors from 160 countries in 2017. Even now, around four months ahead of the exhibition, approximately 90% of exhibition space has already been booked. Both exhibitions are taking place in parallel from May 31 until June 2, 2017 in Munich.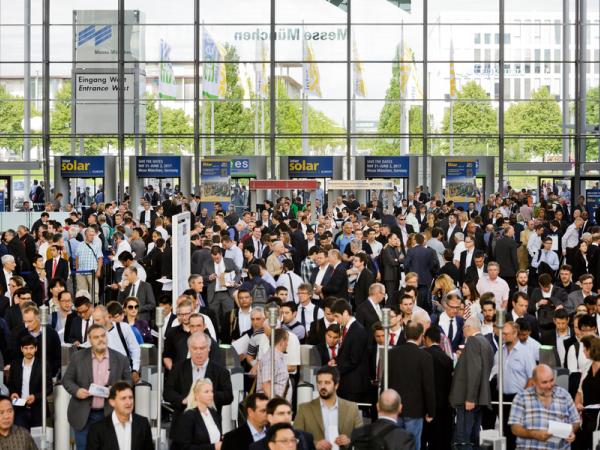 600
450
www.intersolar.de
2017-02-16T08:50:00
Intersolar and ees Europe benefit from worldwide boom in solar power and energy storage
glassonweb.com