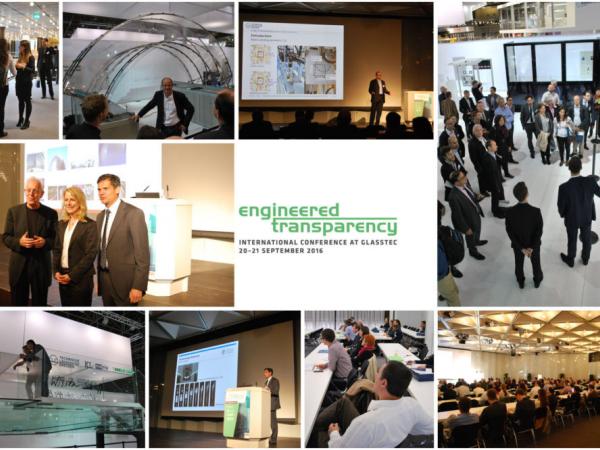 Glass | Façade | Energy – These are the main topics for the 4th scientific conference »engineered transparency« on 20th and 21st September 2016 in Düsseldorf/Germany, where international experts in research and building industry meet.
In parallel with the world's largest trade fair for glass production, progressing and products "glasstec 2016" worldwide known designers and planners as well as famous researchers from 20 universities give more than 70 lectures on latest trends in constructive glazing and modern façades as high‐performance building components.
The conference will be opened by Werner Sobek (Werner Sobek Group, Stuttgart), Tom Minderhoud (UNStudio, Amsterdam), Juan Lucas Young (Sauerbruch Hutton, Berlin) and Johan Sischka (Waagner‐Biro, Wien).
For the first time two special symposia will take place this year:'Integrated functions in glass' in cooperation with 'Hüttentechnische Vereinigung der Glasindustrie' (HVG) and 'Deutsche Glastechnische Gesellschaft' (DGG) as well as 'Glass development and technology' which is arranged in partnership with 'Fachverband Konstruktiver Glasbau' (FKG) and 'Bundesverband Flachglas' (BF).
As hosts both the Technische Universität Dresden and the Technische Universität Darmstadt focus on constructive issues as well as on energy efficiency, sustainability and resource conservation.
The conference addresses equally engineers and architects as well as glass manufacturers, glass processors and building owners. The registration for »engineered transparency« is available via www.engineeredtransparency.eu.
Contact:
Dipl.‐Ing. Paulina Bukieda
Institute of Building Construction
Technische Universität Dresden
T +49 351 463 37017
F +49 351 463 35039
E info@engineered‐transparency.eu
www.bauko.bau.tu‐dresden.de
The Institute of Building Construction, Technische Universität Dresden
The Institute of Building Construction has a strong focus on research and development in the field of Structural Glazing, in particular glass bonding and material research for many years.
Further research activities include the topics photovoltaic, rehabilitation measures including energy consumption and green building. During international conferences and in numerous publications current results are presented to a wide public. Many research and industry projects result from effective collaboration with small and medium enterprises.
The Institute of Building Construction operates a fully equipped laboratory to investigate adhesives (Friedrich Siemens Laboratorium) and is a recognized testing laboratory, accredited inspection and certification body of the Deutsche Institut für Bautechnik (DIBt).
Professorship for Structural Analysis, Technische Universität Darmstadt
The Institute of Materials and Mechanics in Civil Engineering combines research and teaching activities in the fields of Structural Analysis, Mechanics and Materials in Civil Engineering in order to provide a consistent level of knowledge for structural design. In research, structural calculations such as finiteelement simulations, safety and reliability analysis or fracture mechanics and material testing are combined.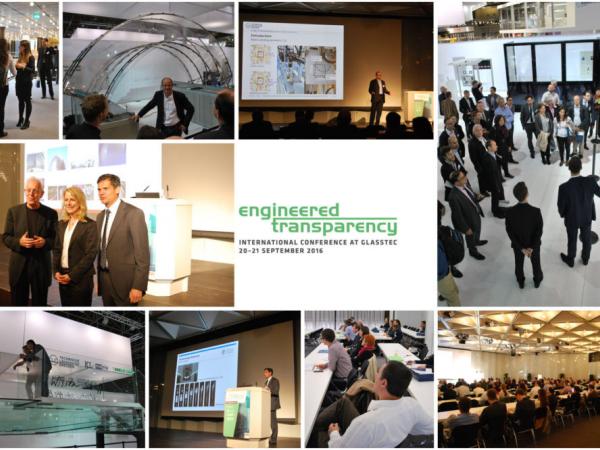 600
450
www.glasstec-online.com
2016-08-01T13:00:00
International Conference about the Future of Structural Glazing – »engineered transparency«
glassonweb.com